LabGuy's World: 'Tiny Ike' - Iconoscope TV Camera Project
---
PART ONE - MECHANICAL ENCLOSURE. Camera tube protective housing, electrical shielding, optics support and AC entry module.
---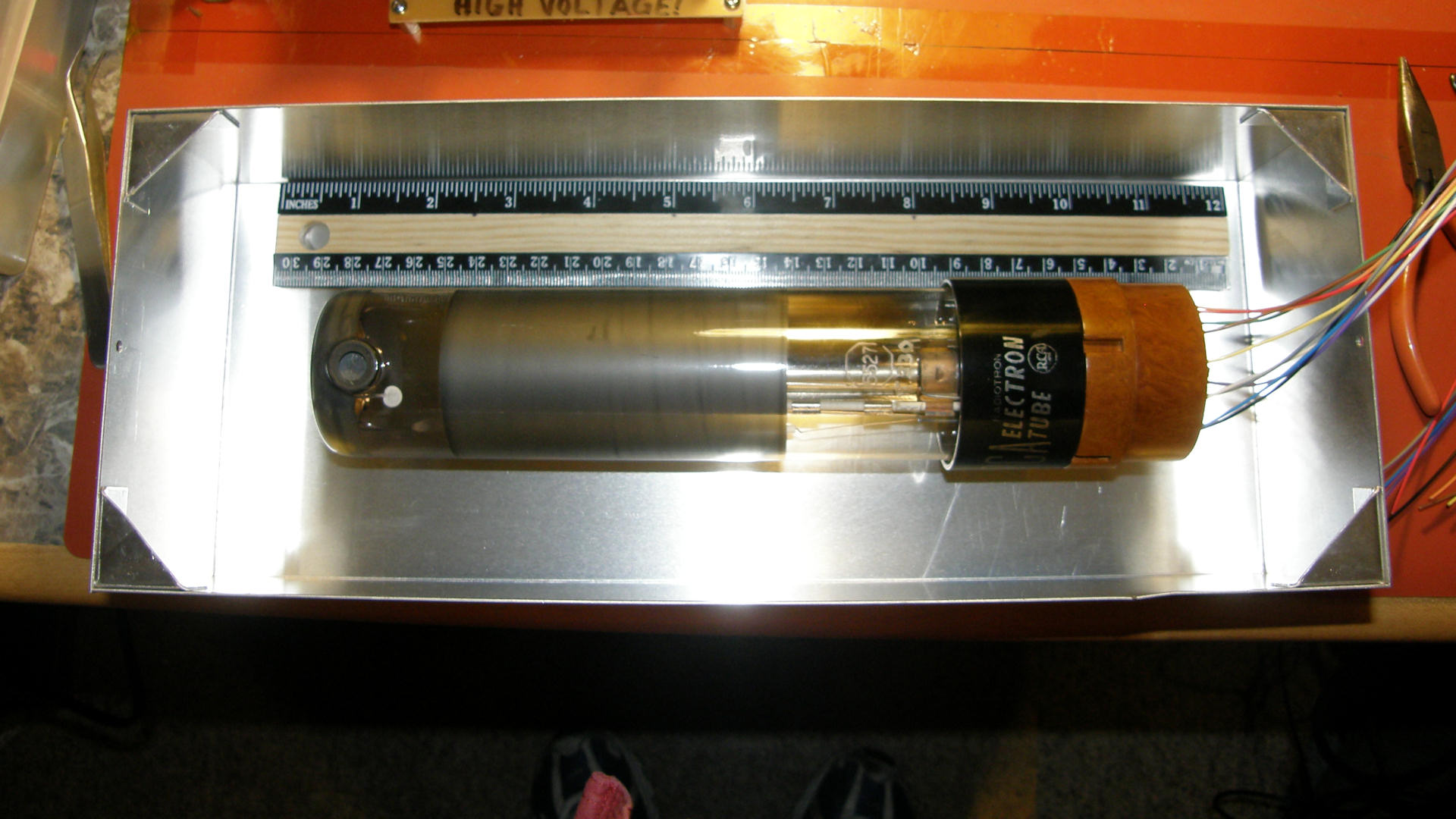 We choose an appropriate metal case for the tube and lens
I chose a standard aluminum project box for its nonmagnetic properties, light weight and ease of machining. This box measures 13.25 inches (33.7 cm) long by 5.25 inches (13.3 cm) wide and 3.0 inches (7.62 cm) tall. The tube is slightly larger than 2 inches (approximately 5 cm) in diameter and 9 inches (22.9 cm)long.
---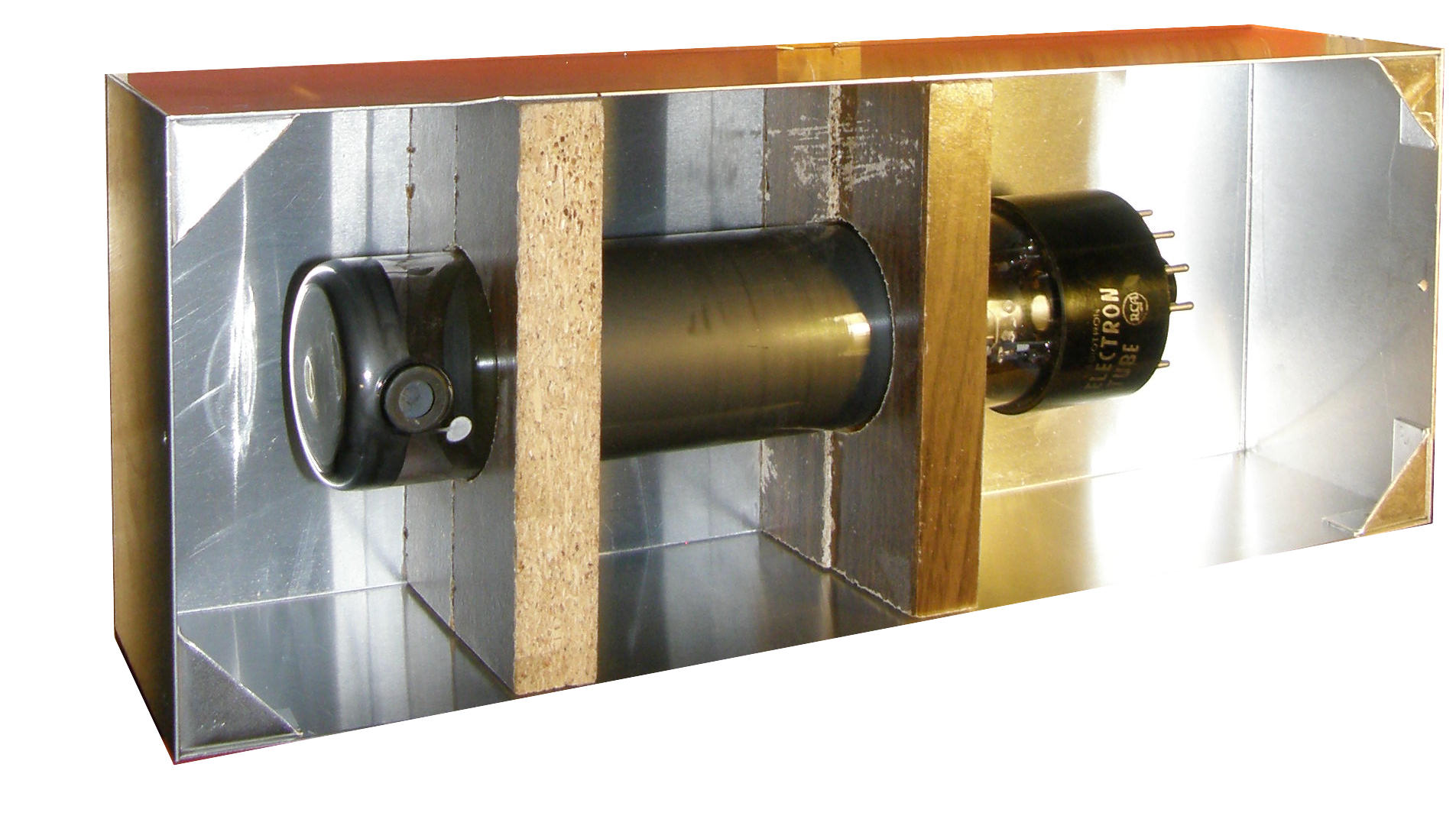 We cut some wood blocks to gently support the tube
Supports were cut from some scraps of half inch thick particle board. I cut the blocks square to the inside dimensions of the box. Then, using a door knob drill-saw, I cut the approximately two inch opening dead center in both blocks. Next, I cut the blocks into two "C" shaped halves. The tube rests comfortably in the cutouts. The glass used in the 5527 is very fragile and can almost be broken with your mind. So, no sharp metal against the glass. Always support the glass with an organic material like wood, rubber or plastic.
---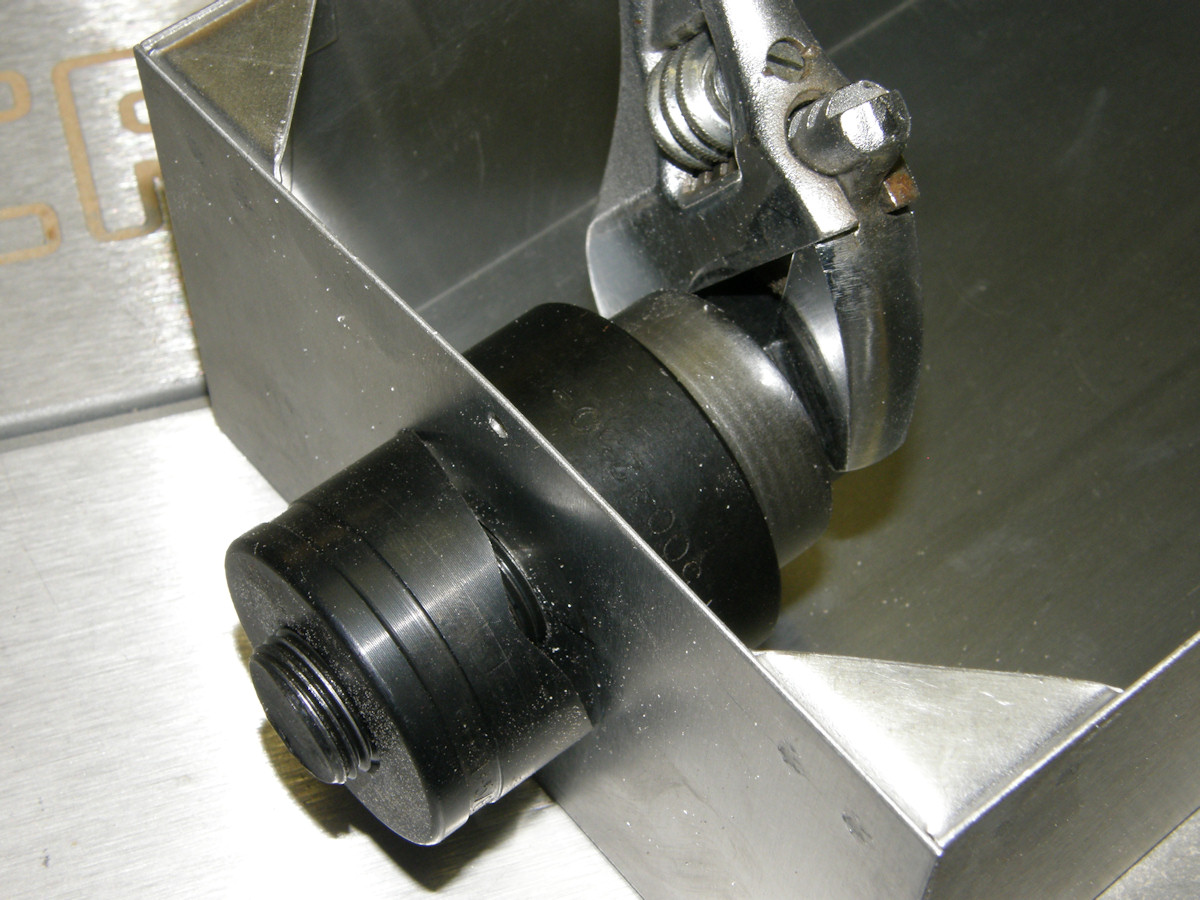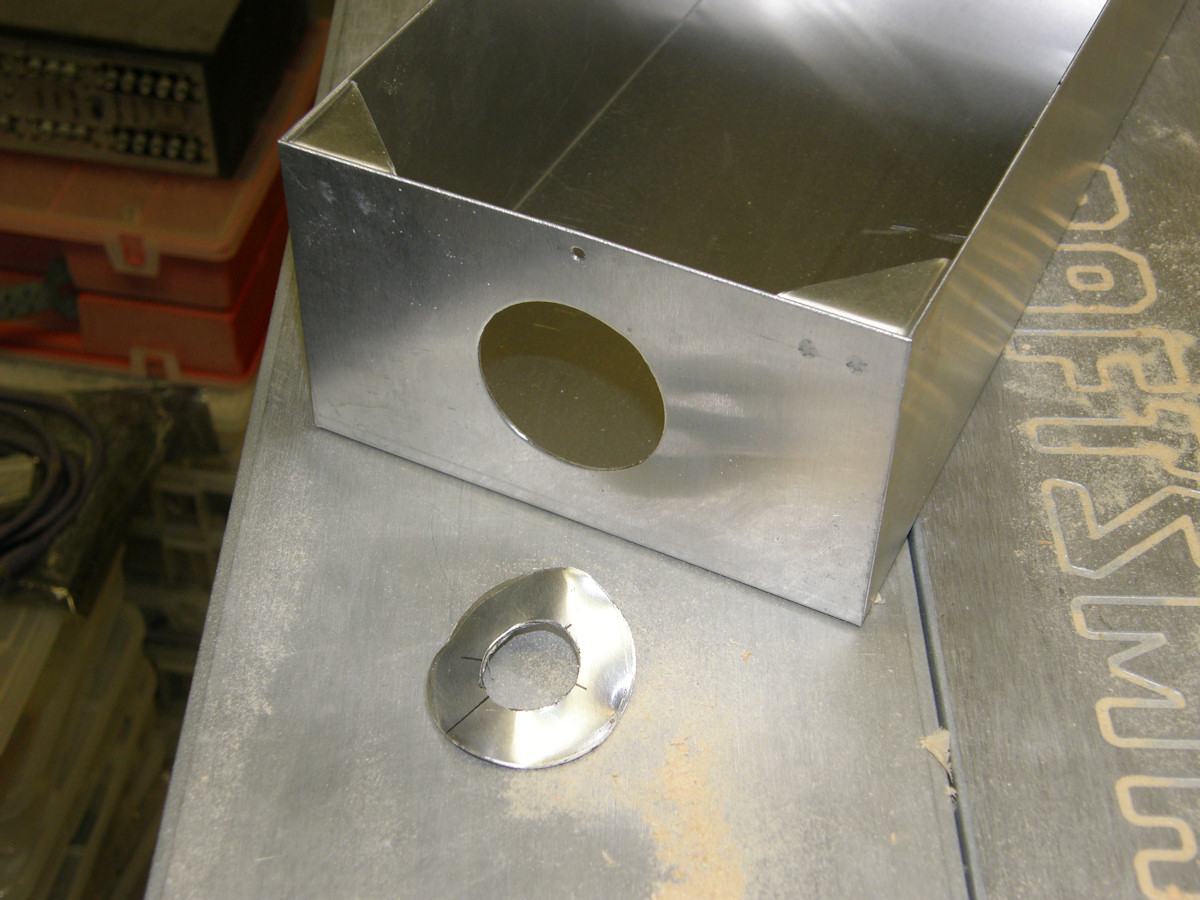 Punching a hole for the lens mount
Next, we punched the hole for the lens mount. The tool for the job is a 'Greenlee chassis punch'. This one measures one and five eighths inches (42mm) in diameter. This is the perfect size for accepting screw on lenses used on old Leica 35mm cameras. This punch was purchased on Ebay and used once for this task. Therefore, I refer to this as the sixty five dollar hole. The hole cost twice as much as the box!
---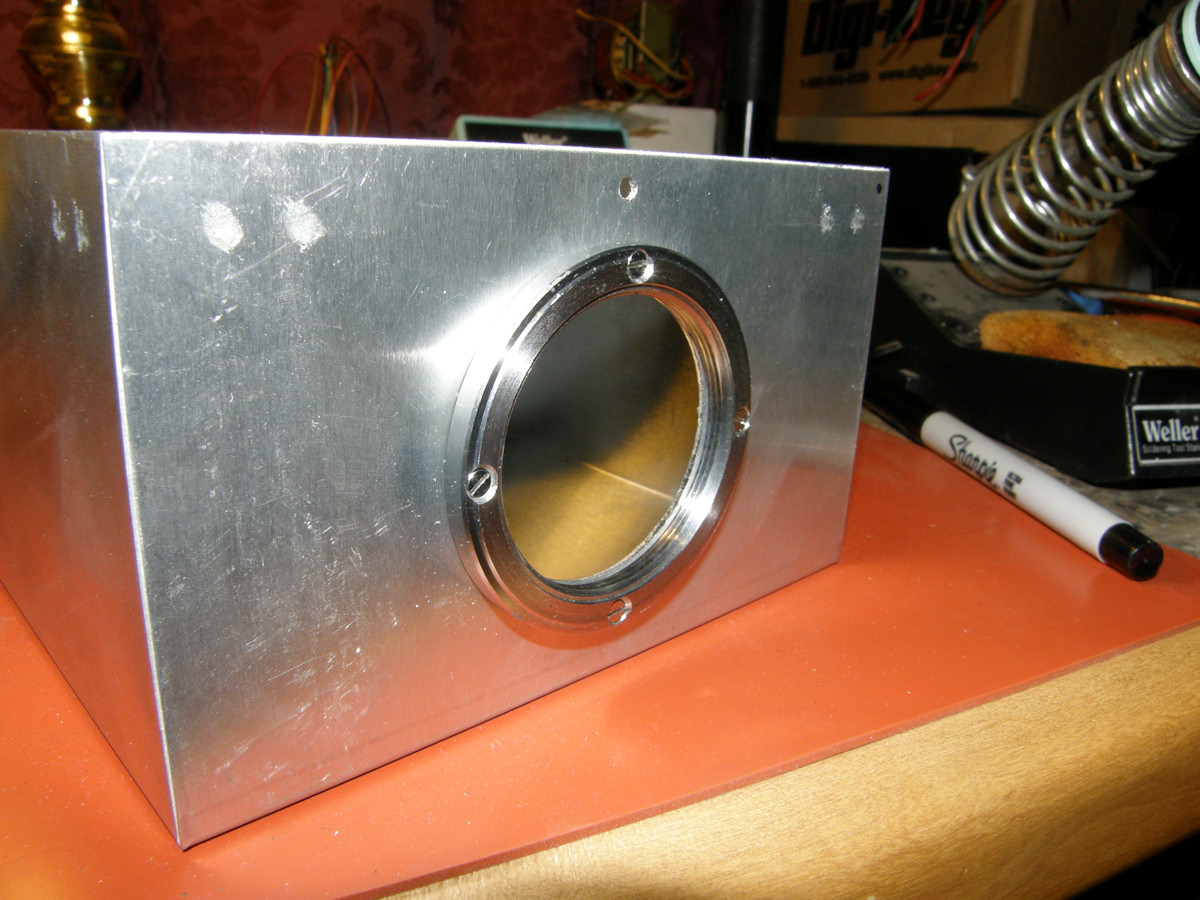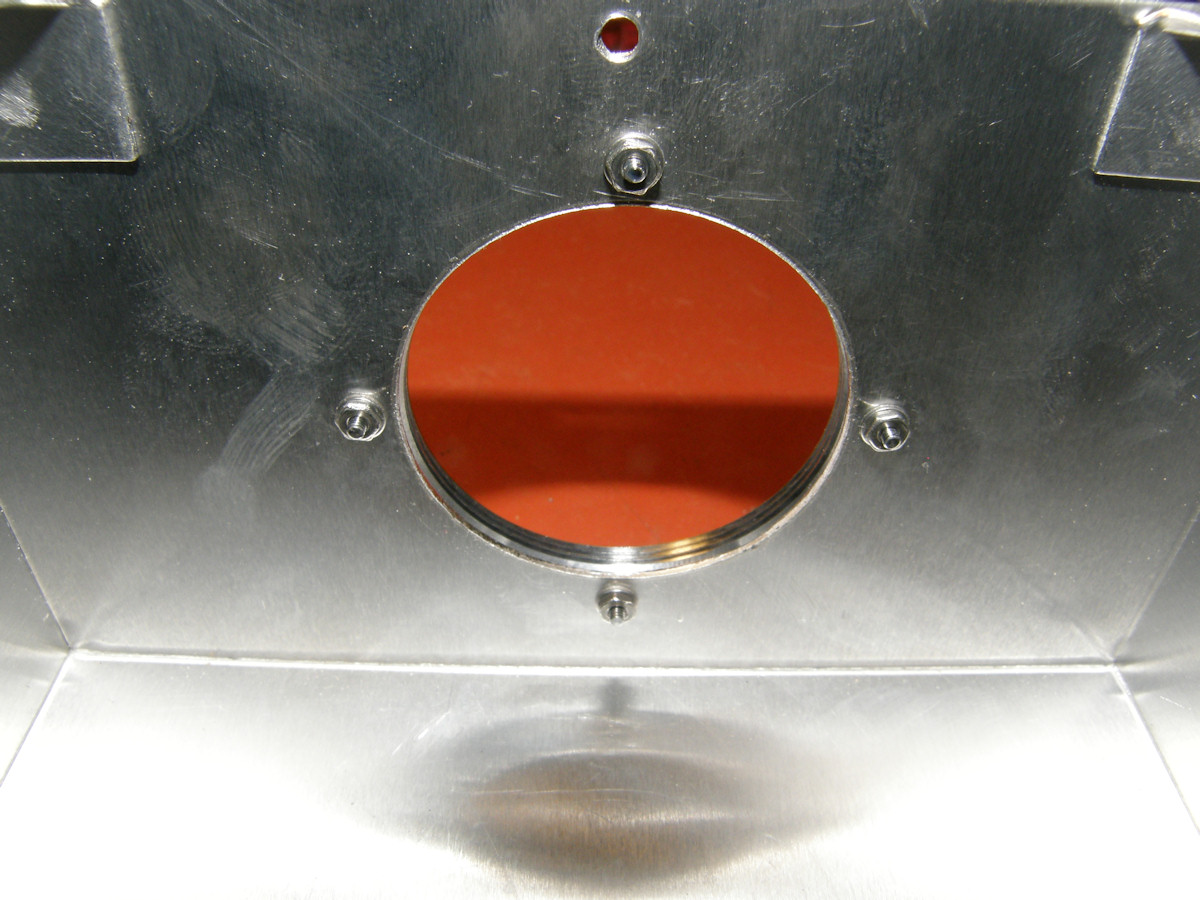 Leica lens ring is salvaged from old camera and used here
Here is the detail of the lens mount. I salvaged this lens ring from an old classic 35mm camera. It was a shame to scrap such lovely antique. But, it was unlikely to ever see service again. I obtained a suitable 50mm lens to use on this project from my good friend Bill Carpenter.
---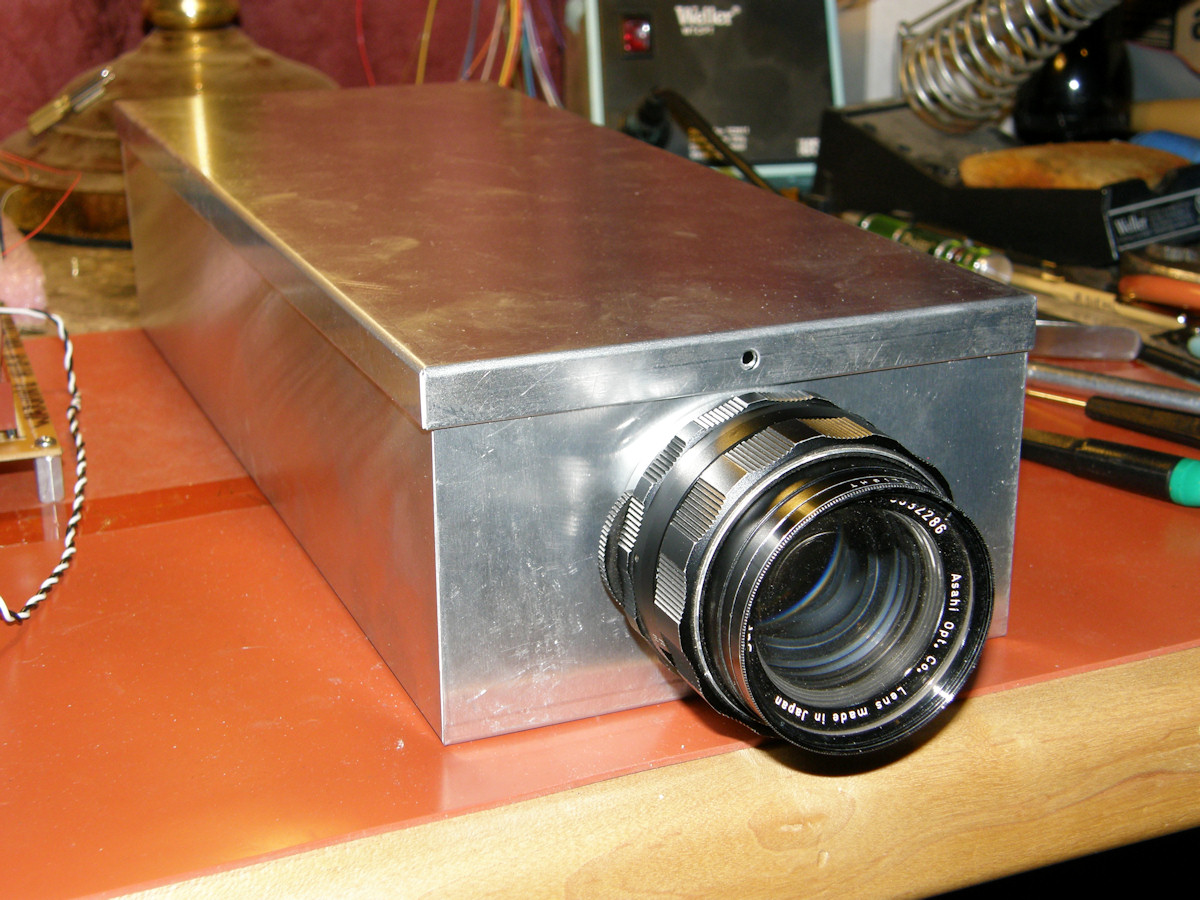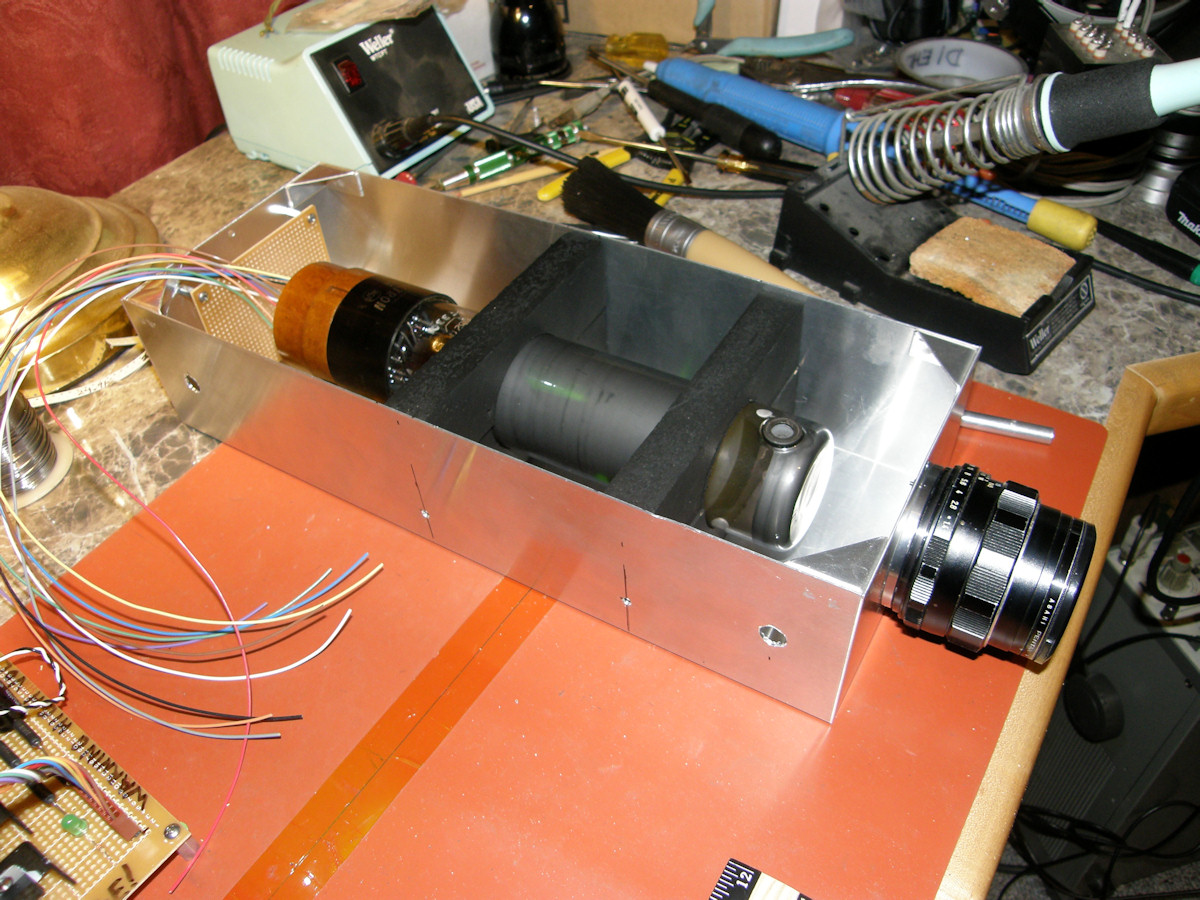 We dry fit the lens and see how the parts fit together so far
The lens went on with no trouble at all. The tube mounts in its supports, now painted black, and is just the right distance behind the lens. I located that point using a piece of paper and a "camera obscura" techinque of focus a brightly lit object at infinity onto plain paper behind the lens. Worked great. For this lens, the 'throw' or 'back focus' distance is 1.5 inches or 3.8cm.
---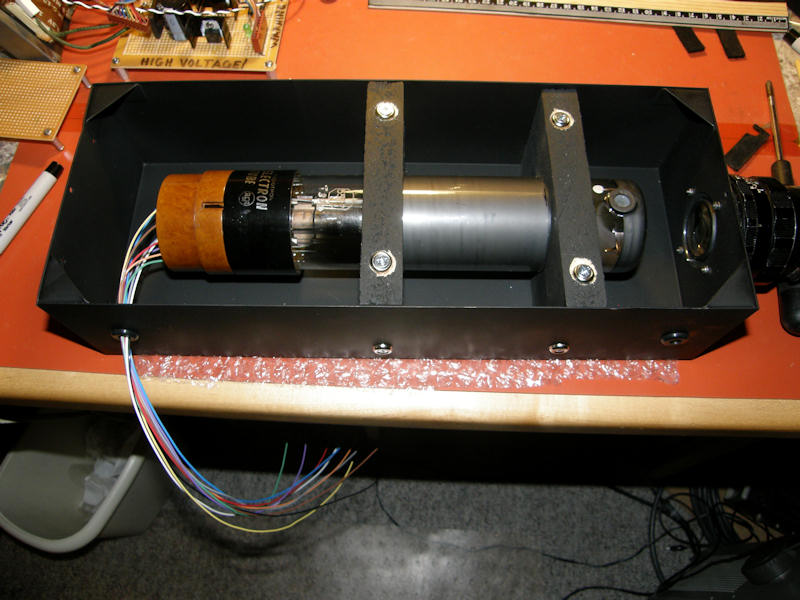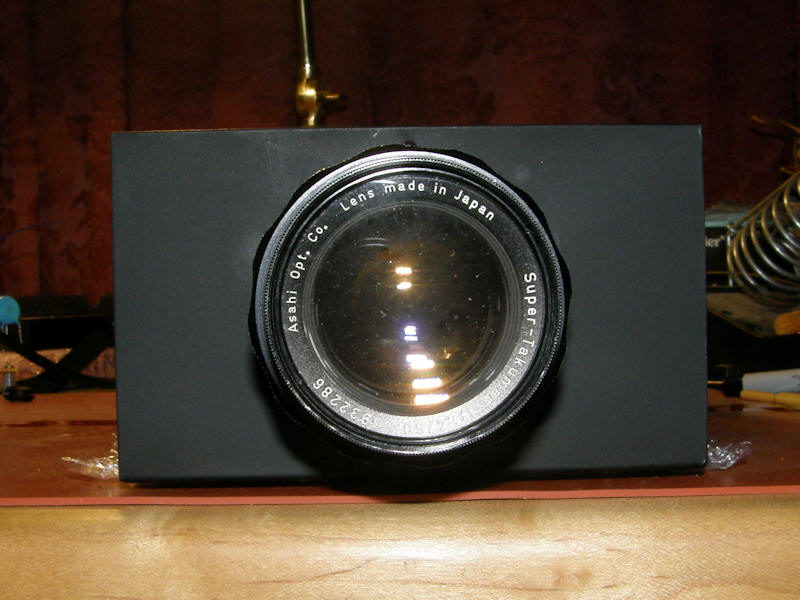 A coat of optical flat black paint and a front glamor shot of the lens
To suppress internal reflections and, face it, just look sexy, I shot the case and tube supports with flat black enamel. There is, of course, a matching flat black metal cover for the case. The results turned out far better than I'd expected. The tube is now housed and mounted and ready for practical operation.
---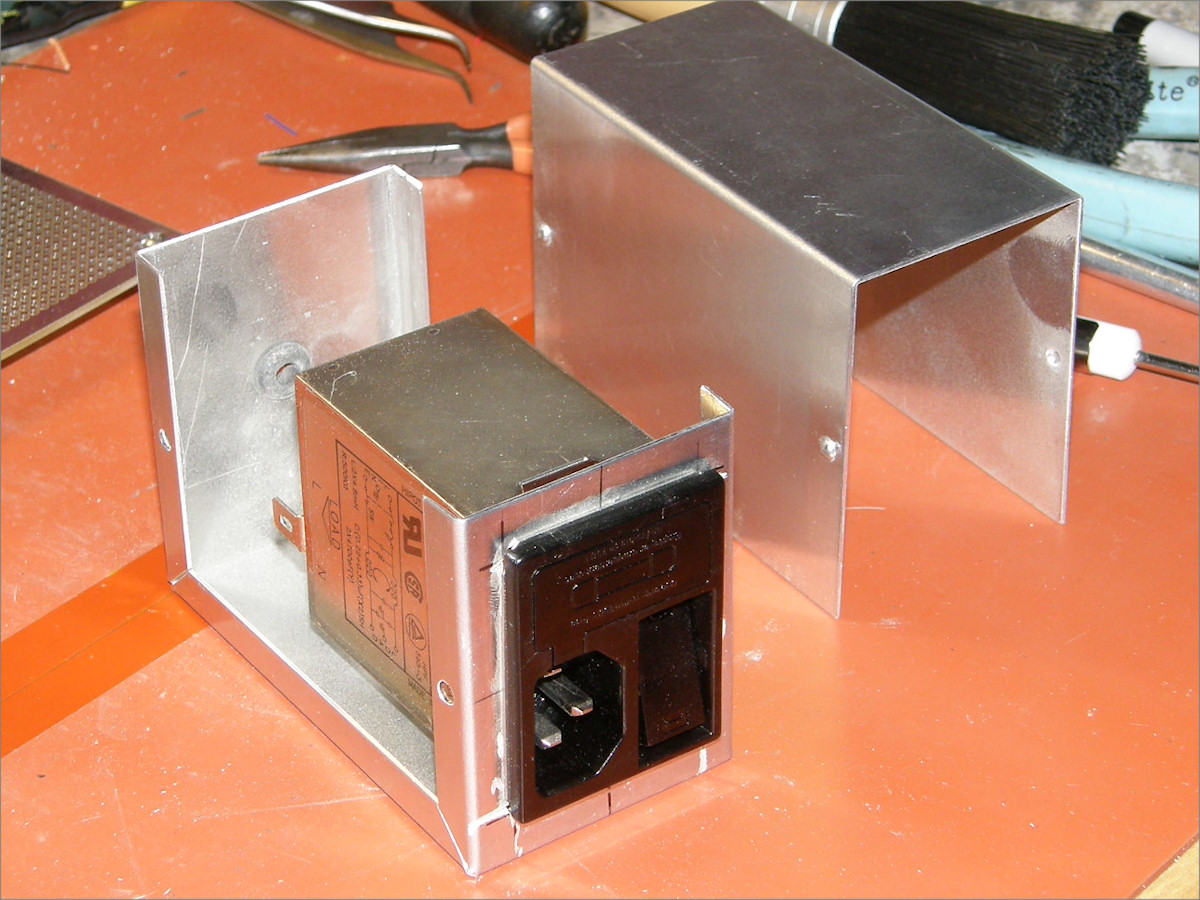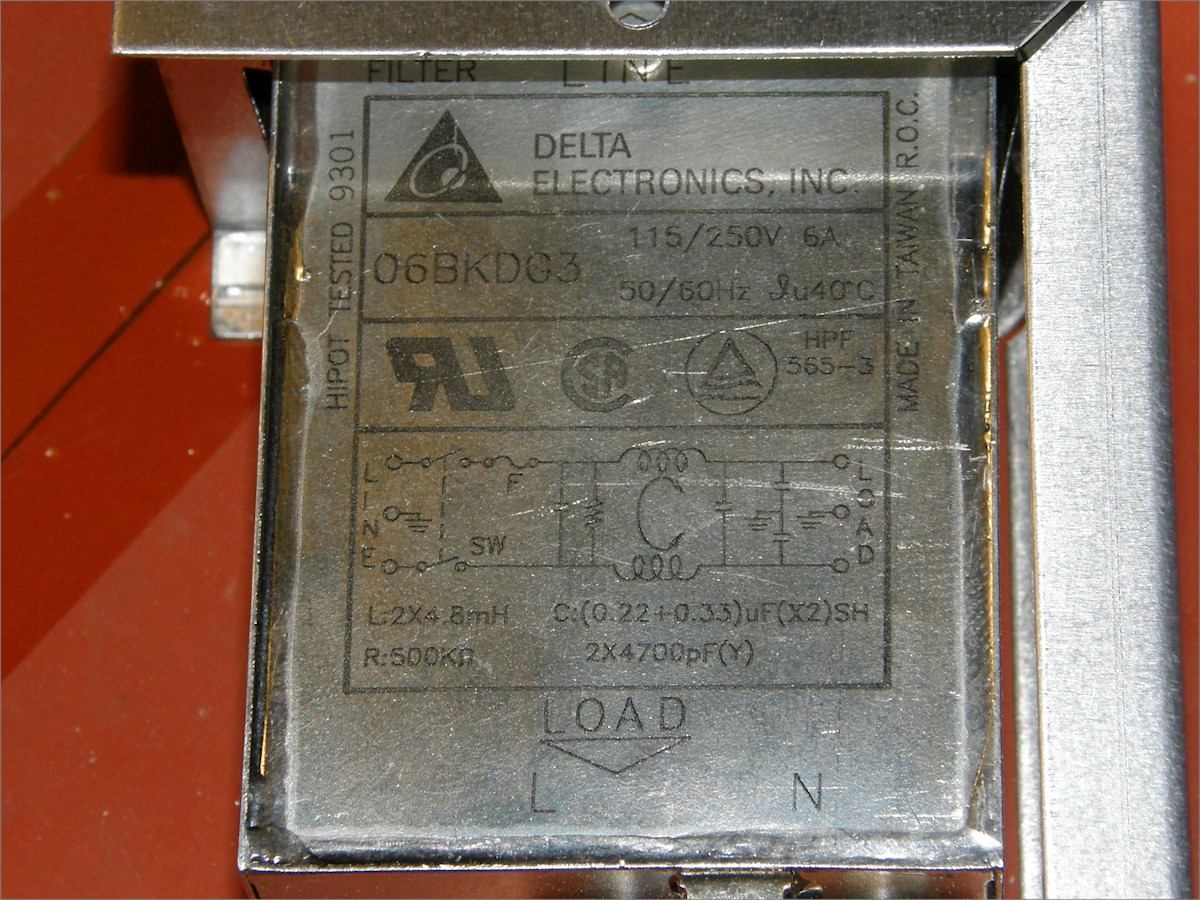 A safe and convenient way to receive the AC power input
This is becoming my standard methode of getting AC power into my projects. A complete AC entry module, containing the power cord recepticle, power switch, fuse and line noise filter, is mounted in a small aluminum box which is attached to the project base board. Two holes are made in the box which measures a compact 4" x 2" x 2.75". The larger square hole is made with a nibbling tool. The power wiring is passed through to the transformers via a 1/4" drilled hole with a rubber grommet. This provides protection for the wires from chafing on the sharp metal edges of the box.
All exposed AC connections are safely contained within the box and away from wandering fingers. Before installation, this enclosure was also painted flat black. These AC entry modules can be obtained for as little as three or four dollars at on line and walk-in surplus stores. Seldom do they cost more than $10. Don't forget to buy matching fuses as those are not necessarily included with the module.
---
[HOME] [ELECTRONICS PROJECTS] [TINY IKE INDEX] [PART 2]
---

Created: July 1, 2013, Last updated: March 19, 2017