LabGuy's World: In Memory of those who we miss so much.....
---

This was: Our Dad, Donald O. Diehl.


Off to the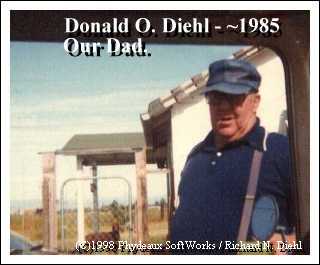 rifle range!


May 6, 1928 - September 29, 1997
Two sons and their Father: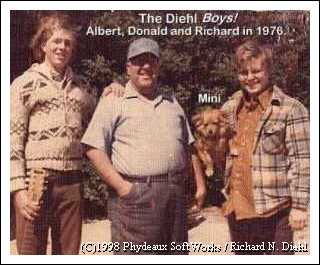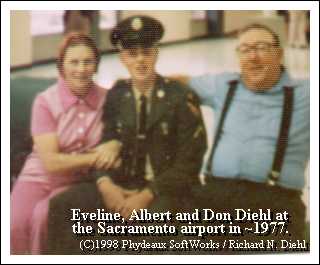 Mother, Son and Father.

1957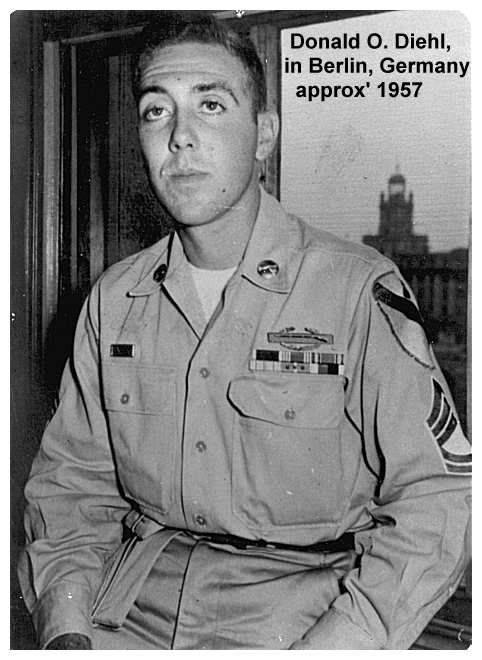 Berlin

---

In Memory of: Our Grandmother, Josephine T. Pace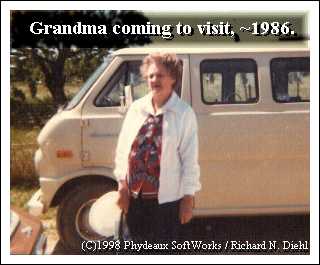 ---
In loving memory of Jimmy (James P.) Harding, my best friend of 25 years
???? - March 14, 2005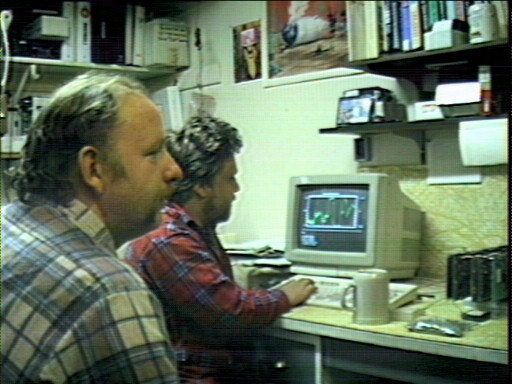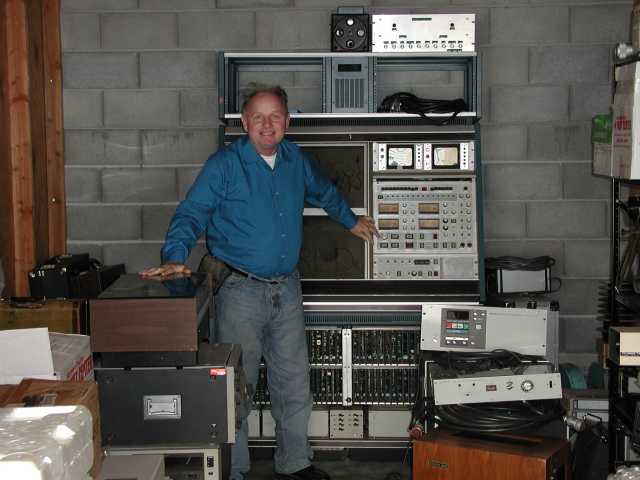 Jimmy and I check out my video still store in 1990 and Jimmy freaks out over my IVC-9000 in 2003
.
I met Jimmy in 1980 at the Rosicrucian Museum Planetarium while attending a lecture by space pioneer, Gerrard K. O'Neil. I was packing a borrowed portable VHS video outfit. Jimmy was Betamax fanatic. We struck it off immediately. Jimmy was also a member of the L-5 Society which I immediately joined. Those were the days. Within weeks, Jimmy and I were off to Edwards AFB to watch Space Shuttle Columbia land. We would form a caravan of vehicles, full of "space cadets", and off we'd go. We formed a pretty good rolling party on the I5 heading to southern California. Because of Jimmy's influence, I boldly went to Florida mostly on my own to see the third space shuttle launch. On that trip, I met James Doohan, Scotty from the classic Star Trek series. As well as witnessed the most amazing experience of my life. The live launch of a real space shuttle. Thanks Jimmy!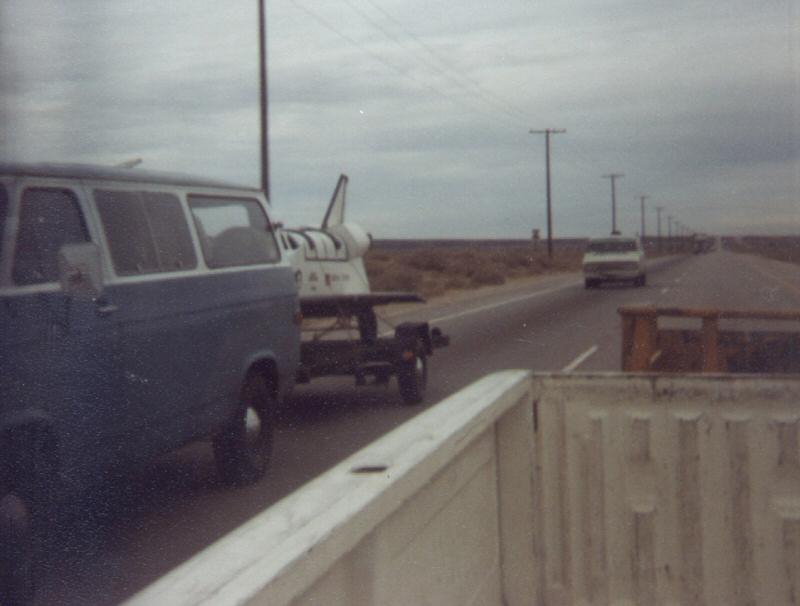 A Shuttle Landing Caravan. That's Jimmy's van in background
Jimmy's photo of Challenger at our last landing in 1984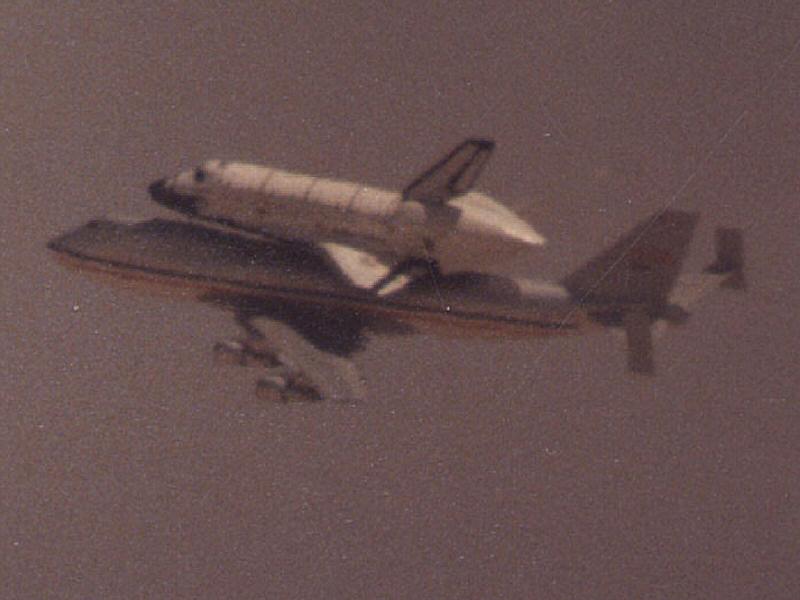 .
My best recollection of fun with Jimmy was when we put on a space event at San Jose City College. The way it was supposed to go was this. Voyager would beam pictures of Saturn to JPL. JPL would send the pictures to the JPL ham radio club. The ham radio club would transmit the pictures, via slow scan television, over shortwave radio. A friend of ours would receive these pictures at his shack in Oakland. He would then phone patch these live SSTV pictures to Jimmy and I at City College. And we would display them there using the Robot 400 SSTV scan converter. That was the plan. . .
The big day came. We hauled all the equipment into the public hall and started to set up. Turns out the "phone line" we were promised for our phone patch was in actuality, a public phone booth! It is illegal to tap that line directly as we required to pull this thing off! We were screwed! Fortunately, Scientific American magazine had published a ton of high quality pictures of Saturn which I captured with a video camera, converted to SSTV and recorded them on the audio portion of my Roberts 1000 reel to reel recorder. So, I played that tape to the audience, who did not realize they were being duped. Meanwhile, Jimmy and I then jumped in his van and raced from San Jose to Oakland to fetch a recording of the live pictures from our ham radio friend. We then jammed back to San Jose City College and played the real thing for the audience. We made this trip in less than 90 minutes! We then repeated that recording for the rest of the evening and raised about $100 for the L-5 Society. Instead of a TRUE LIVE EVENT, Jimmy and I pulled of an "ALMOST LIVE EVENT", and nobody was ever the wiser. Ah! Good times. . .
That's just a tiny bit of what it was like for me to know Jimmy!
.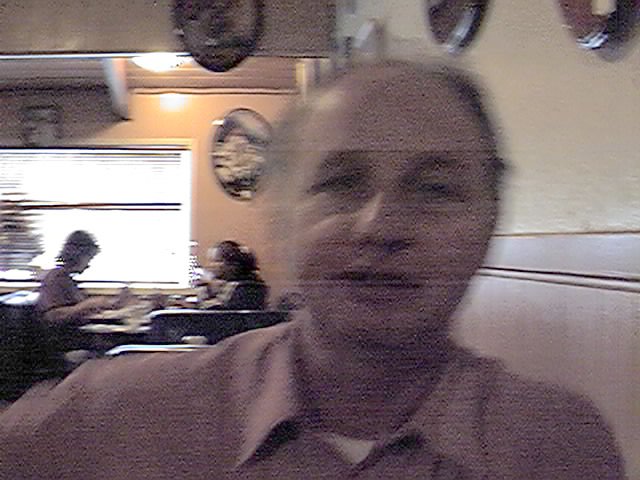 Jimmy at the southern kitchen about 1997
---

Remembering: "Seven"


August 1984-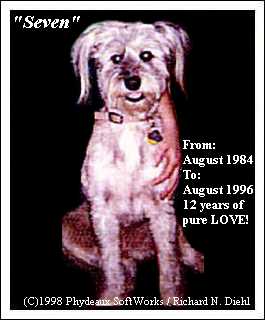 -"Seven"-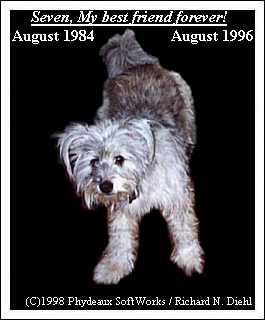 -August 1996

When I carried you into my home and heart, Seven, you were such a tiny little baby....
Twelve years later, when I carried you out of my home only, you were such a frail little old lady...
But, the light in your eyes shined as brightly as that first day when we met, and you chose me....
You were my best friend, my playmate and my personal guardian.....
While the others came and went, you always stayed....
Through the thick and the thin, the highs and the lows, always there...
For all of this generous loving, you never asked anything of me in return....
Good thing, too! All the kings in history couldn't pay you back.....
for the LIFE you simply gave to me! Until we meet again in heaven....
All I can do, is say to you, "I love you, Seven"..... -rich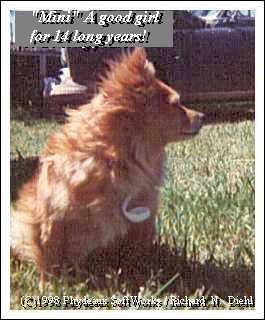 "Mini Dog"

"Sandy"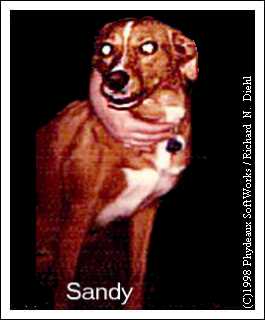 You can NOT BUY the kind of love that they gave so freely!
---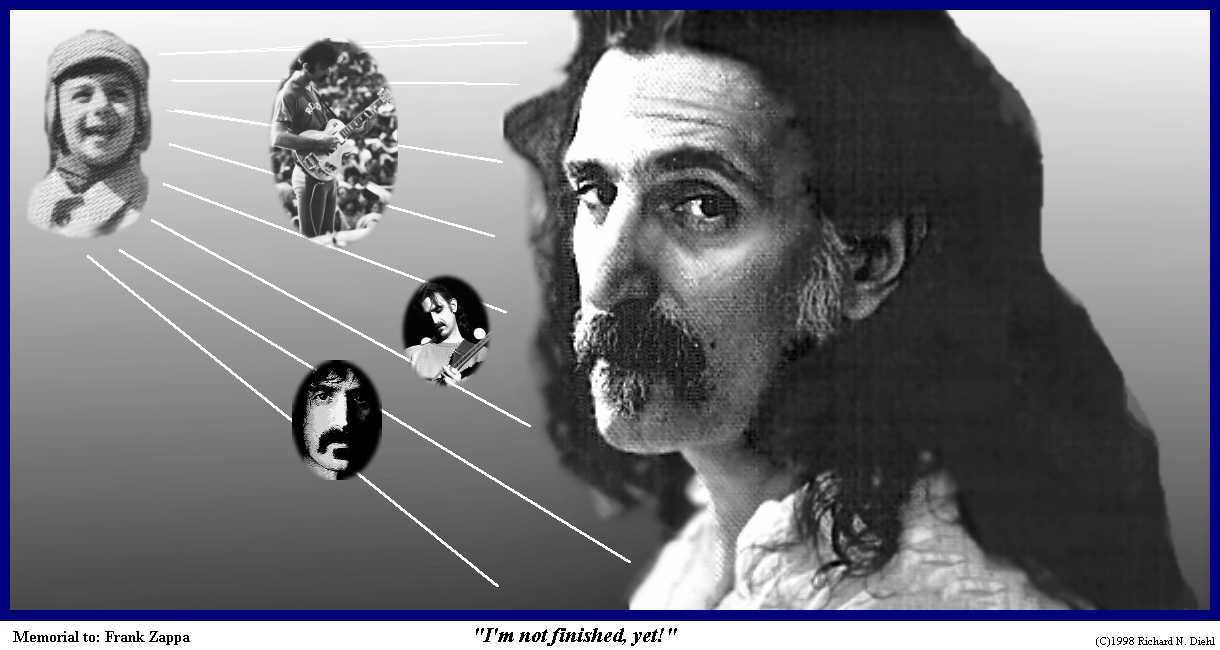 ---
Click here to:
Return to LabGuy's Site Credits page
Return to the Top of LabGuy's World
Last updated: March 24 ,2005