LabGuy's World: 197? Sony AVC-4600 Small Studio Camera
---
New! 060902
1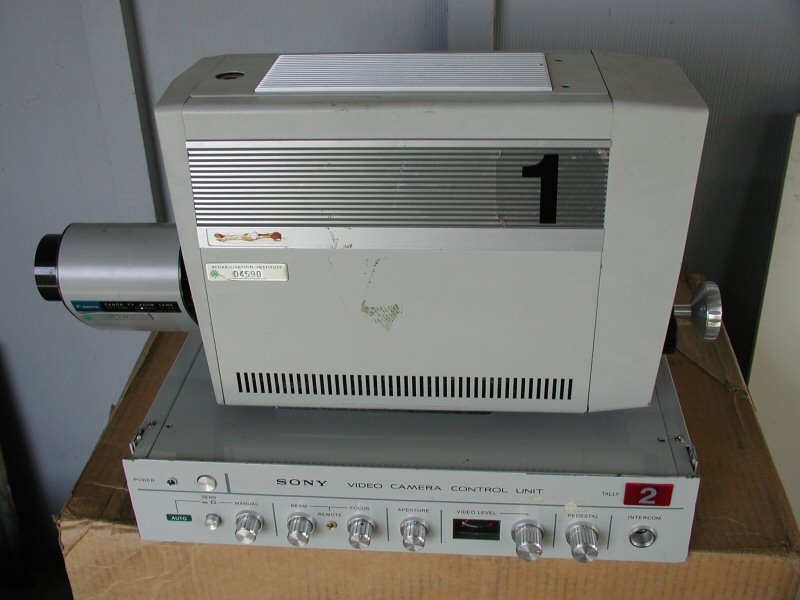 2
3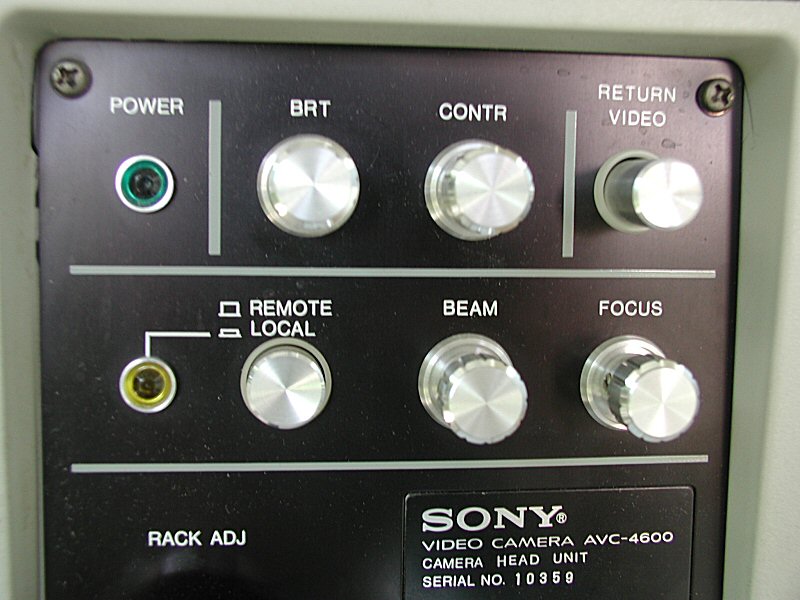 4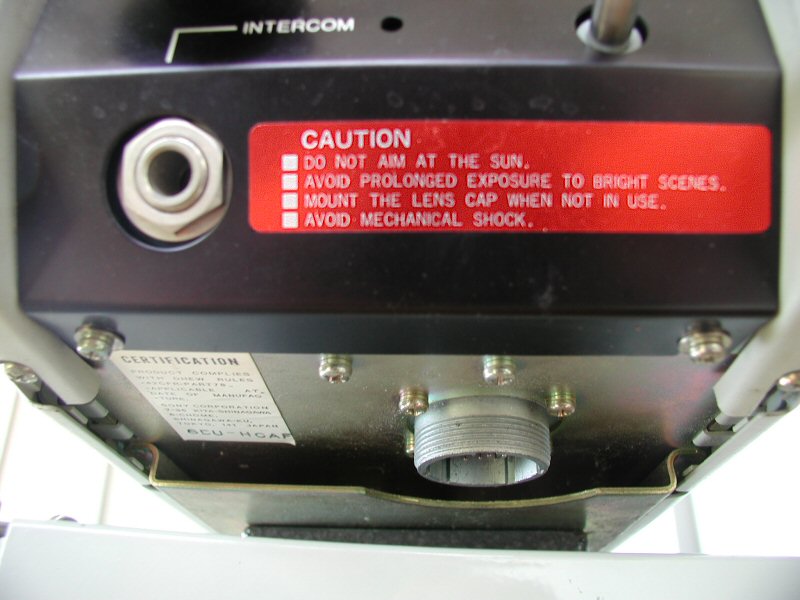 [1. Camera and CCU.] [2. Lens spec's.] [3. Camera controls.] [4. Intercom and main cable connectors.] [5. Five inch viewfinder.] [6, 7, 8 & 9. CCU front panel really really close up.] [10. Sync generator board.] [11. CCU insides.] [12. Signal processing board.] [13. Camera right side viewfinder detail.] [14. Camera right side, connector end of vidicon just visible.] [15. Camera left side, power supply, video preamp, and Viewfinder circuit board rear.]
.
Here is an old one! A rare Sony B/W studio camera. Uses a standard 1" vidicon tube and 5" viewfinder CRT. Has the usual provisions for external sync, return video, intercom, high and low sensitivity select and much more. I know very little about this series and seek more detailed information on this unit and on the AVC-4200 which is similar to it.
. This camera works great. See more cameras like this one at the bottom of [THIS PAGE].
NEEDED: Service manual and more general information for this camera, please.
---
[HOME]......[MUSEUM OF EXTINCT VIDEO CAMERAS]
---
Created September 2, 2006 Last updated: September 2, 2006