LabGuy's World: 1978 Sony AVC-3450 Portapack Camera
---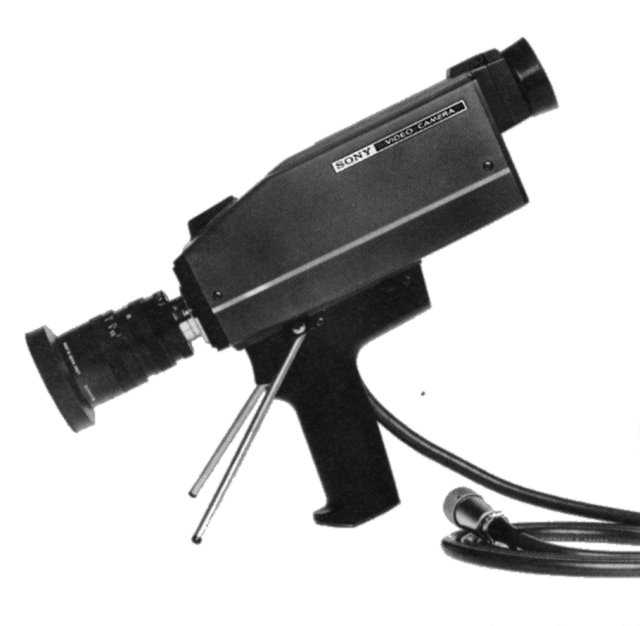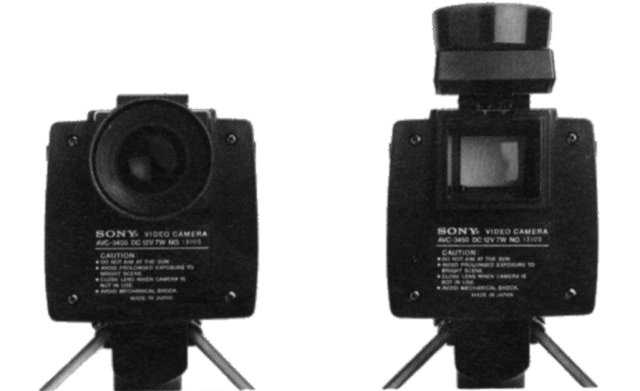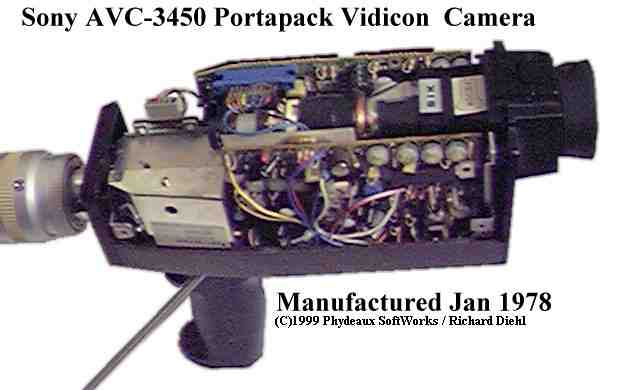 1978 Sony AVC-3450 Portapack Camera
.
This was Sony's second Video Rover II camera. It weighed only 4-1/2 pounds, ran on 12 volts DC, supplied by either the portapack VTR or by an AC powered camera adapter (CMA-4. Photo coming soon!). It also uses a 2/3 inch vidicon tube to pick up the image and convert it to a standard black and white video signal. The AVC-3450 used an improved vidicon tube compared to the AVC-3400. Optics consist of an f 1.8, 12-1/2 to 50 mm or 4:1, zoom lens. The live or played back image is viewed on an internal 1-1/2 inch CRT viewfinder. The viewfinder has a magnifier lens to make viewing the small tube easier.
The first two pictures are scans from a Sony advertising brochure, the third picture is of my AVC-3450, taken in 1999. The third picture also shows the internal construction of the AVC-3450. The very small 1-1/2 inch CRT, a type 40CB4, can be seen clearly facing to the right. This camera was also used with the earliest Betamax portapacks, the model SLO-340, I believe. (Correct me if I'm wrong.)
.
NEW! 02.08.25:
[CLICK HERE] to read the Operator's Manual for this camera.
---
[HOME]......[MUSEUM OF EXTINCT VIDEO CAMERAS]
---
Last updated: January 06, 2005