LabGuy's World: 1974 Sony AVC-1420 Consumer Vidicon Camera
---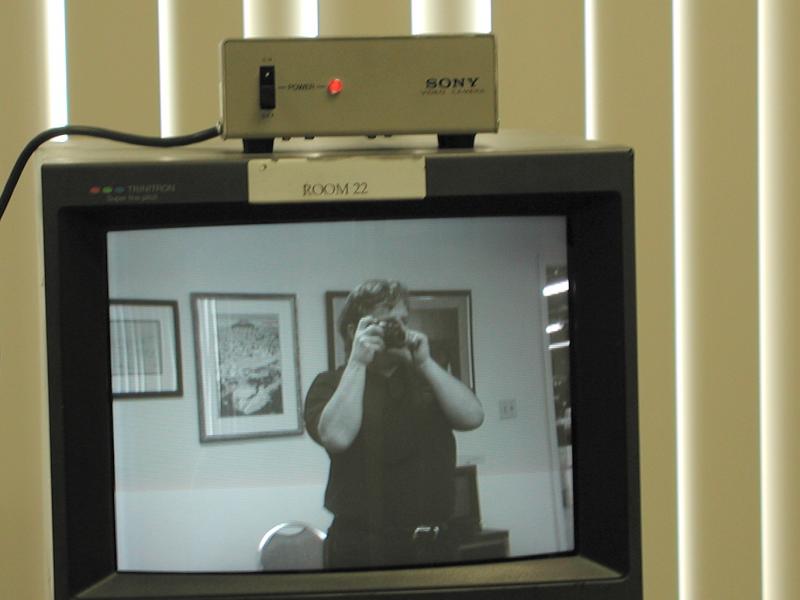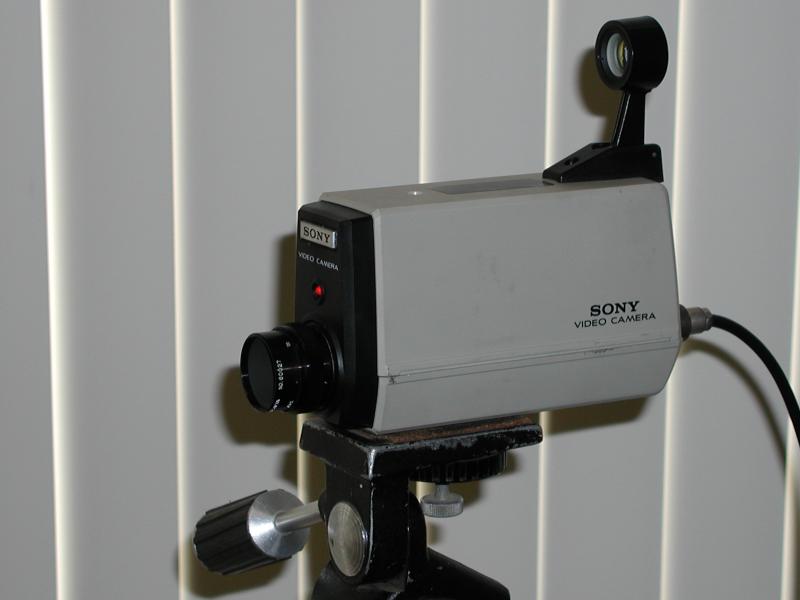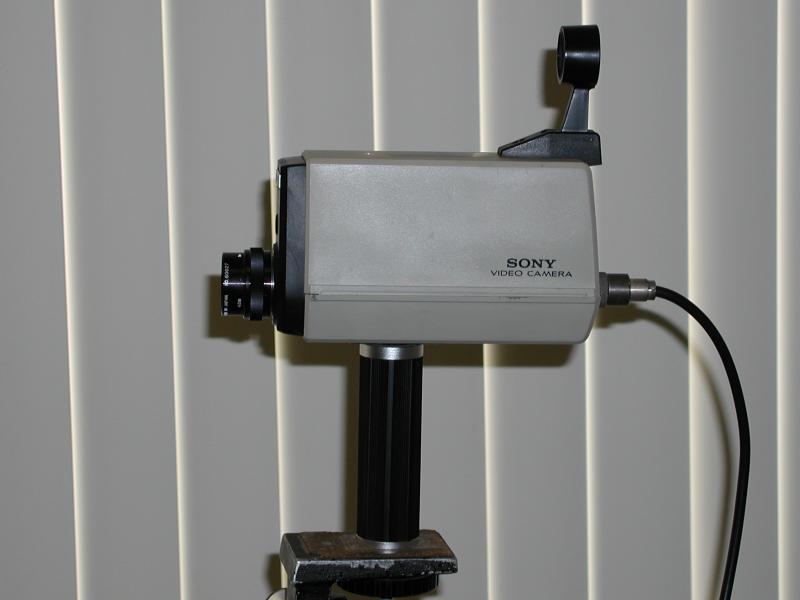 1974 Sony AVC-1420 Consumer Vidicon Camera
This is a second generation consumer camera from Sony made in the late 1970s or early 80s. The AVC-1420 uses a 2/3" vidicon camera and was intended to compliment early Betamax VCRs and allow the consumer to shoot simple home movies. The viewfinder is a simple peep sight type with a reticule marked for either a 16mm lens or an 8mm lens. For close-up and/or wide angle shooting. The camera head is connected to a small AC adapter via a video coax that is terminated at both ends with UHF style connectors. DC power is sent up this cable and video is sent back down. The video is separated from the DC power, in the adapter, and passed on to another UHF connector on the back. It is extremely easy to use, having full automatic video level control, all the user has to do is focus. The first photo is of the AC adapter unit setting atop my video monitor. Hmmmmm, it seems that I've caught myself goofing off at work... The last photo shows the camera with the removable hand grip installed. The lens is a simple 16mm, f1.8 with fixed iris.
Don't dispair if you have only an AVC-1420 camera head without the base unit. The camera head can be adapted for external 12 volts DC very simply. Here's how:
Modifying the 1420 camera is quite straight forward. Inside, at the cable connector, there is a wire and a capacitor connected to the center pin. Cut the wire loose from the pin and extend it out of the camera. Use a red wire for this one. Leave the capacitor connected to the center pin of the video jack. You can drill a small hole in the case bringing out the DC wires. Solder another wire, black preferred, to the ground side of the same connector and run this wire out with the first. The first wire is the positive lead and the black is negative or the ground lead. Hook a clean twelve volt supply to these leads and now video will come out of the jack. Use the appropriate adapter as required. Or change the jack. Whatever you prefer.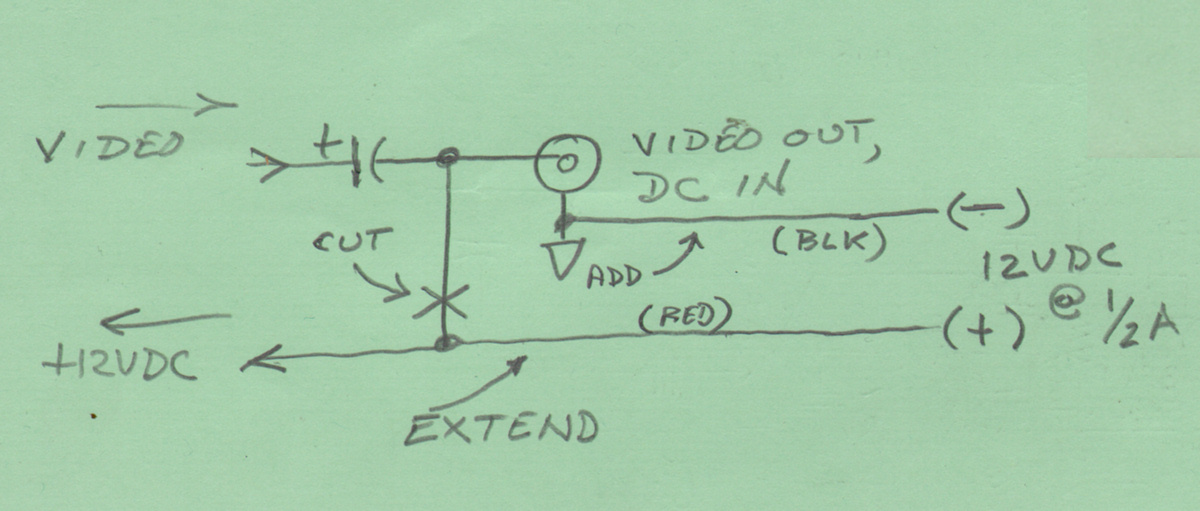 This also applies to a line of similar cameras made by Panasonic. I forget the model number. The big clue for this type of camera, that sends DC to the camera and video back to the base unit on a single cable, is that the camera head has only the one, two contact, video connector.
---
[HOME]......[MUSEUM OF EXTINCT VIDEO CAMERAS]
---
Created: January 06, 2005, Last updated Feb. 9, 2013