LabGuy's World: 1969 Shibaden HV-50 Two Piece Vidicon Camera
---
New! 010912
Updated! 050307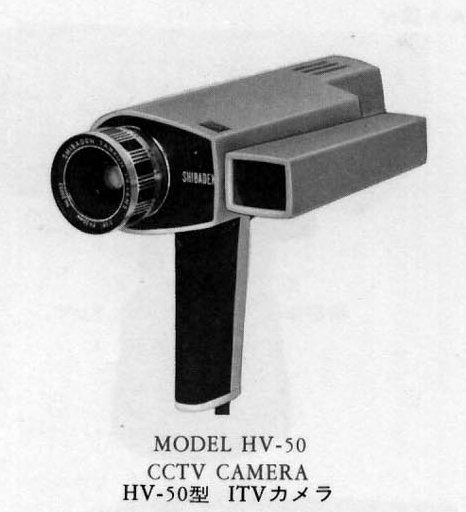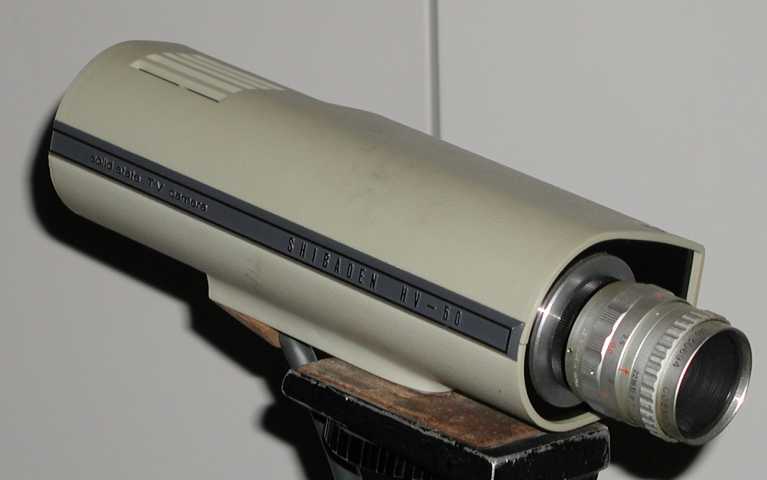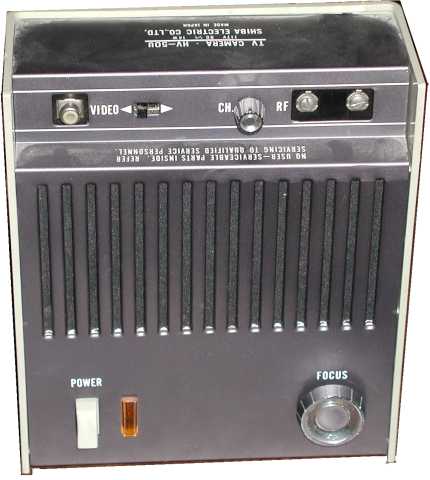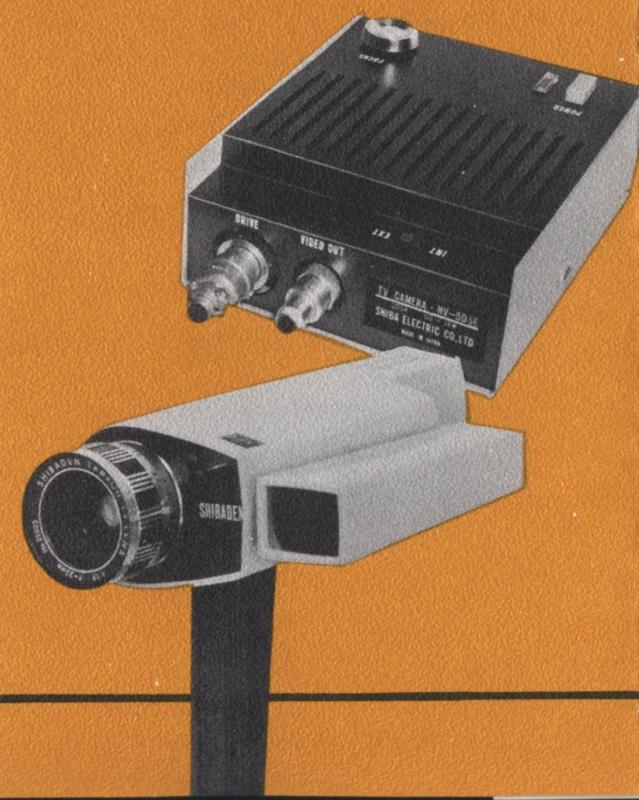 1969 Shibaden HV-50 Two Piece Vidicon Camera
.
Here is an art deco two piece camera from the late 1960's (I think). It uses a one inch vidicon tube for image pickup. The lens is a standard C-mount 25 mm f 1. 8. The first photo is from a late 60's sales brochure. The second photo is of the camera head as it appears in my collection. The third photo is of the base unit. The fourth photo is from the 1969? Shibaden Catalog. The camera head and the base unit are connected together by a 25 foot permanently attached multiconductor cable. The base unit contains an RCA connector for direct video out and a pair of screws for attaching 300 ohm twin lead antenna wire for RF output on an unused VHF TV channel. Electrical controls consist of an On/Off switch, a control for vidicon (electrical) focus and VHF channel tuning. This unit is very primitive relative to many in this collection. Originally, this camera would have had an optical "peep sight" type viewfinder and a pistol grip, as shown in the brochure picture, but these have been lost over the years from this museum display unit. The operational condition of this camera is unknown and untested.
---
NEW 050307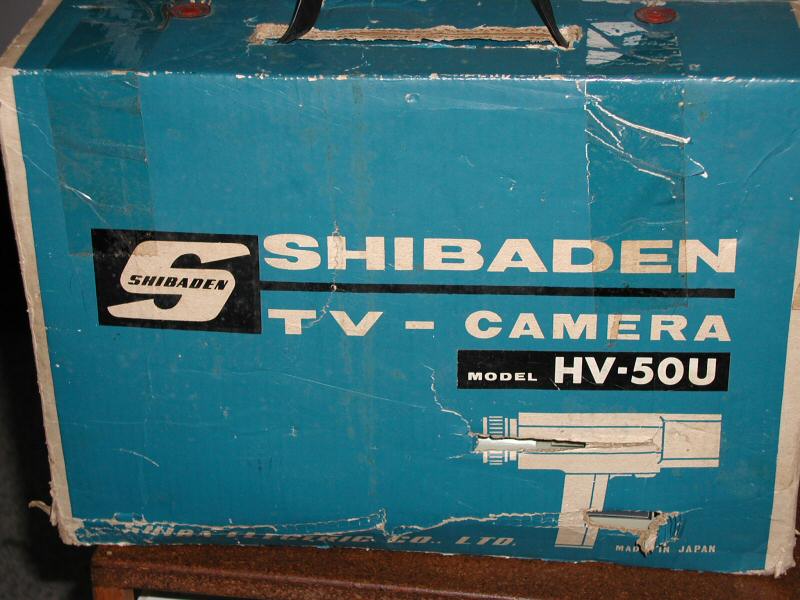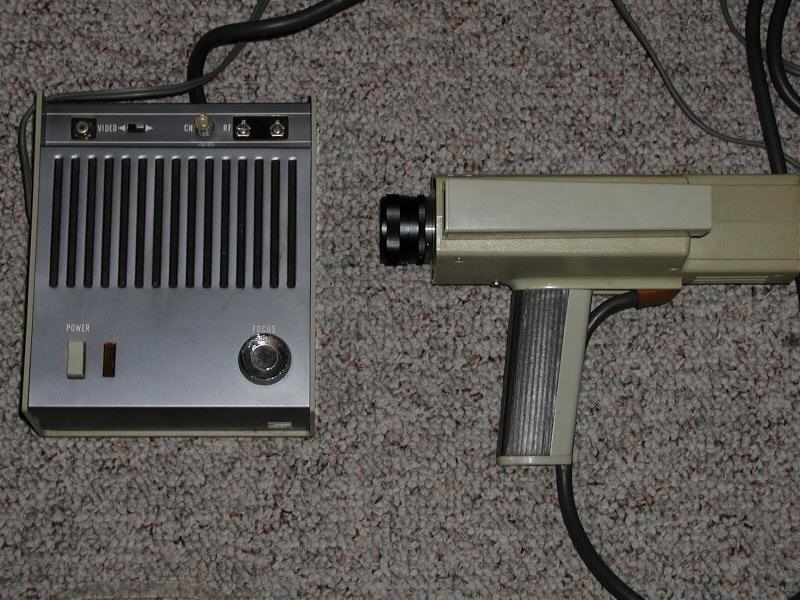 My latest Shibaden HV-50! Original box and all! SWEET!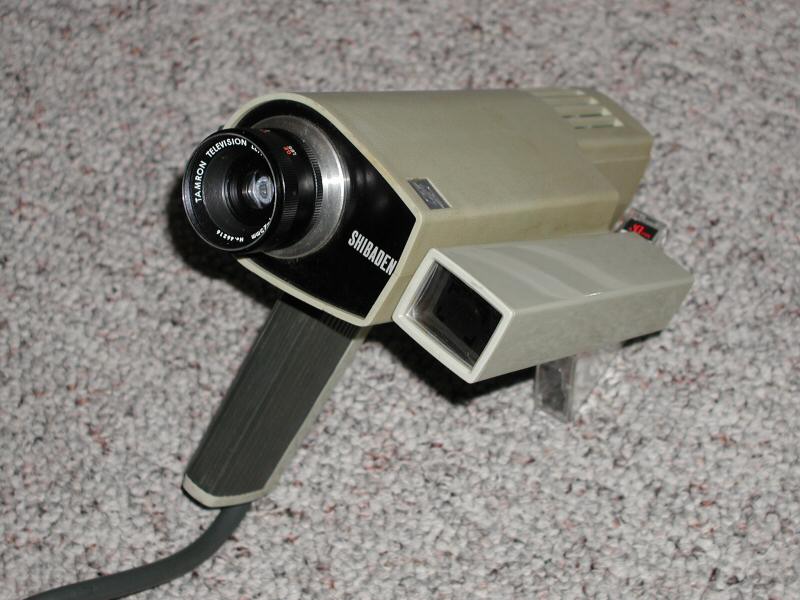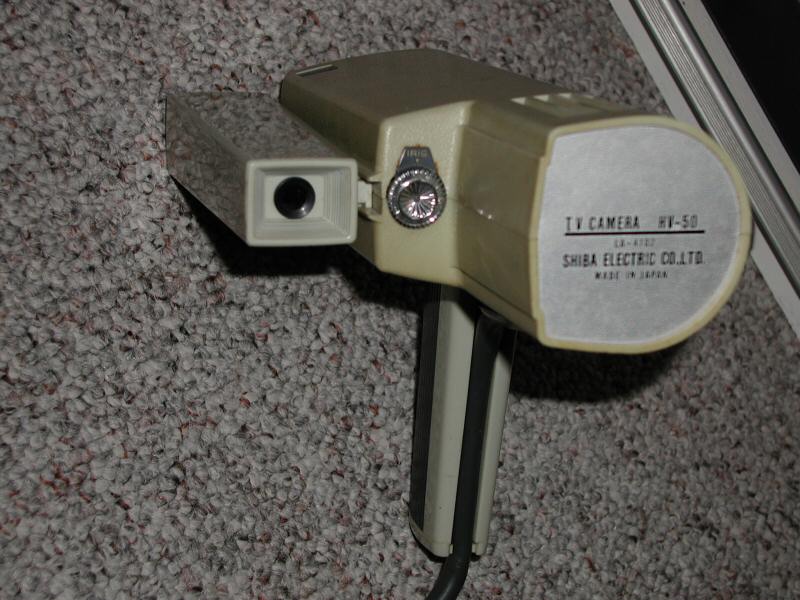 This one is in much better condition than the first one!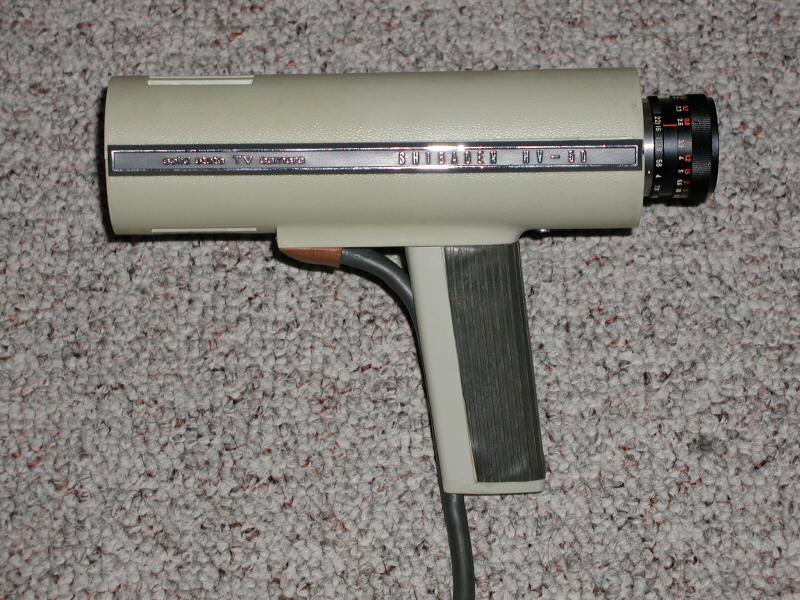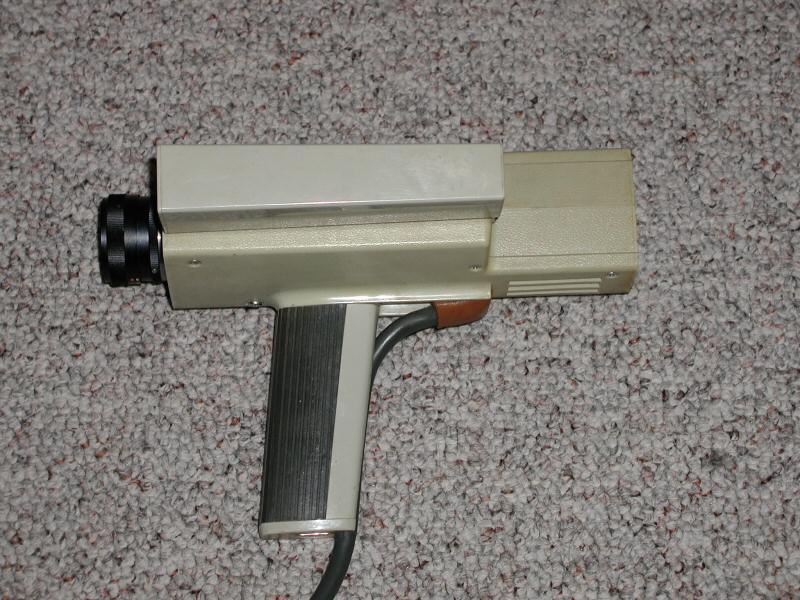 Dig the futuristic styling, man! Looks like a ray gun. . .
---
From the 1969? Shibaden Catalog: The model HV-50U is an exciting new TV camera that weighs a mere 2.7 lbs. This breakthrough opens up new possibilities in many applications when camera weight is a primary consideration. With its optical viewfinder and pistol grip design, the JV-50U makes it possible to carry out assignments and progams that previously were too difficult to manage. This camera is also available with a crystal controlled oscillator circuit to simulate the stability and other advantages inherent in a 2:1 interlaced camera. (Specify HV-50C). [CLICK HERE] to read the features and specifications of the HV-50U.
NEEDED: Service and user's manual(s) for this camera.
---
[HOME]......[MUSEUM OF EXTINCT VIDEO CAMERAS]
---
Last updated: March 13, 2005