LabGuy's World: 1974 Shibaden FP-1500 Color Studio Camera
---
New! 060902
1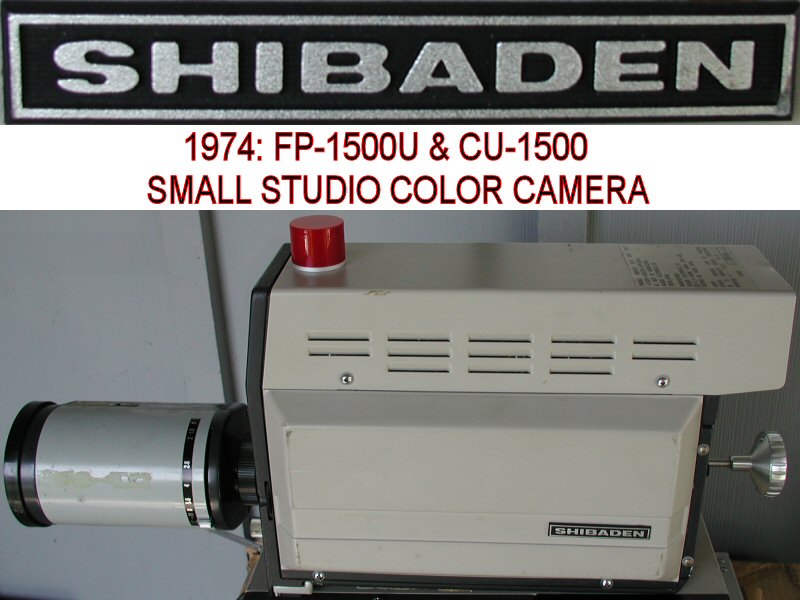 2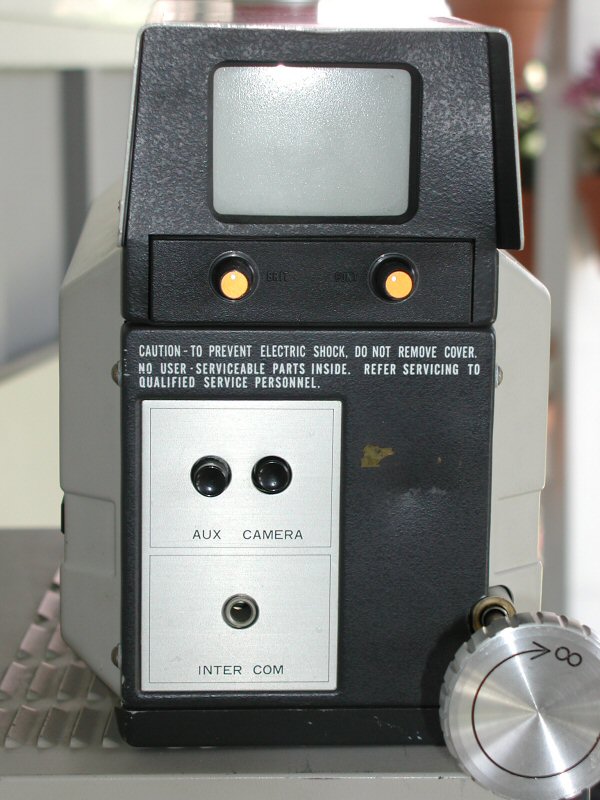 3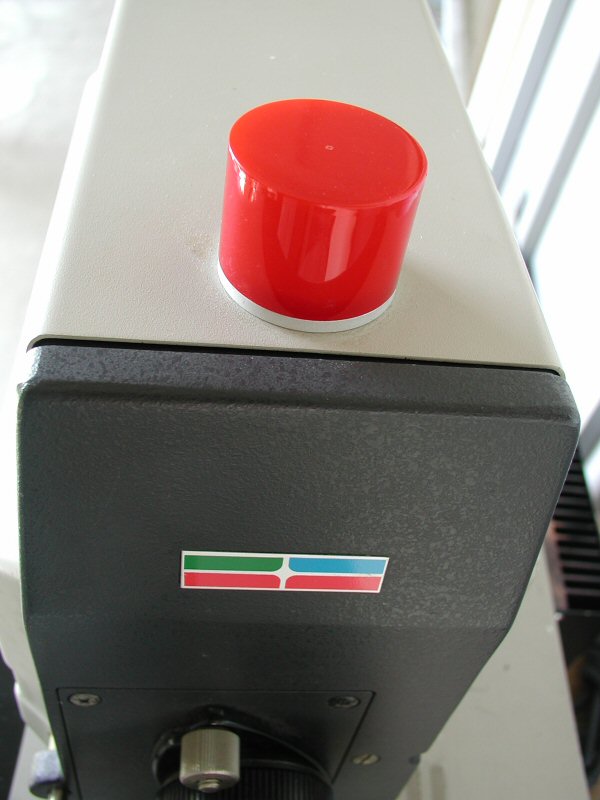 4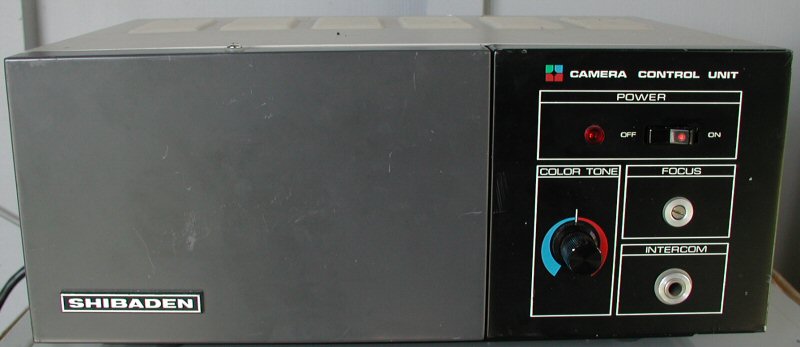 [1. Camera body with lens.] [2. Back of camera.] [3.Tally light.] [4.Camera Control Unit.] [5.inside of camera head.] [6. lens spec's.] [7. Rear connectors on CCU.] [8. Circuit card cage.] [9. Color stripe preprocessor.] [10. Color stripe processor.] [11. NTSC Encoder 1.] [12. NTSC Encoder 2.] [13. Sync generator.] [High voltage and deflection.]
This is a very early single tube color video camera system. There were few like this in 1974. The Shibaden FP-1500U system consists of a camera head, camera control unit and a connecting cable.
The camera head contains a color one inch vidicon tube and a four inch CRT viewfinder. The camera tube has color striped filter in front of the photosensitive target. These stripes can be red, green and blue, as well as other clever color combinations and arrangements. The stripes are arranged in a way that produces a signal containing both luminance and chroma information when scanned. These signals are later separated by electronic filters and processed into a standard video signal. I have no information on which particular process is employed in this camera.
The camera control unit, or CCU, contains the power supplies, sync generator, color stripe signal processing and finally an NTSC encoder. The camera head is connected to the CCU via a 24 pin cable. All of the circuit boards are shown so that you can see the state of the technology in 1974. Compare this the inside of your current digital camcorder. There is also a facility to allow the cameraman and the director to communicate via headset intercom and a system to connect the tally light to the video switcher.
NEEDED: Service manual and more general information for this camera, please.
---
[HOME]......[MUSEUM OF EXTINCT VIDEO CAMERAS]
---
Created September 2, 2006 Last updated: September 2, 2006