LabGuy's World: 1978 RCA CC-002 Single Vidicon Color Portapack Camera
---
New addition! 00.12.14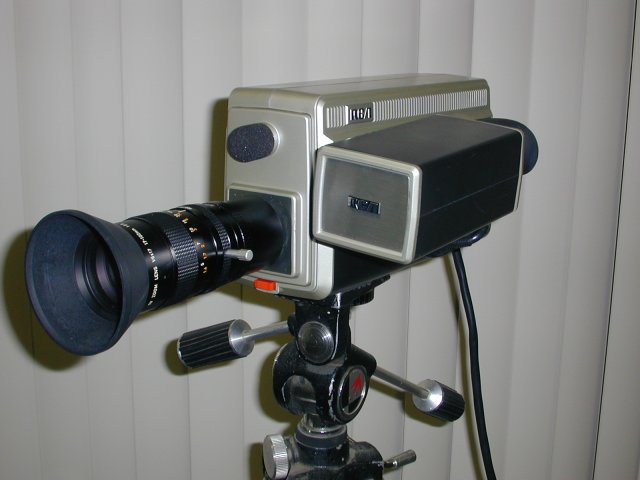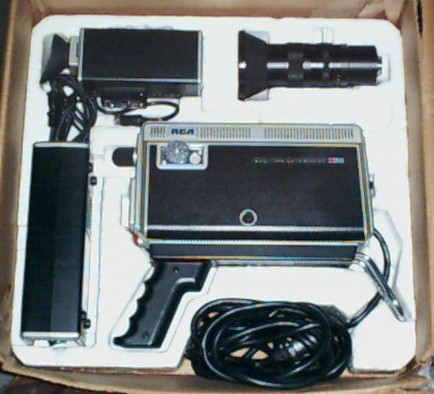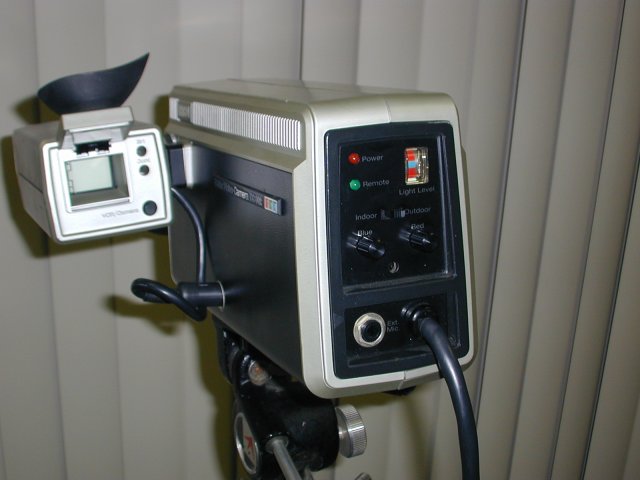 1978 RCA CC-002 Single Vidicon Color Portapack Camera
.
This is the second color camera from RCA for use with their early VHS portapacks. It can also be operated from the AC camera adapter shown in this kit. The kit contains the camera head with a very long (30') camera cable, a 6:1 (17-102mm) zoom lens, a 1-1/2" monochrome viewfinder and the AC adapter. The imager is a one inch vidicon with striped filter - operational details unknown.
This particular camera has seen better days. There is a rather serious looking crack in the middle of the infra-red blocking filter just behind the lens. It has a weak vidicon which now produces quite a green picture. Probably still good for those Martian home movies!
NEEDED: Service and or operators' manuals.
---
[HOME]......[MUSEUM OF EXTINCT VIDEO CAMERAS]
---
Last updated: January 06, 2005