LabGuy's World: RCA 2F21/1699 TV Monoscope Project
---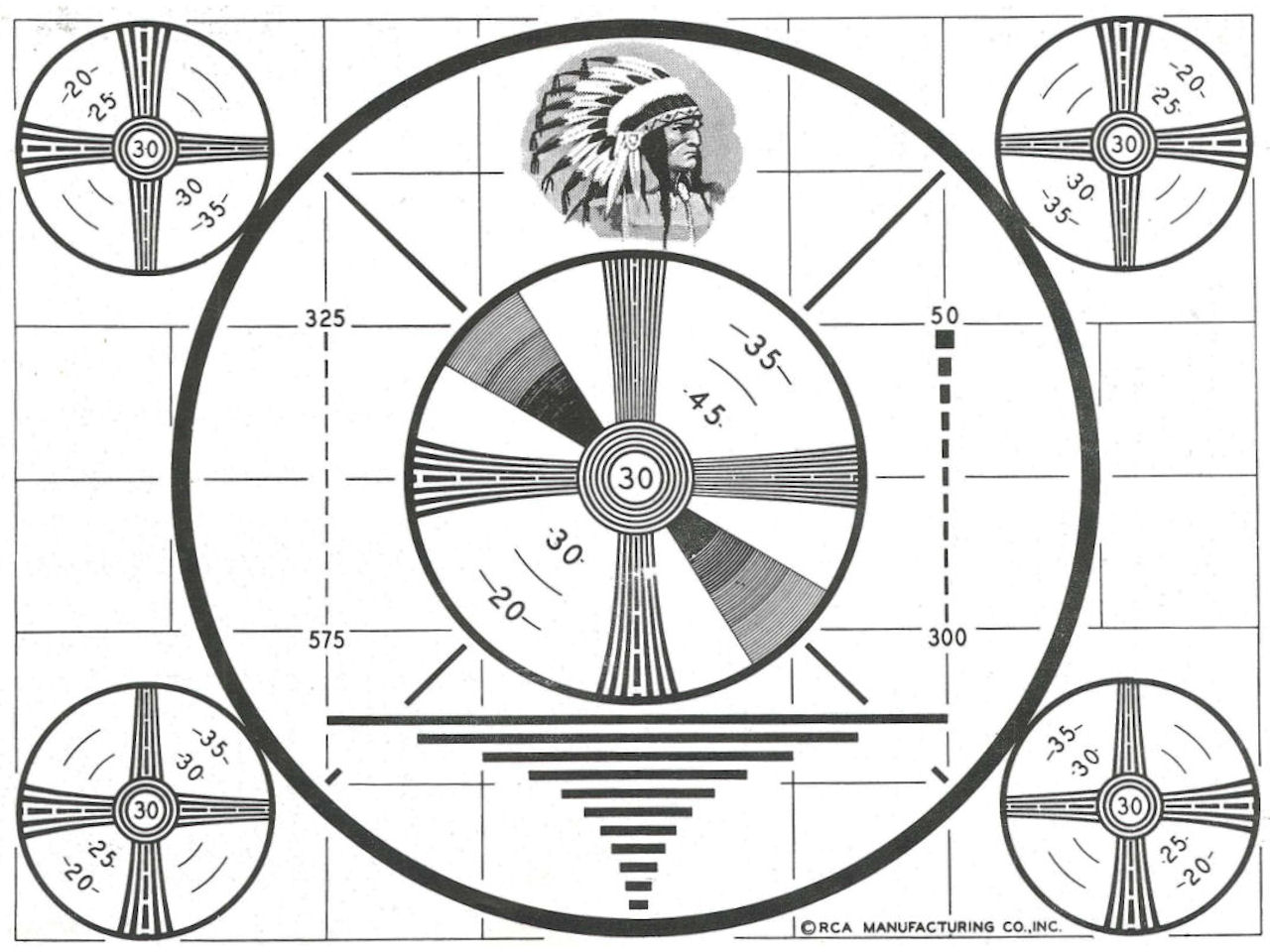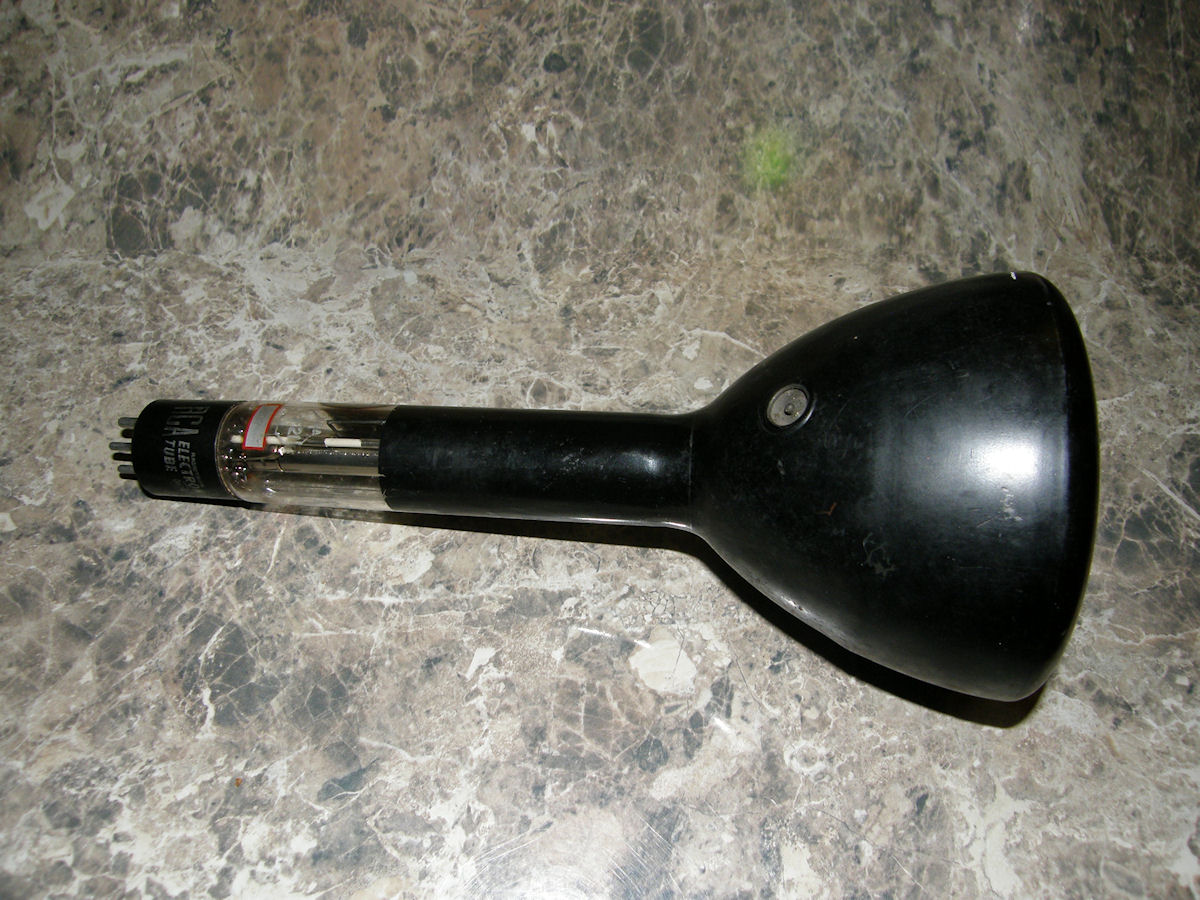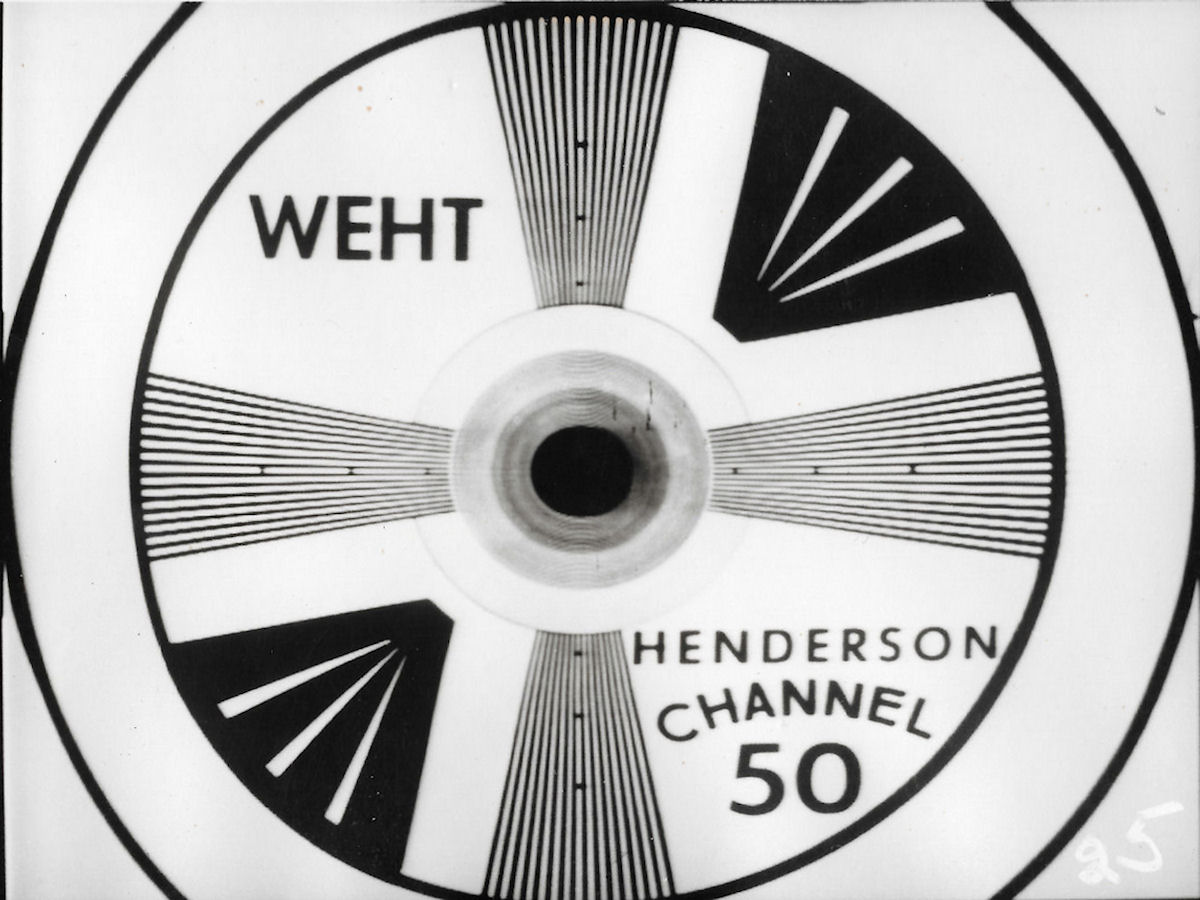 A camera that uses a 2F21 monoscope tube produces the classic
Indian Chief pattern. A 1699 contains a customer specific test pattern.
This is how luck works. Suddenly, I find myself in possession of a pair of authentic RCA monoscope tubes. The 2F21 with the famous Indian Chief test pattern and the 1699 station ID card from WEHT, TV channel 50 in Henderson, Indiana, 1953. Having two tubes doubles the chances of having a good one. This is a raw project. Expect no major progress on this in the near future. Just know that it is in the queue with a dozen other gnarly projects.
I am thinking of testing these in manner very similar to how I tested the 5FPn CRTs in a previous project. It all hinges on developing an appropriate video preamplifier for recovering the output signal. This is the exact same problem I am currently solving on the Tiny Ike iconscope tube camera. Both tubes output a similar, extremely weak, video signal that needs to be boosted up to three quarters of a volt and equalized properly for frequency and phase flatness.
This is an active project. Check back occasionally for updates.
---
REFERENCES:
1. PDF file; 1946 [RCA 2F21 ] TV Monoscope tube datasheet.
2. PDF file; Original [RCA TK-1B TV Monoscope ] Operator and Service Manual. Formerly owned by Mr. Bob Wilson of Industry Service Laboratories, September 4, 1952. No transistors. No integrated circuits. Not even a common household flux capacitor. Old school!
---
[HOME] [ELECTRONICS PROJECTS]
---
Created: August 28, 2016 Last updated: September 3, 2016