LabGuy's World: 1978 Panasonic WV-3700 Single Tube Portable Color Camera
---
New! 02.02.27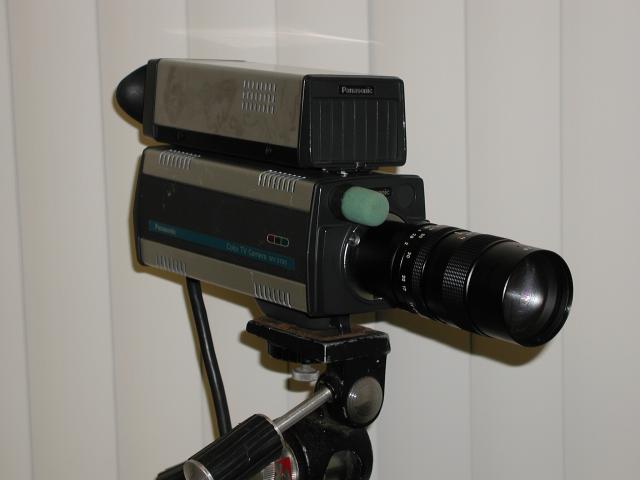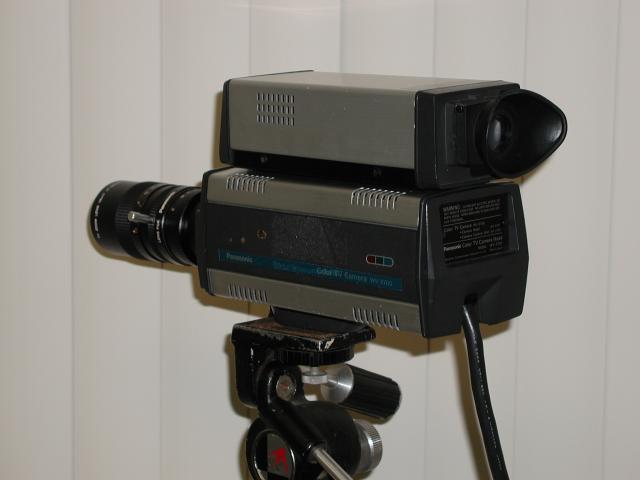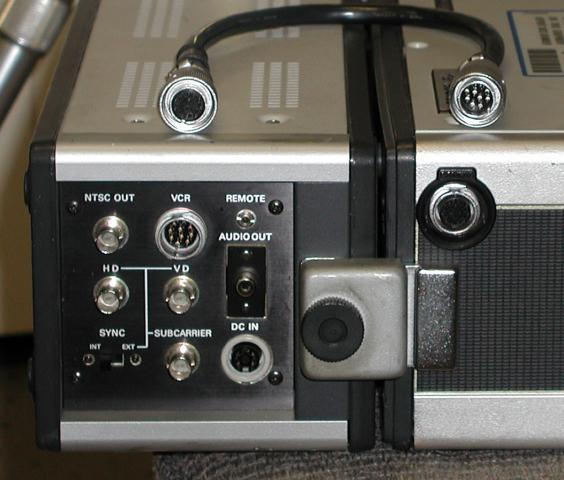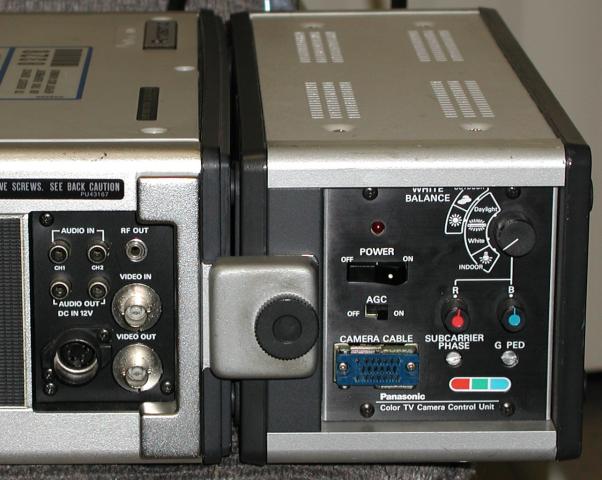 1978 Panasonic WV-3700 Single Tube Portable Color Camera
.
Vintage: 1978! It says so on the bottom of the viewfinder! It is designed to be the matching color camera for the Panasonic NV-9400 Umatic portapack VCR. The (separate) camera control unit (CCU) is intended to clamp right to the bottom of the portable VCR. The camera head plugs into the control unit which then plugs into the VTR. The last two photos show the CCU strapped to the bottom edge of the NV-9400 Umatic-S VCR. The camera head has a detachable pistol grip, not shown, for hand held use. All operator adjustable controls are located on the CCU. Adjustments are provided for color temperature, automatic gain control and green pedestal (black level).
The camera uses a 1 inch, striped target, color vidicon tube. The operator views live or tape playback video in a 1-1/2 inch CRT viewfinder on top of the camera. The magnifier lens can be flipped, out of the way, for direct viewing if desired. The lens is an f 2, 17 to 102 mm variable zoom. This outfit is not very light by today's standards! In its time, it was considered very compact for the quality it could produce. The camera head and the CCU each weigh in at eight and a half pounds! The NV-9400 VCR weighs another twenty four pounds without the battery and the tape. This meant that a mobile videographer was carrying a total weight in excess of forty pounds! ! !
Operational condition: Functional, needs adjustment. Stay Tuned for more info as it becomes available!
Needed: Service and or operators' manuals for this camera.
---
[HOME]......[MUSEUM OF EXTINCT VIDEO CAMERAS]
---
Last updated: January 06, 2005