LabGuy's World: 1976 Panasonic WV-2310A Two Tube Portable Color Camera
---
New! 02.06.05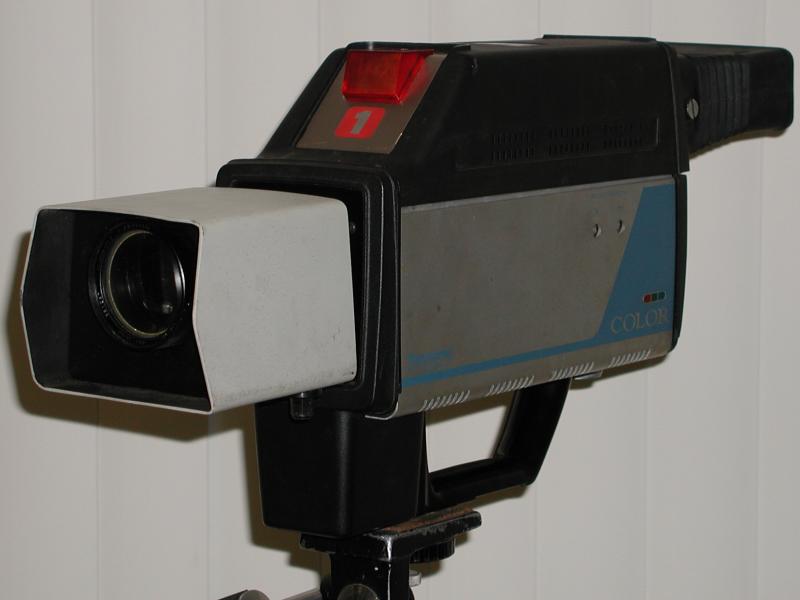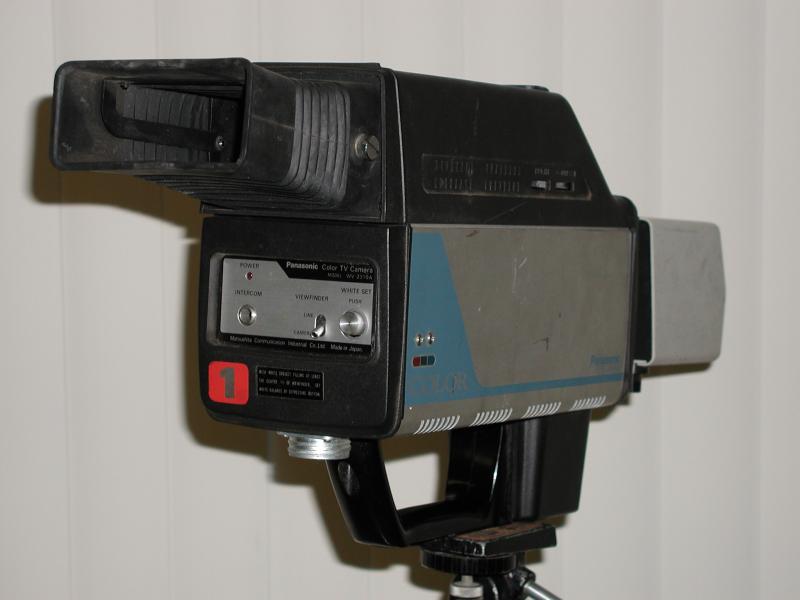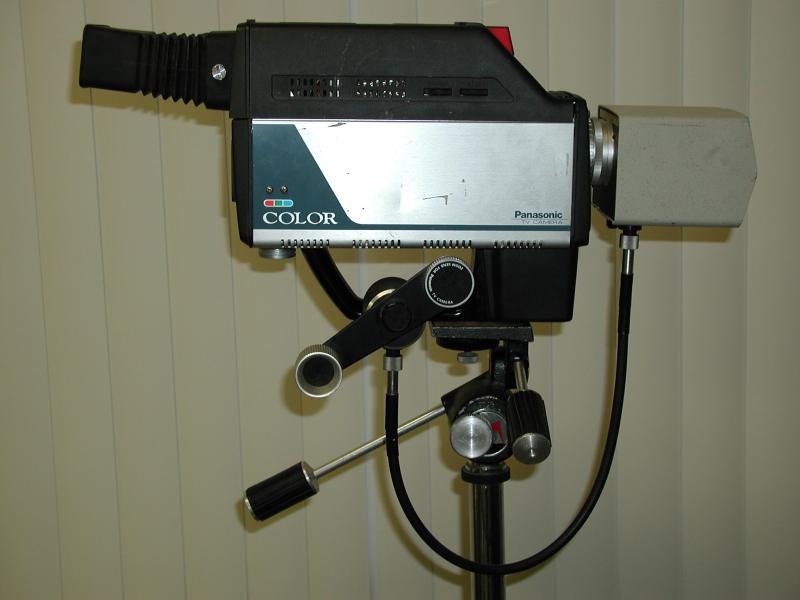 1976 Panasonic WV-2310A Two Tube Portable Color Camera (head only)
.
Vintage: 1976? This is a nice looking two tube color camera from the mid 70s. I clearly recall seeing this one described in the industry magazines of that era. Sadly, I have only the camera head. To be complete and operational will require locating the multi pin cable and matching camera control unit / power supply.
The lens is a cable actuated, f 2.5, 11 mm to 110 mm, 10:1 zoom. The lens was controlled through two flexible drive cables with hand cranks which would have been mounted to the handles of a camera dolly. In the third photo, we see one flexy cable and hand controller attached to the base of the camera and to the lens. This hand control operates the zoom portion of the lens, going from wide angle (11 mm) to full zoom (110 mm ) in one and one half turns of the handle. A second hand control was used to operate the focus element of the lens. Unfortunately, this second handle and cable did not come with this particular unit.
The viewfinder is a 3 inch monochrome (B/W) CRT with a really cool flexible rubber viewing hood. The viewfinder brightness and contrast controls protrude from the operator's right side of the camera for easy access. On the left side are two screw driver accessible adjustments used to register the images from the two vidicon tubes. The handle on the bottom of the camera is permanently attached and, in fact, house one of the two 2/3" vidicon tubes. One tube is used to pick up the luminance (B/W) portion of the signal and the second tube dissects the colors of the scene through the use of a special striped filter.
There is a 1/4" phone jack on the back of the camera for the operator's intercom headset to plug into. There is also a switch for selecting either camera video or return video display on the viewfinder screen. Last, but not least is a push button for semi-automatic white balance of the camera. At the front of the camera, directly above the lens, is a large red tally light used to inform "the talent" of which camera to look at (Or not, as the case may be!)
Wanted: The second hand crank and flexy drive cable for the focus portion of the lens.
Needed: Service and or operators' manuals for this camera.
---
[HOME]......[MUSEUM OF EXTINCT VIDEO CAMERAS]
---
Last updated: January 06, 2005