LabGuy's World: 1975 JVC TK-210 B/W Studio Camera
---
New Addition 010316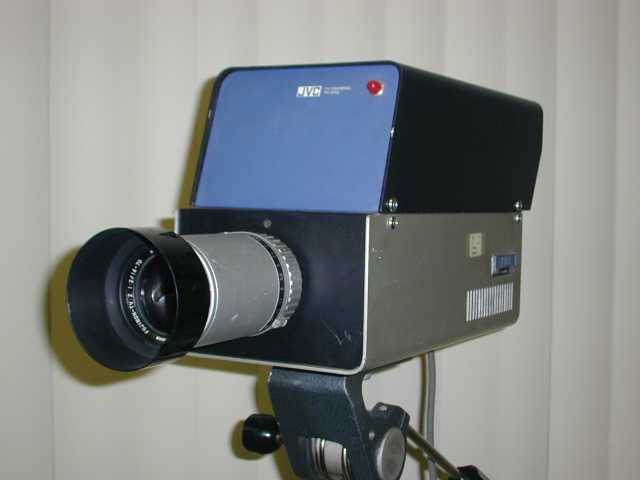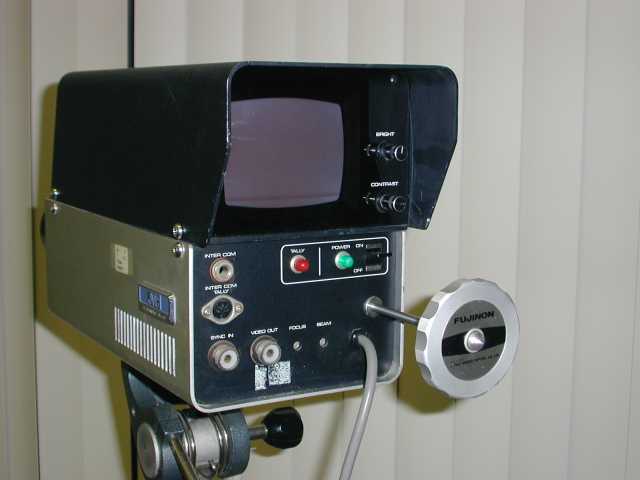 1975 JVC TK-210 B/W Studio Camera
.
Sweet! That's the only way to describe this gem. Fully functional, too.
This is the ultimate small studio camera of the mid to late 1970's. Pretty much full automatic level controls left the operator with only pointing, zooming and focusing to do his job. It uses a 2/3" vidicon tube preceded by a Fujinon 14 to 70mm f 2 "push & turn rod" control. To zoom in, the operator pushes the rod forward. To zoom out, pull the rod back. To focus just turn the knob left and right as necessary.
Simple to operate! It has only one switch ~ On/Off. Only two normal operator controls (knobs), other than that for the lens; Viewfinder contrast and brightness. Two screwdriver accessable adjustments are for vidicon beam and focus set. Four jacks for Intercom / Tally / Sync In / Video Out. Two indicator lights; Power & Tally.
HIGHLY DESIRED: Service manual, operator's manual. Anyone know the pin-outs for the DIN jack and the details of intercom headset tech spec's?
---
[HOME]......[MUSEUM OF EXTINCT VIDEO CAMERAS]
---
Last updated: January 06, 2005