LabGuy's World: 1976 JVC GS-2500 Small Studio Vidicon Camera
---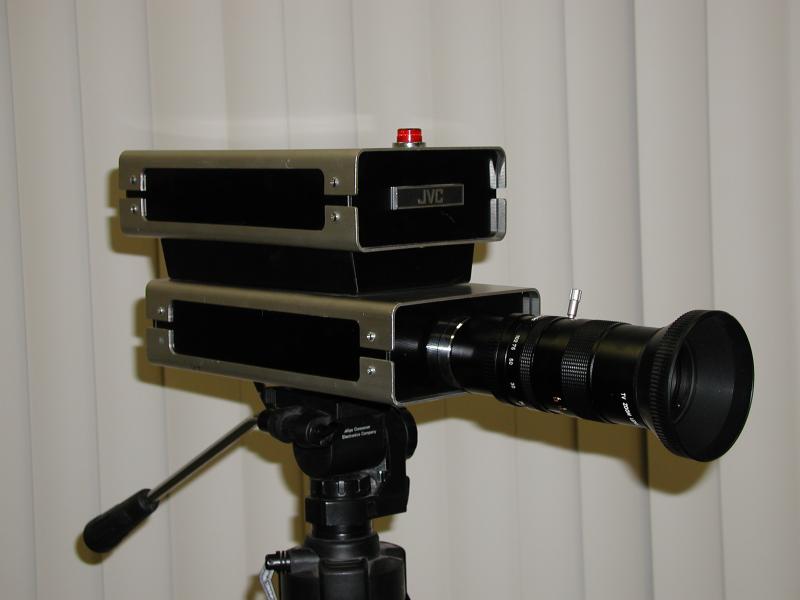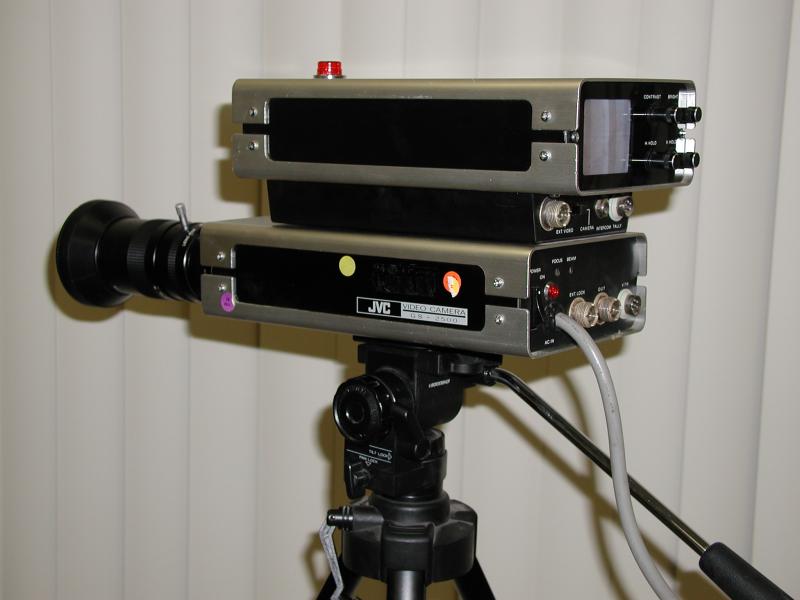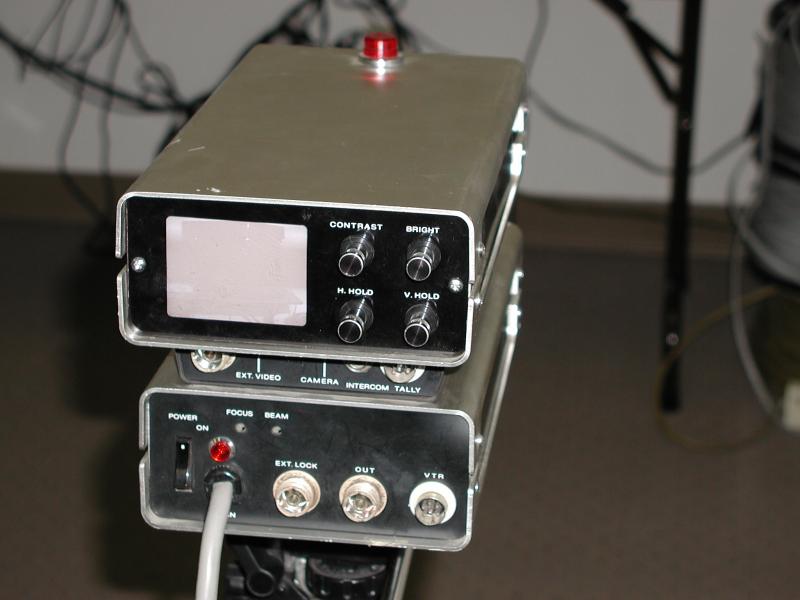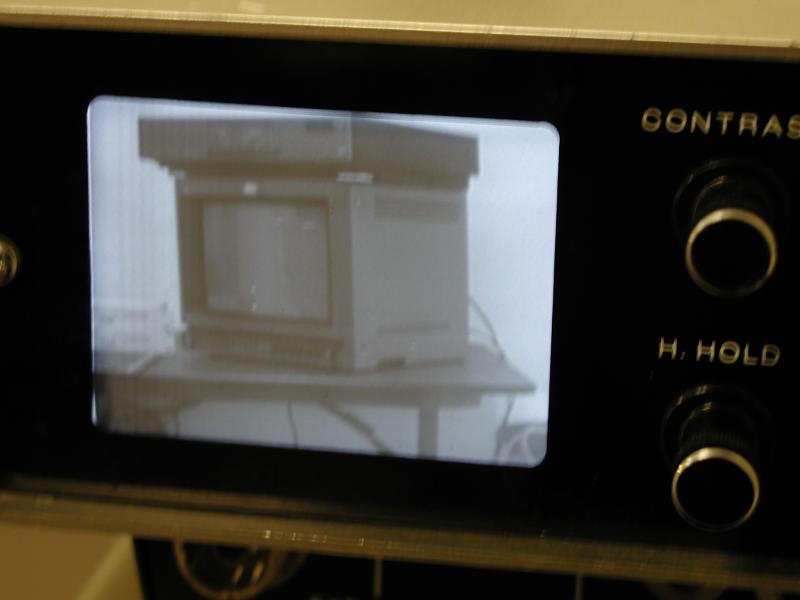 1976 JVC GS-2500 Small Studio Vidicon Camera

.
Ever since I was just a small Lab Boy, I wanted this camera. It had that Jetsons styling that appeals to us tech types! This model captures the essence of mid 70s styling very well. It was also a very high quality camera. Even after 28 years of storage, this one fired right up and made pictures! The GS-2500 is the studio upgrade version of the GS-1500 high resolution vidicon camera. Compact for its era, it is actually very bulky and awkward to handle. Lenses were optional, so I placed one of my larger zoom lenses (f 2, 17 - 102 mm) on the camera for the photos. This made for quite a heavy package, probably weighing in at over 15 pounds. I was truly surprised to find this camera is much larger and heavier than you would guess from the photos. There is no doubt that this camera was built to be handled daily and still give long service life.
In regards to cabling this camera for studio use, it appears that there could be up to six cords attached to the camera. Awkward to say the least! There is AC power, video output, sync input, viewfinder video return, intercom headset and intercom/tally cable! I guess the weight of all these wires would counter balance the weight of a good zoom lens? This should give you a reasonable idea as to why professional studio cameras always had a single cable that could be as fat as a fire hose!
Quoting from the Catalog Entry, The GS-1500 is a high resolution (550 lines) compact camera using a 2/3" separate mesh vidicon. Connect an external sync signal to either the External Lock or VTR terminal and the camera automatically switches from internal to external sync. The GS-2500 uses the GS-1500 as the basic building block for this easy to operate studio camera. A 3-1/2" viewfinder / monitor has been added with intercom and tally provided for multiple camera operation. Dimensions: 6-3/4"(H) x 5-3/4"(W) x 11-3/4"(D). Weight 11.2 lbs.
.
WANTED: Service manual for this camera.
---
[HOME]......[MUSEUM OF EXTINCT VIDEO CAMERAS]
---
Last updated: January 06, 2005