LabGuy's World: 1976 JVC GC-4800U Two Tube Color Video Camera
---
New Addition! 01.01.06
New Photos! 01.04.01
More New Photos! 03.03.02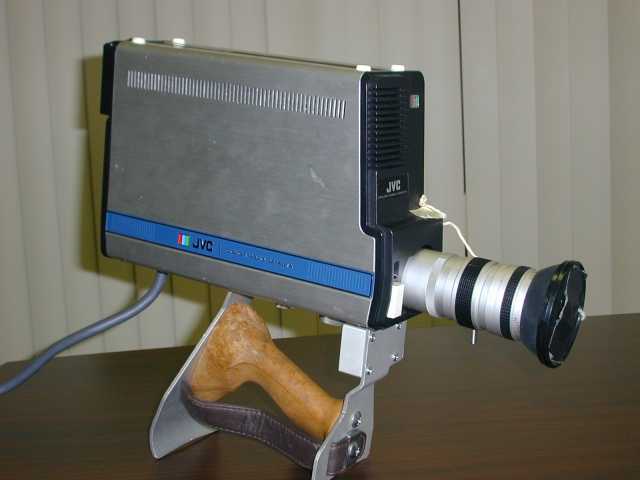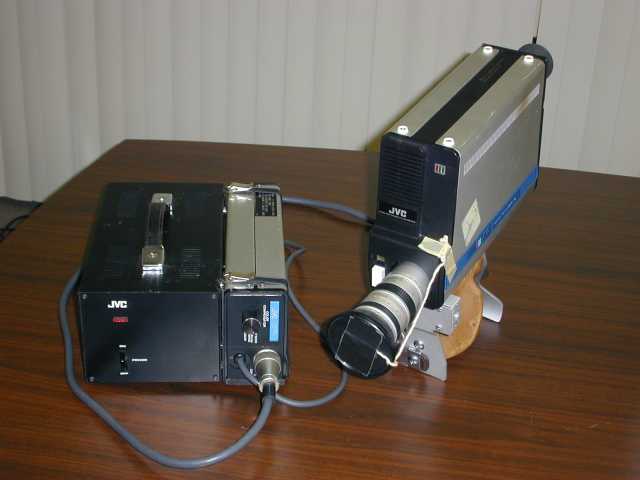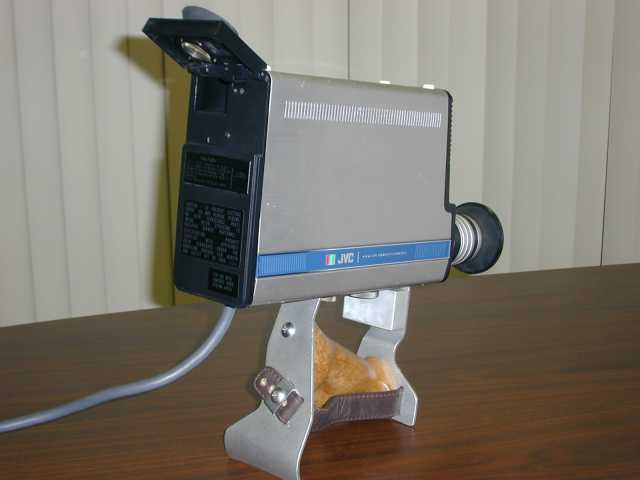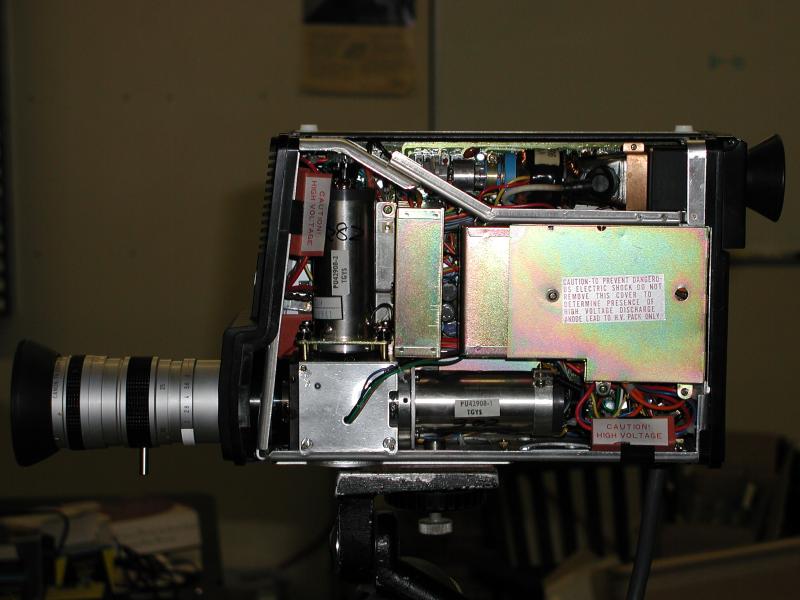 1976 JVC GC-4800U Two Tube Color Video Camera
.
This is the color camera that goes with the PV-4800U color 1/2" EIAJ portapack VTR. This camera uses two vidicon tubes. Refer to the final photo. One, in the normal horizontal orientation, and was used as the color dissector. The second tube is oriented at 90 degrees to the color tube, for luma. Light, from the scene, was separated and fed to the to tubes through a beam splitter prism. The luma tube views the scene directly and the color dissector tube views the scene through a a complex 4 color (clear/cyan/magenta/blue) vertical stripe filter. These color video components are separated by bandpass filters and then matrixed with the luma signal prior to encoding to composite video in the separate CCU pack.
The GC-4800 contains a built in 1-1/2" viewfinder. The tiny screen has an analog moving horizontal bar display overlaid onto the image to indicate proper iris setting. When paused, the bar crosses the entire width of the image, when tape was rolling the bar shortens and is moved to the left side of the display. Pretty high tech and just about the limits of the technology at the time!
The entire color camera ensemble is shown in the center photo. This includes the GA-20U Color Camera Adapter and the CC-4800U Camera Control Unit.
---
[HOME]......[MUSEUM OF EXTINCT VIDEO CAMERAS]
---
Last updated: January 06, 2005