LabGuy's World: 1978 JVC GC-3300U Two Tube Color Video Camera
---
New Addition! 03.07.10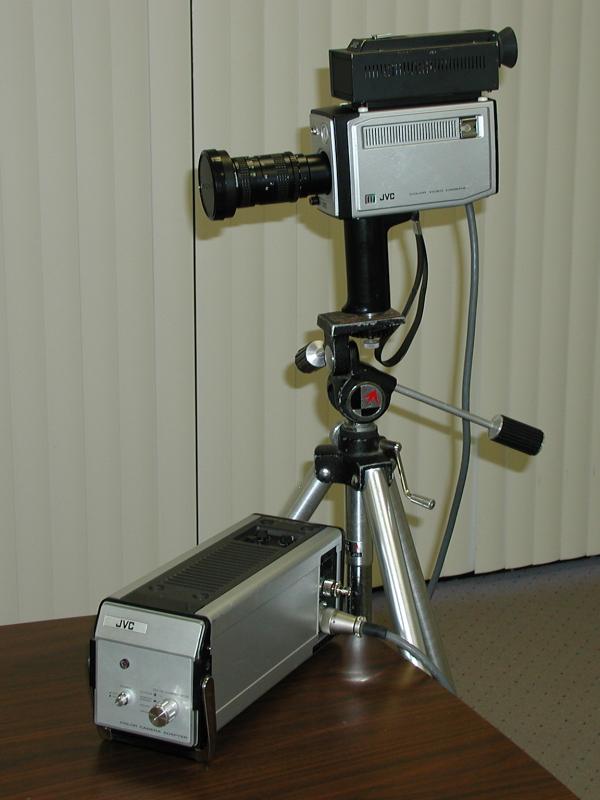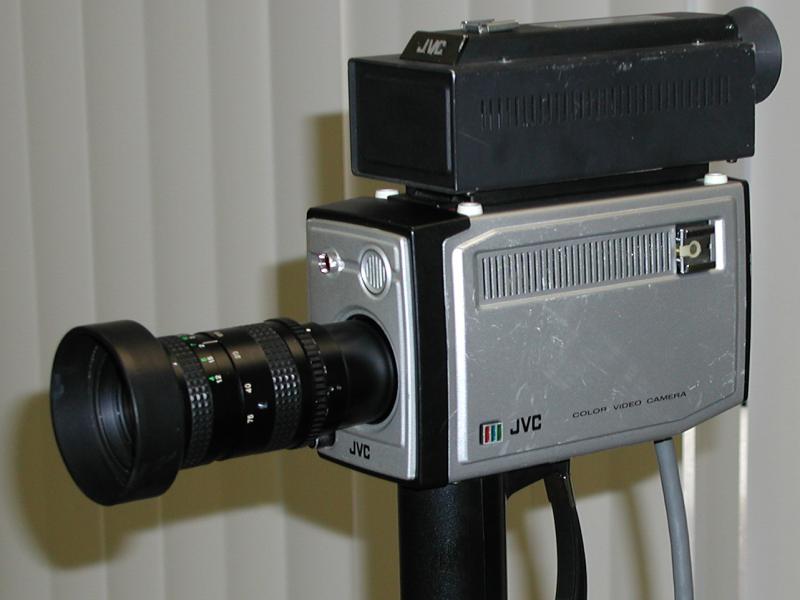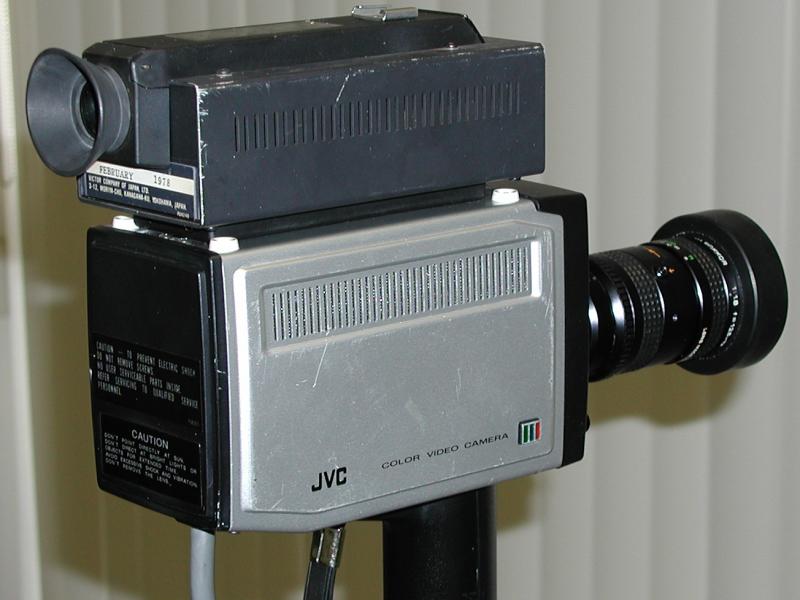 1978 JVC GC-3300U Two Tube Color Video Camera
.
This color camera is a contemporary of the GC-4800U color camera, discussed in a previous exhibit. The following is the description from the service manual:
Compact, light weight and easy to operate, the GC-3300U/AU permits recording of crisp, clear color pictures and excellent sound when used in combination with the JVC COLOR Video Cassette Recorders. A simple switching of the color compensator switch assures optimum color all the time. Manual fine adjustment is provided to suit any existing lighting condition or to reproduce subtle color tones more precisely. The optical viewfinder (not shown here) is detachable. The aperture indicator built into the viewfinder allows correct aperture control while determining the composition. The built in high sensitivity condenser microphone picks up the sound from the scene being shot. The vidicon tubes used are regular 17 mm (2/3") electrostatic focus / electromagnetic deflection type, allowing easy maintenance and low servicing costs. The distance between the camera head and the adapter can be increased up to 20 meters (64') using two optional VC-221 10 meter extension cables. The picture being recorded can be monitored on the CRT screen of the VF-3000U electronic viewfinder (shown here) when mounted on the GC-3300U/AU camera head in place of the optical viewfinder. The optical viewfinder has an exposure meter indicator built in. The electronic viewfinder indicates exposure with a narrow white bar, inserted in the video, on the left side of the screen.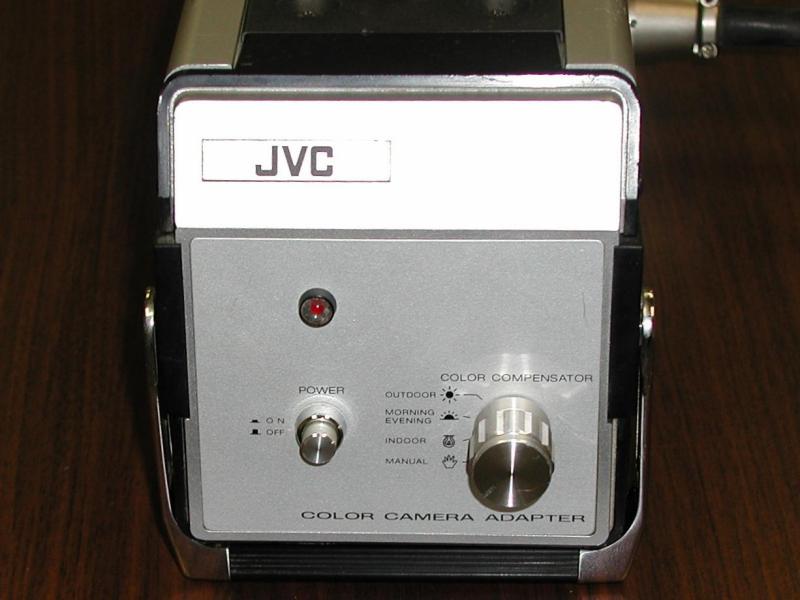 1978: JVC GC-3300U Color Camera Control Unit & AC Power Supply
.
The GC-3300U is AC powered only. The DC powered model is called the GC-3350U and has a CCU that resembles (exactly?) the one for the GC-4800U. Shown in the two photos above is the AC power pack / Camera Control Unit. The front panel contains the preset color temperature switch. The top recessed controls are for manual color temperature and black level setting. And finally, the connector bay is located on the right side near the rear of the unit. No provision is provided for external sync. This is a one camera shoot / stand-alone model.
This camera is operational, but just barely. It makes a picture that it is very grim. Will tune it up when I can make the time. Stay tuned!
---
[HOME]......[MUSEUM OF EXTINCT VIDEO CAMERAS]
---
Last updated: January 06, 2005