LabGuy's World: 1980 Electronika H-801 Vidicon Portapak Camera
---
New Addition! 0704
21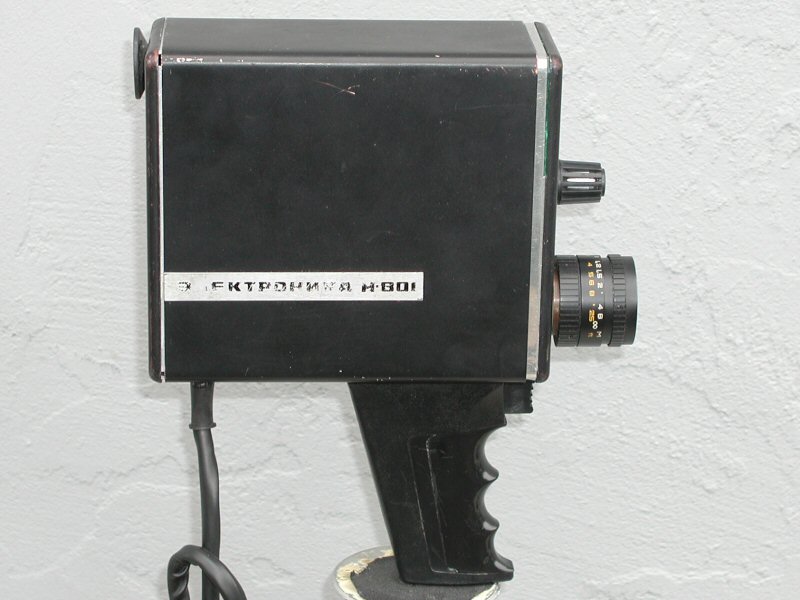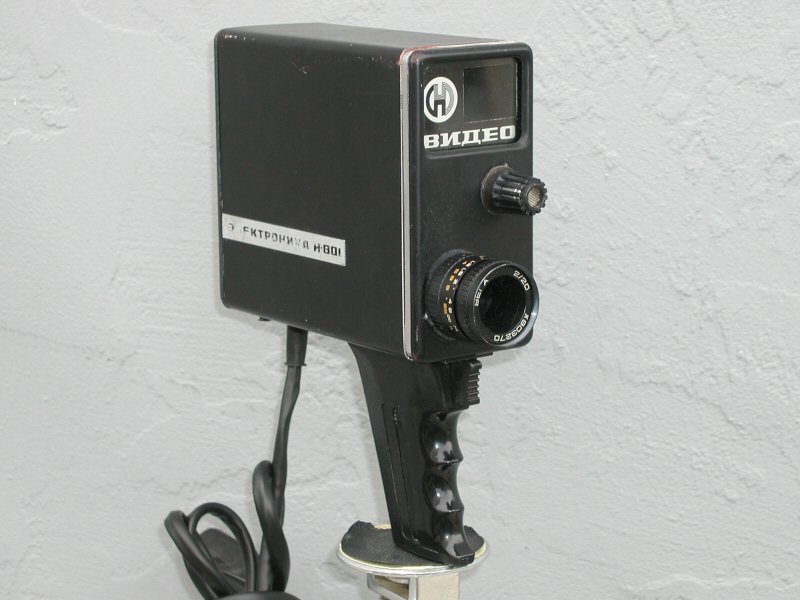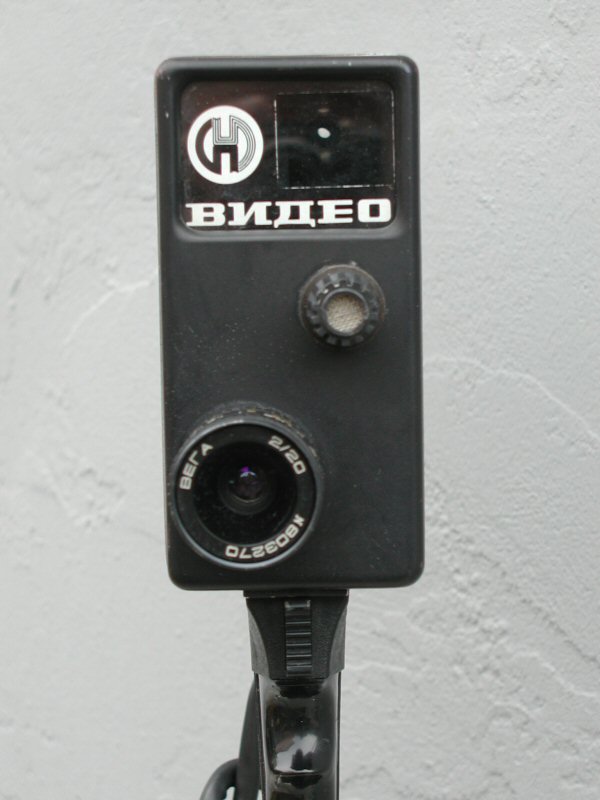 This is the third Russian / Soviet Union camera in my collection. An extremely basic unit, it lacks the electronic viewfinder found on most other hand held cameras. It more than makes up for this with a built-in, crystal controlled digital 2:1 CCIR sync generator. It does not depend on an outside source of sync. Most likely the mate to a matching VTR ensemble. Does anyone know what that VTR was?.
There is a built-in microphone as well as a hand trigger start/stop switch. The connecting cable terminates in a standard 10 pin EIAJ style plug. Pin out is EIAJ compatible. The vidicon tube is tiny, measuring a mere half inch in diameter and four inches long.

[CLICK HERE] to read the operation and service manual.

---
[HOME]......[MUSEUM OF EXTINCT VIDEO CAMERAS]
---
Last updated: April 21, 2007