LabGuy's World: 1966? Dumont Tel-Eye Hybrid Vidicon Camera
---
New! 090713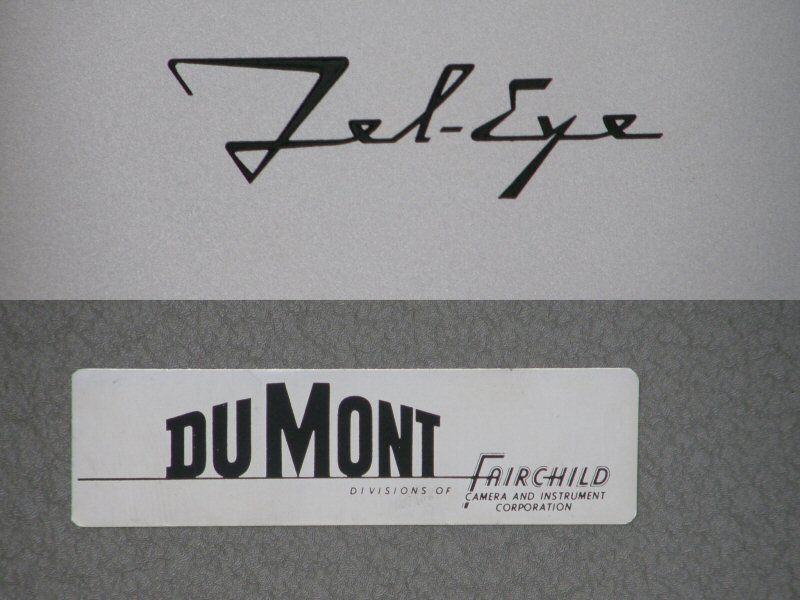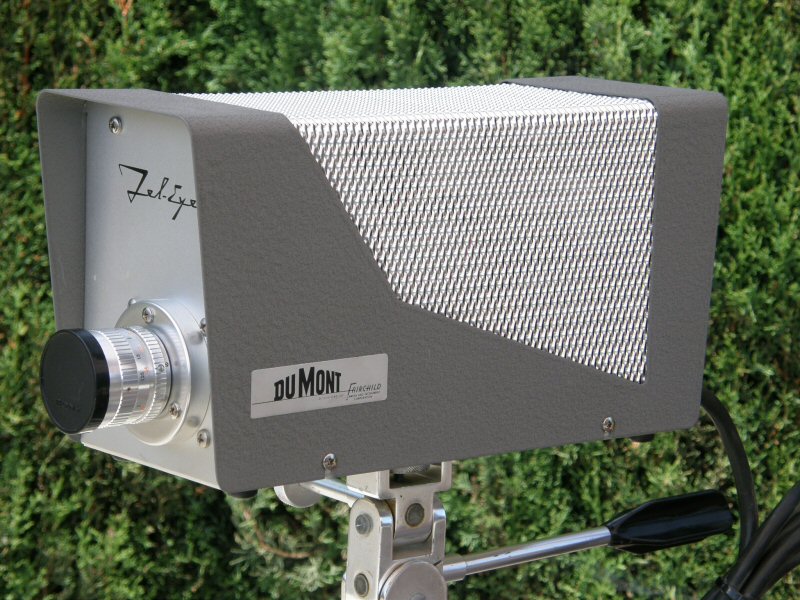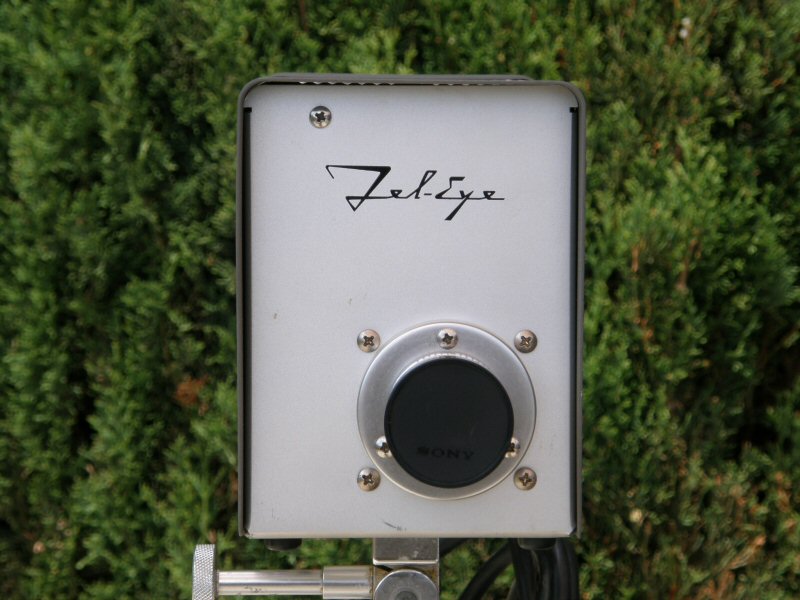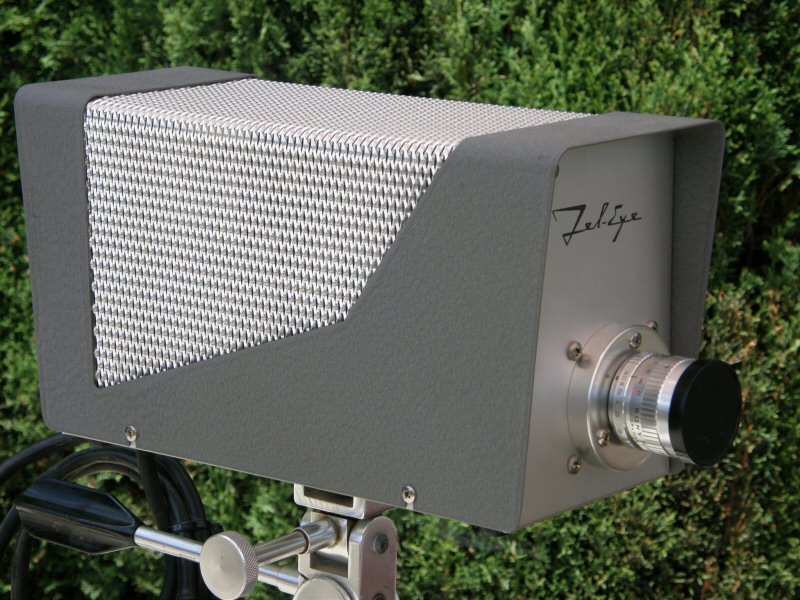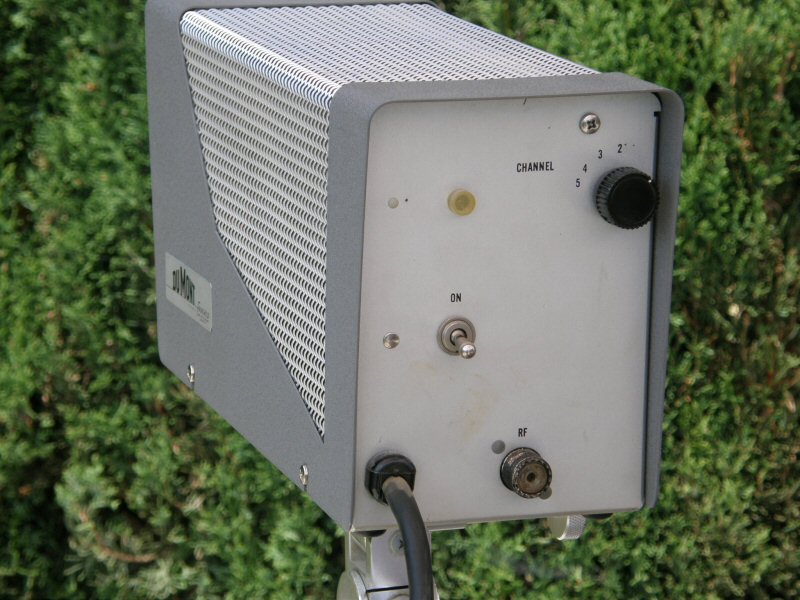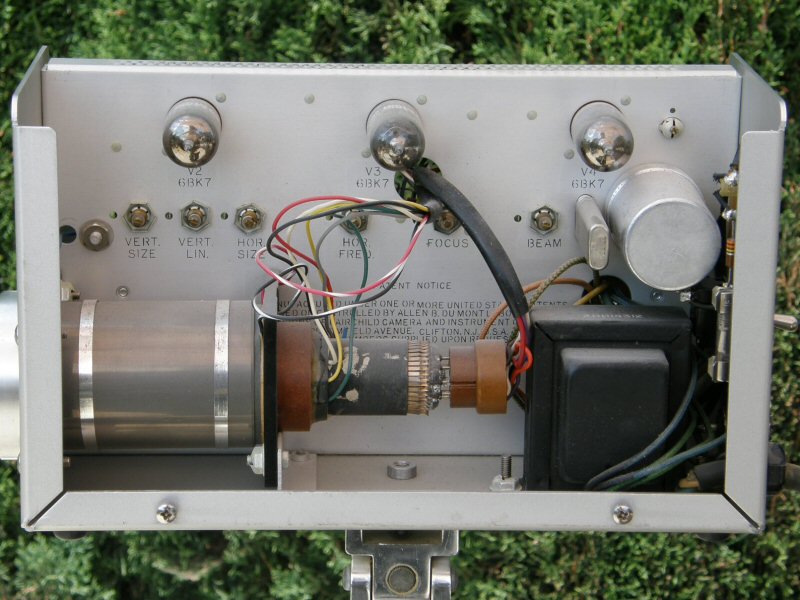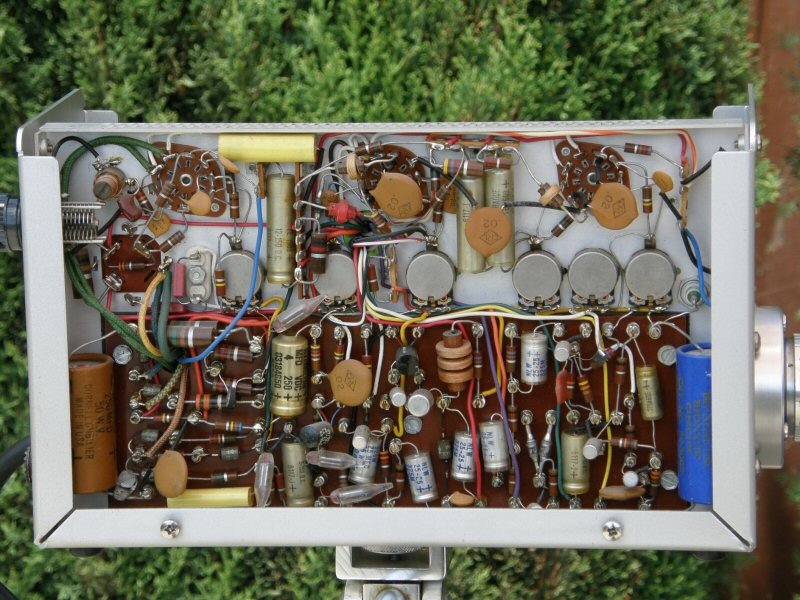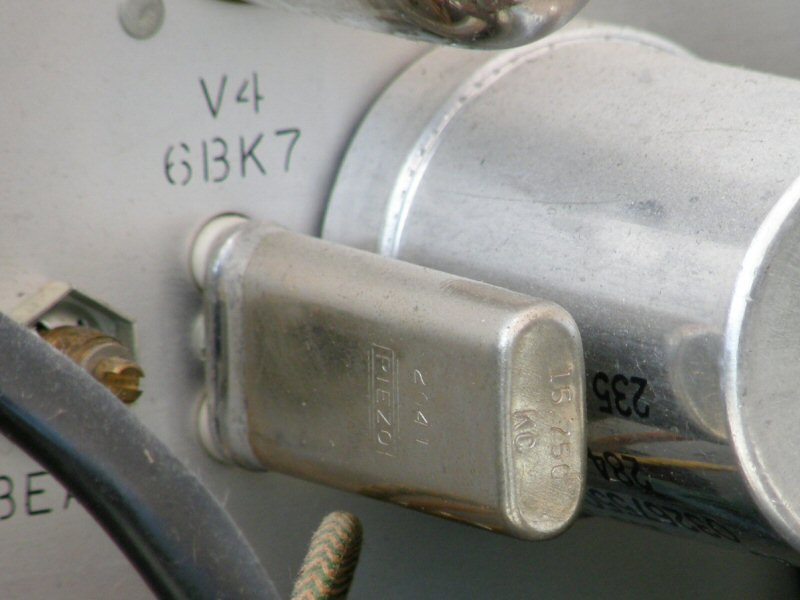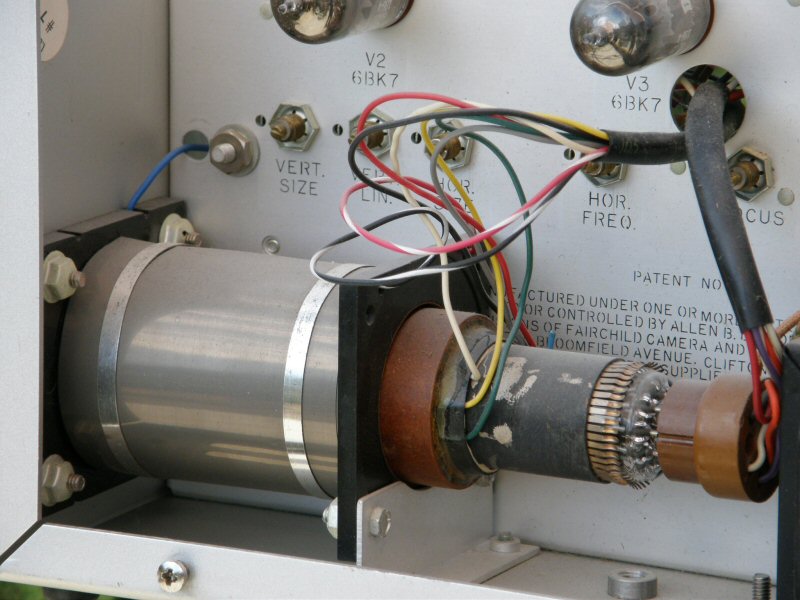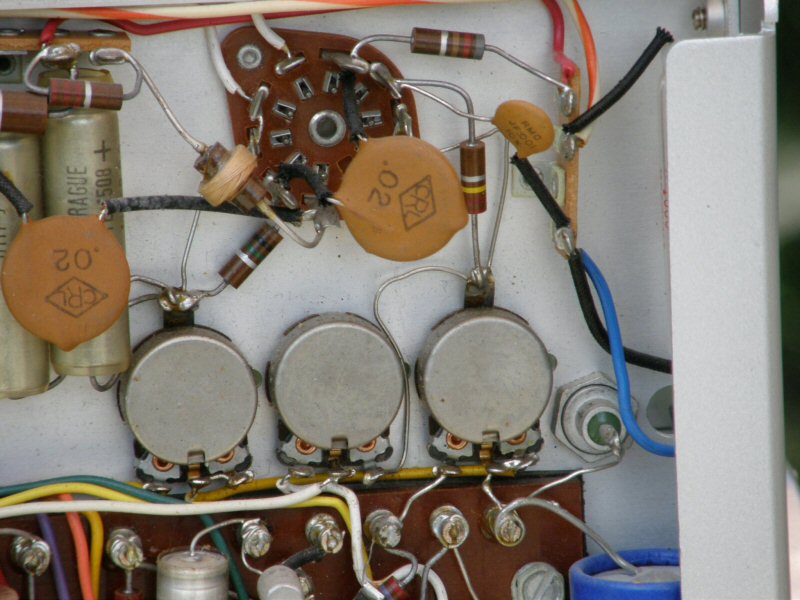 1966? Dumont Tel-Eye hybrid Vidicon Camera
Labguy, what does hybrid mean? I'm glad you asked! A hybrid design is one which uses both vacuum tubes and transistors. This was common in the early to mid 1960s as electronics made the transition to solid state devices. This trend continued well into the late 1970s. This camera is a beautiful example of this transition period. Notice there are no integrated circuits. Instead, there is a wonderful mix of vacuum tubes and discrete germanium transistors! Two of the vacuum tubes appear to be part of the video amplifier chain and the remaining one is used for the VHF oscillator / modulator output mode. This camera outputs video as an RF signal on U.S. channels 2 thru 5 or 54 MHz to 72 MHz, simple AM modulation. This signal would connect to the antenna input on a TV set of the era as gerneal purpose video monitors were rare and expensive back then.

I have very little factual information on this camera at this time. It obviously wears the Dumont brand and looks like the company was trying to enter the sureillance market. Dumont, if you recall, was the original television network in the USA before CBS and NBC dominated the market. Dumont never had the resources to compete against those broadcast giants and did not survive in that market. They did go on to manufacture a lot of broadcast and some consumer products.

The engineering is top noch, a quality product. It has a one inch vidicon tube, number unknown as I will not disassemble the unit, maintaining my attitude of "do no harm". The lens shown is not original. It is a Sony unit from the 1970s. The scanning was random interlace. The camera contains a 15,750 Hz crystal, giving the camera dead accuarate horizontal timing. The vertical sync is simply tapped from the power line 60 Hz. Since the crystal and the power line are not synchronous, the scanning is called random interlace.

I have not powered up this camera at this time. So, its oprational status remains unkown. See my previous statement about, "do noing harm". This camera is 12 inches long by 6-1/4 inches high by 4-1/2 inches wide and weighs a feathery-light 7 pounds! That is the same weight as the Sony AV-3400 hand held portapac camera! Any further information that can be contributed would be gratefully appreciated.


NEEDED: Service manual and more general information for this camera, please.
---
[HOME] [MUSEUM OF EXTINCT VIDEO CAMERAS]
---
Last updated: July 13, 2009