LabGuy's World: 1960? Dage 70B Vacuum Tube Vidicon Camera
---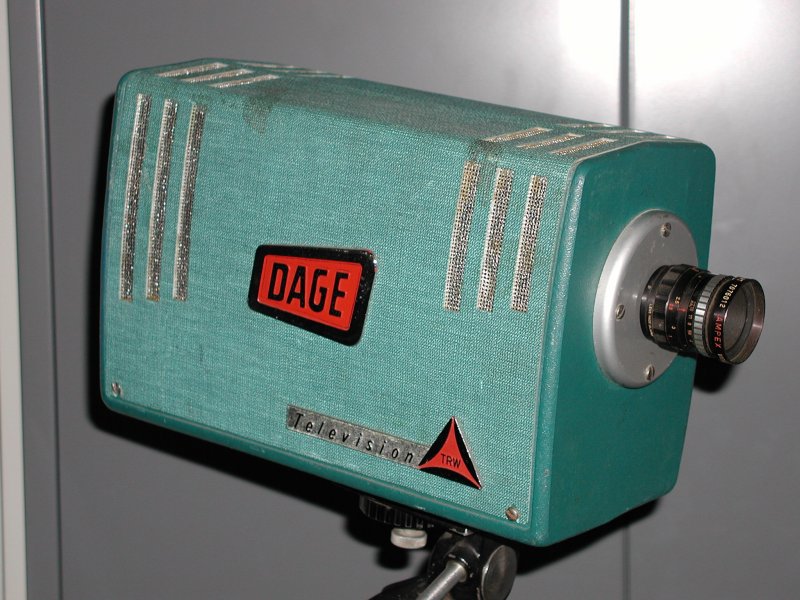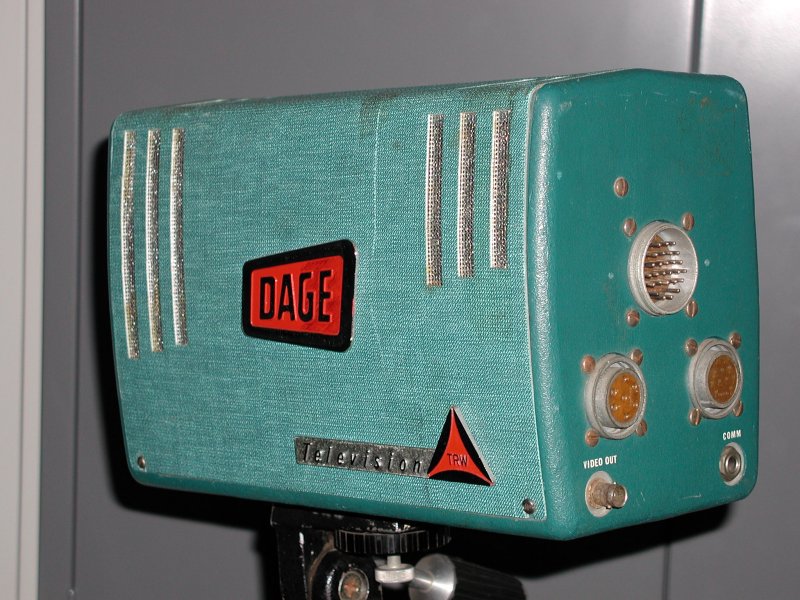 1960? Dage 70A Vacuum Tube Vidicon Camera
.
Here is an example of one of the earliest vidicon cameras to hit the open market. I'm guessing that this camera was made in 1959 or 60. This may not be correct, but it is very close. A wonderful example of the "bleeding edge" of technology in the late 1950's. Unfortunately, this is only the camera head. It is immediately apparent that it is missing the CCU and possible other accessories. It even has provision for an intercom headset. There is a solid state preamp module just beneath the vidicon. This camera is right on the transition from vacuum tubes to solid state devices.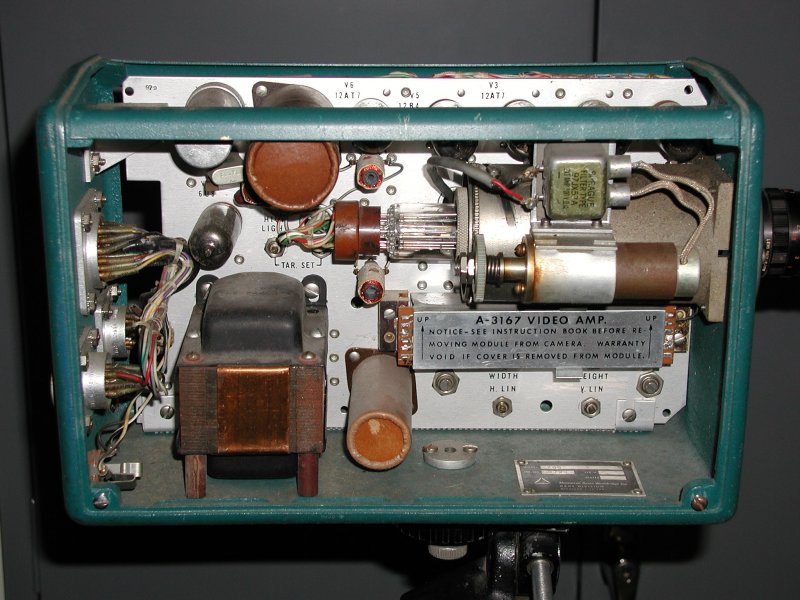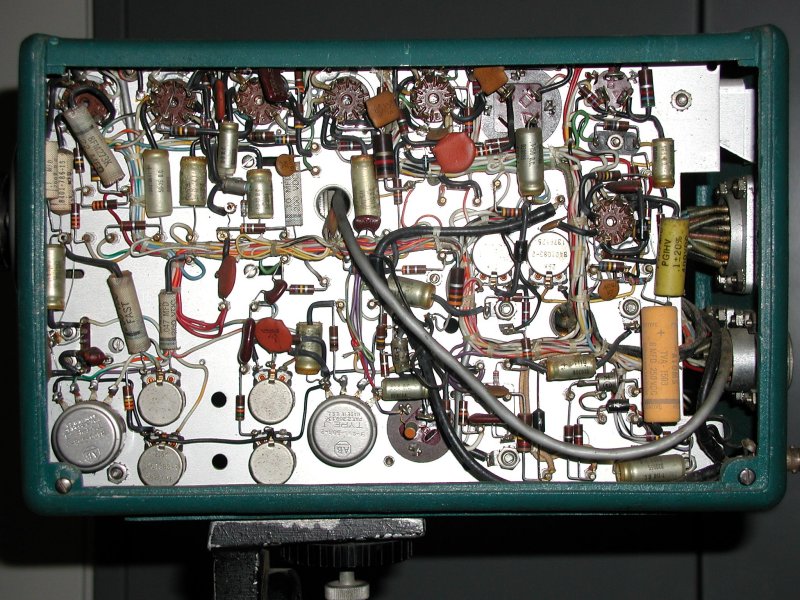 They don't make 'em like this any more!

.
This camera is all vacuum tube in design, incorporating an a [VIDICON TUBE] for image pick. Seven vacuum tubes total counting the vidicon. Complex as it looks, this camera is simpler than most "simple" integrated circuit chips today! Observe the point to point wiring beneath the chassis. Very labor intensive construction.
The RCA 6198 was the earliest vidicon tube on the market.
.
When I examined the inside of the camera I discovered rack focus of the vidicon deflection yoke. This is driven by a small DC gear motor! I traced its wires back to the rear connector. This would allow remote focus control from the CCU. The CCU which may very well have incuded a video monitor and small oscilloscope as well. Since there is no viewfinder, or provision for one, I'm assuming this camera was meant for precision remote observation. More info needed.
.
WANTED: Any literature related to this camera.
---
[HOME]......[MUSEUM OF EXTINCT VIDEO CAMERAS]
---
Last updated: January 10, 2005