LabGuy's World: 1969 Dage 320 Vacuum Tube Vidicon Turret Camera
---
New! 01.12.03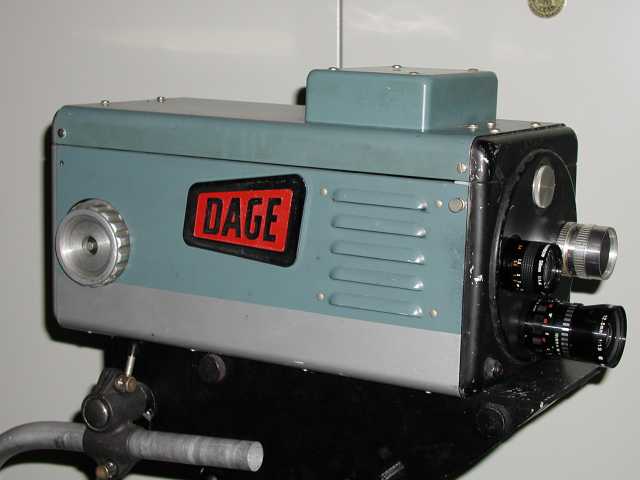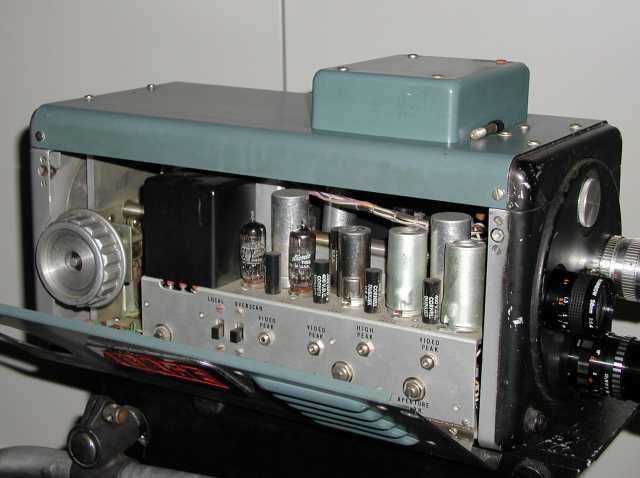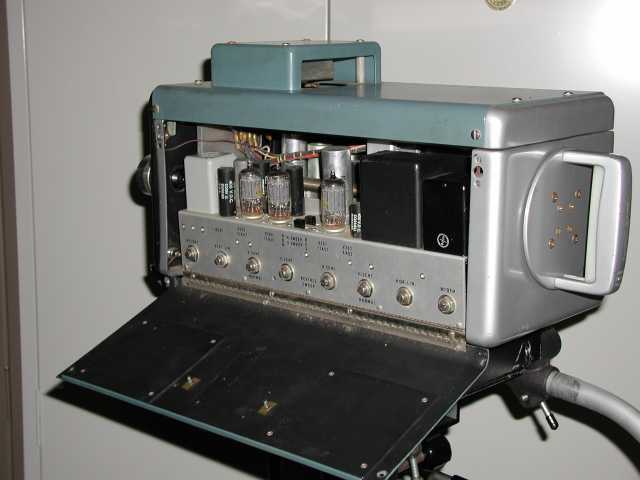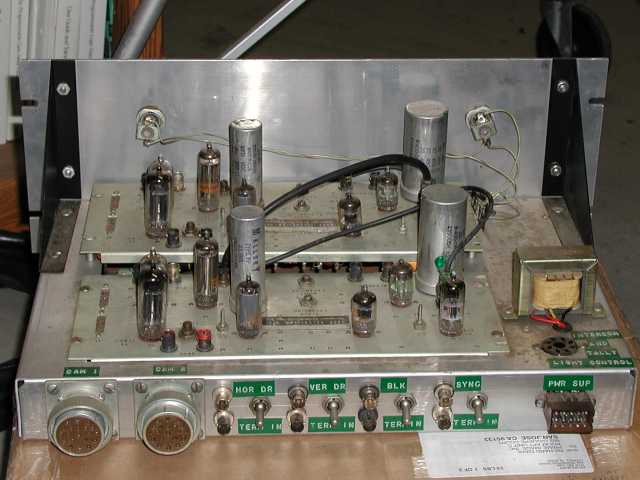 1969 Dage 320 Vacuum Tube, Vidicon, Turret Camera Camera
.
What an oldie! A Dage model 320! All vacuum tube design, one inch vidicon using mechanical "rack" focusing. Up to four C mount lenses can be accommodated on the front turret. A rear handle makes lens switching a snap. Definitely an early 1960s design, this unit requires an external sync generator as well as all of the hardware shown here! Not to mention the cables! The camera head is connected to the video processing chassis through a 20 or 30 foot long, one inch in diameter, multiconductor cable! It weighs a ton, too! The "bump" on top of the camera head actually houses a cooling fan. I believe this camera was available with a viewfinder option. Anyone know the model number of that one?
I have not tested this unit, but there appears to be no reason why it won't run. Stay tuned!
NEEDED: Service manual and more general information for this camera, please.
---
[HOME]......[MUSEUM OF EXTINCT VIDEO CAMERAS]
---
Last updated: January 06, 2005