LabGuy's World: 1955 Dage 101 Vacuum Tube Small Studio Vidicon Camera
---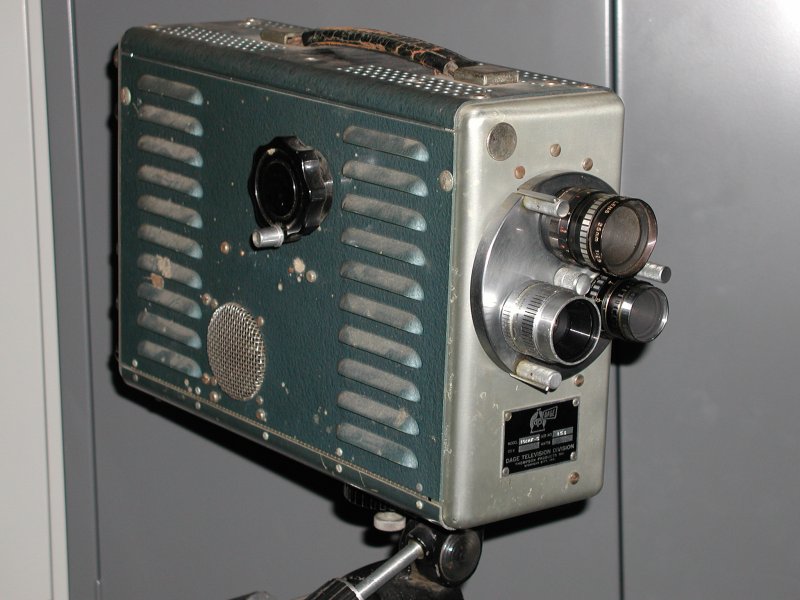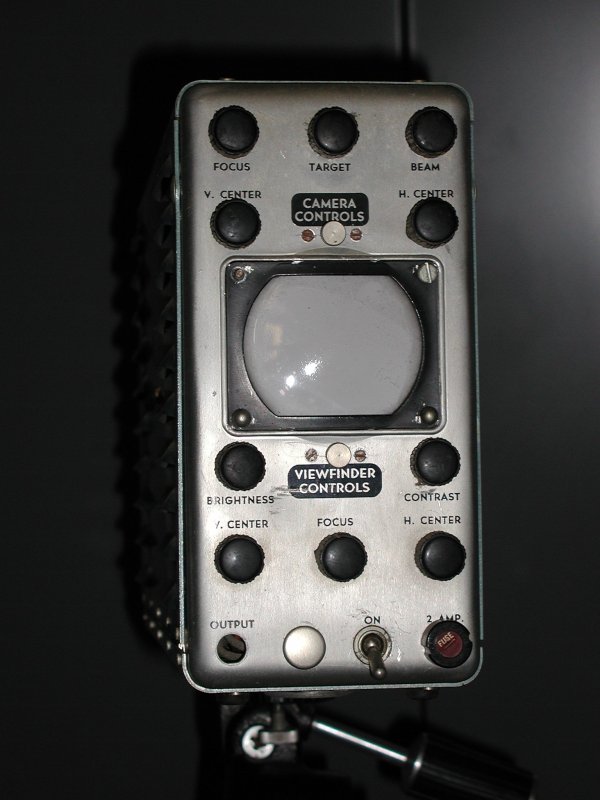 1955 Dage 101 Vacuum Tube Small Studio Vidicon Camera
.
Here is an example of one of the earliest vidicon cameras to hit the open market. I'm guessing that this model was made in 1955. This may not be correct, but it is very close. Typical three lens turret of the day. This allowed the operator to select short, medium or long lenses as required. This is before the zoom lens was developed. Focusing is accomplished by rotating the knob on the side of the camera. This "racks" the vidicon and deflection coils back and forth behind the lens. This allows for rapid focus recovery after the operator has rotated the lens turret to select another lens. On the rear of the camera, there are two sets of controls. One set operates the camera circuits and the second set operates the viewfinder video monitor.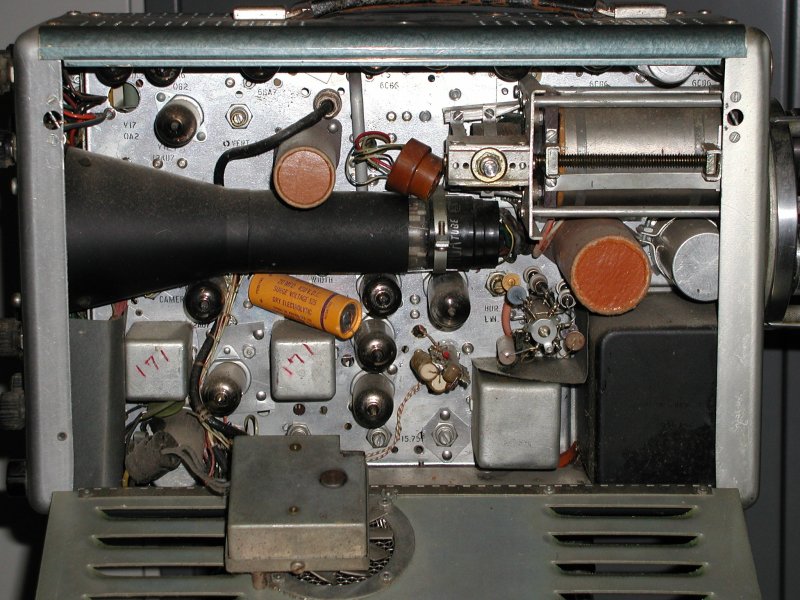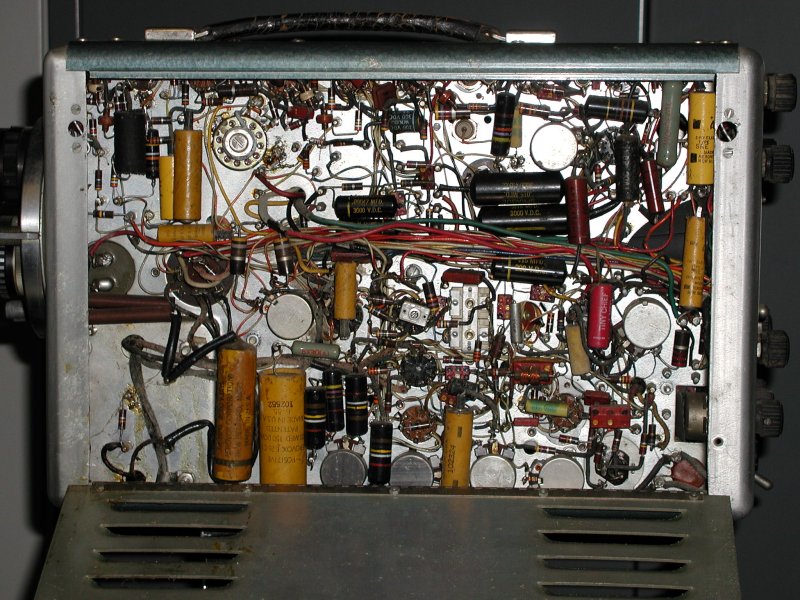 Interior view. Note the complex point to point wiring.

.
This camera is all vacuum tube in design, incorporating an RCA 6198 [VIDICON TUBE] for image pick up and a 3RP4 cathode ray tube for a viewfinder. The 3RP4 is typically found in oscilloscopes. The 6198 was the earliest vidicon tube on the market. This camera is missing the vidicon tube. This only the one part of two. There was a second chassis that looked just like the camera, and it contained the power supplies and sync generator. The two units were connected together by a fat umbilicle cable that connects on the rear under side of the camera body. This camera head weighs 23 pounds (>10 Kg) as shown. It is heavy!
.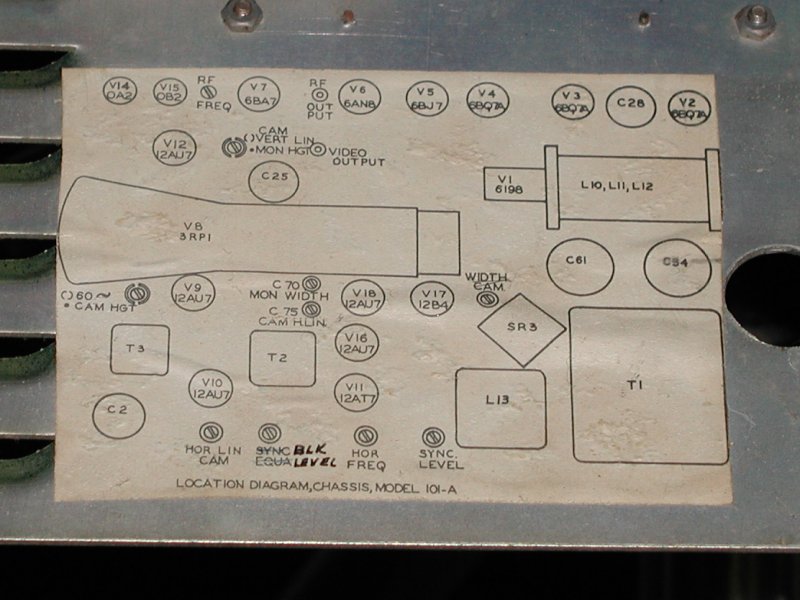 Major component placement chart.
.
This camera head functioned with a grand total of 17 vacuum tubes. That is the modern equivelant of 15 discrete transistors, plus the vidicon and CRT, for example. This small number of active components had to regulate tube bias voltages, regulate the vidicon focus coil current, drive the magnetic deflection of the vidicon, drive the electrostatic deflection of the CRT, amplify the video, and drive this video down a coax. None of these things were simple or accurate with vacuum tube technology. Tube drift was a big problem. That is what accounts for so many user adjustments.
.
WANTED: Any literature related to this camera and any accessories like another CCU and a main cable.
---
[HOME]......[MUSEUM OF EXTINCT VIDEO CAMERAS]
---
Last updated: January 06, 2005