LabGuy's World: 1972 Concord TCM-46 - Vidicon Portapack Camera
---
New Photos! 01.03.30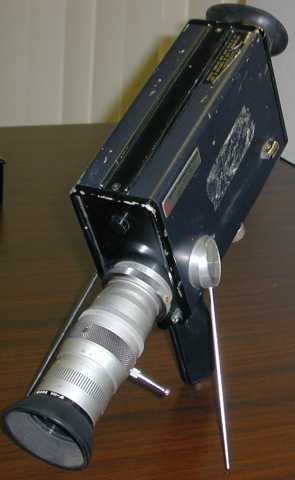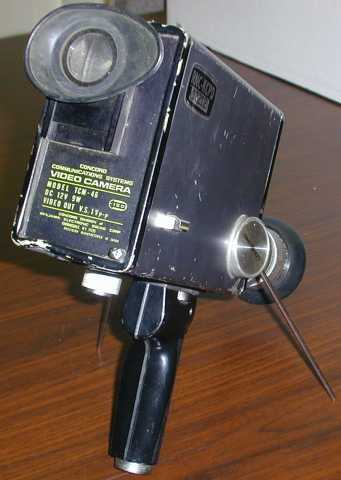 1972 Concord TCM-46 - Vidicon Portapack Camera
.
This camera, the TCM-46, has a one inch B/W electronic viewfinder and a built in microphone. The imager is a 2/3" vidicon tube. The lens is a by Canon; f 2.1, 15mm - 75mm 5:1 zoom with a Tiffen ND-4 neutral density filter. A start / stop button is built into the case and is mechanically coupled to the trigger of the pistol grip handle (not shown). It has two very clever swing down legs that, in conjunction with the pistol grip handle (not shown), form a convenient tripod stand for viewing VTR playback on the CRT. The magnifier lens slides down from over the CRT for direct viewing the small screen. I actually don't have the original pistol grip handle, but the grip from a Sony DVC-2400 mates perfectly with this camera.
This is the mate to the VTR-460 B/W 1/2" EIAJ portapack VTR. The VTR-460 is identical to the Panasonic NV-3082 VTR, however this camera is absolutely unique.
WANTED: Service and/or Operators manuals for this camera. The proper original pistol grip handle for this camera would be nice. . .
---
[HOME]......[MUSEUM OF EXTINCT VIDEO CAMERAS]
---
Last updated: January 06, 2005