LabGuy's World: 1970 Concord MTC-21 Small B/W Studio Camera
---
New Addition 010316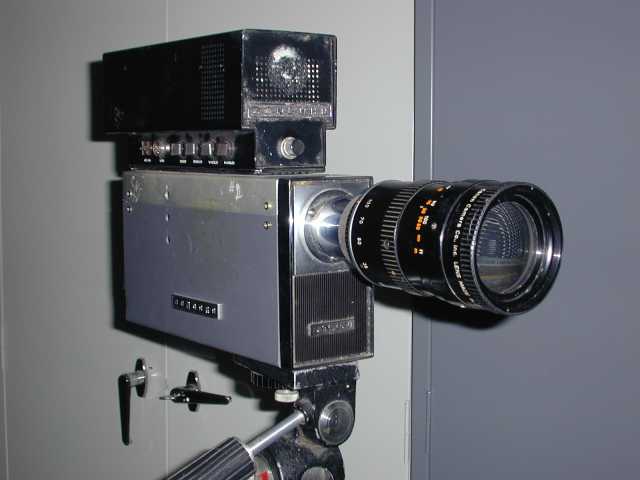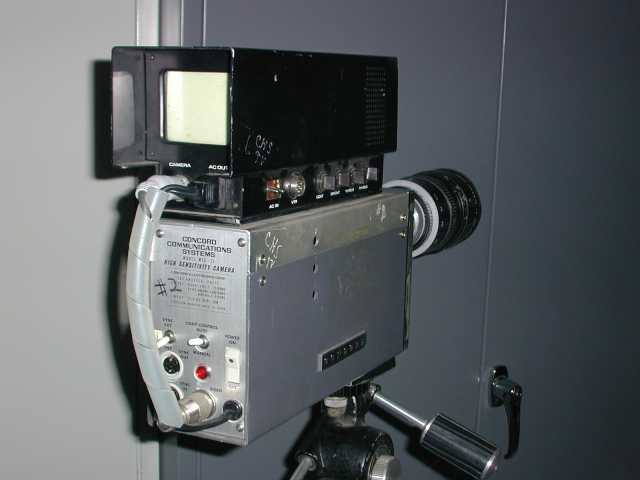 1970 Concord MTC-21 Small B/W Studio Camera
.
This is also a very small studio camera of the early to mid 1970's. Manual or automatic level controls gave the operator some options of control. It uses a 1" vidicon tube preceded here by my spare monster lens, a Fujinon 14 mm - 70 mm) f 2 zoom lens. This is the only lens I have for 1" tube cameras. This camera is actually two pieces. The actual camera and an (apparently) optional viewfinder monitor. This unit will require a lot of TLC before it is working again.
The camera portion has three switches ~ Power On & Off / ALC On & Off / Sync INT & EXT. Three screwdriver adjustments are for vidicon beam, focus and target voltage setup. Three jacks: Sync In, Sync Out & Video Output.
The viewfinder monitor has the standard four operator controls (knobs) on the viewfinder; Contrast, Brightness, H. Hold & V. Hold. A unique feature of this monitor is that the AC power for the camera is routed through it to the camera. Thus it has an AC input jack and a (switched) AC out jack for the camera. Two other jacks on the viewfinder include VTR and Camera (In). There are two switches. One for 75 ohms or Hi-Z termination of the camera video. Hi-Z would be selected if a VTR were connected and 75 ohms for stand alone operation. The other swithc is, of course, AC On & Off.
Another freaky thing about the viewfinder is that it is labeled "Concord", plain as day, on the front but, on the bottom it says it is manufactured by Javeline Electronics, model 3-VM1. Go figure!
HIGHLY DESIRED: Service manual, operator's manual. Anyone know the pin-outs for the DIN jack on this little fellow?
---
[HOME]......[MUSEUM OF EXTINCT VIDEO CAMERAS]
---
Last updated: January 06, 2005