LabGuy's World: 1967 Concord MTC-12 Vidicon Surveillance Camera
---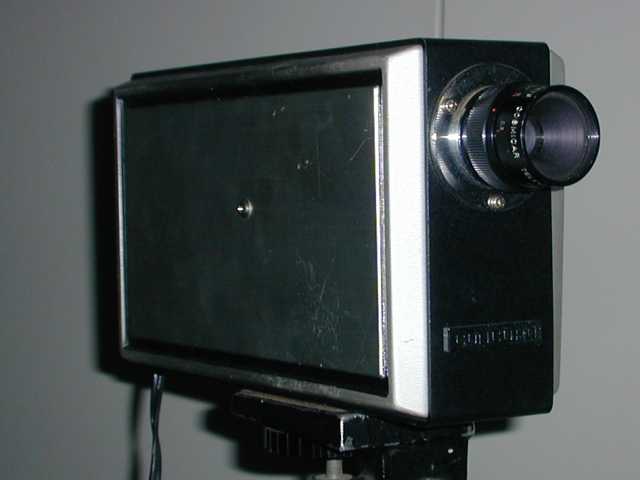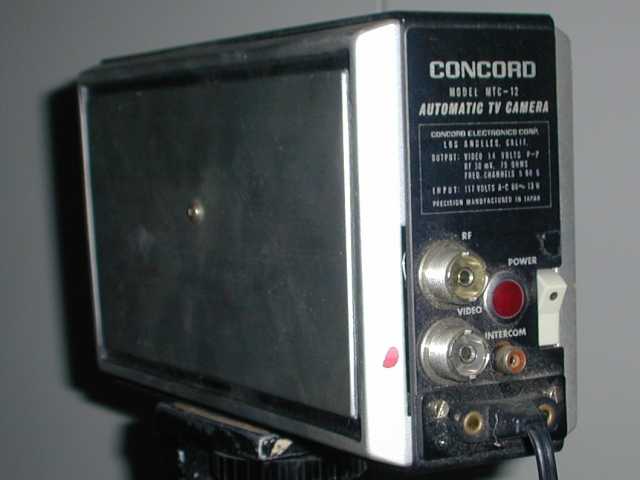 1967 Concord MTC-12 Vidicon Surveillance Camera
.
A classic small vidicon camera from the late 60's. These surveillance cameras were quite common by then. This one has a one inch vidicon tube, all solid state circuitry, baseband video and RF outputs and is otherwise fully self contained. RF output means you can hook this guy straight to the antenna terminals on a TV set and pick it up on an unused TV channel. Quite a common practice for its time period. The lens is a Cosmicar 25 mm, f 1.8 non zooming type. There is no iris diaphram, light level (exposure setting) is controlled electronically.
You could see these little fellas in banks and stores. TV cameras were not the common site, back then. At least not like they are today. For the small time video enthusiast of the late 60's, these were pushed into service as home video cameras. I assume this one was because I got it along with an old Concord VTR in a lot sale. I didn't mind getting this one, even though it is not exactly 100% on topic with my web site, because I used to have access to this identical model camera in my high school electronics class. So, I present to you: "LabGuy's Nostalgia Collection!"
NEEDED: Service manuals for this camera.
---
[HOME]......[MUSEUM OF EXTINCT VIDEO CAMERAS]
---
Last updated: January 06, 2005