LabGuy's World: 1974 Magnavox Chromavue 400 Hand Held Color Camera
---
New! 050920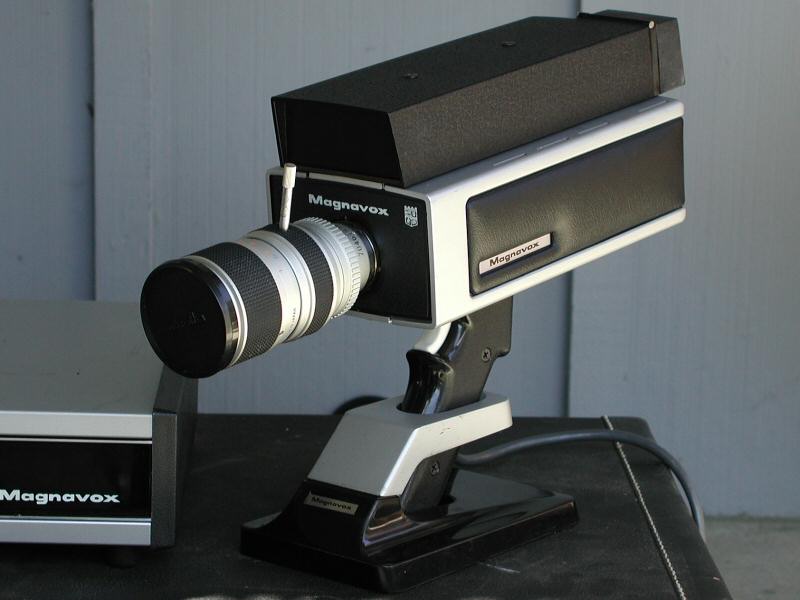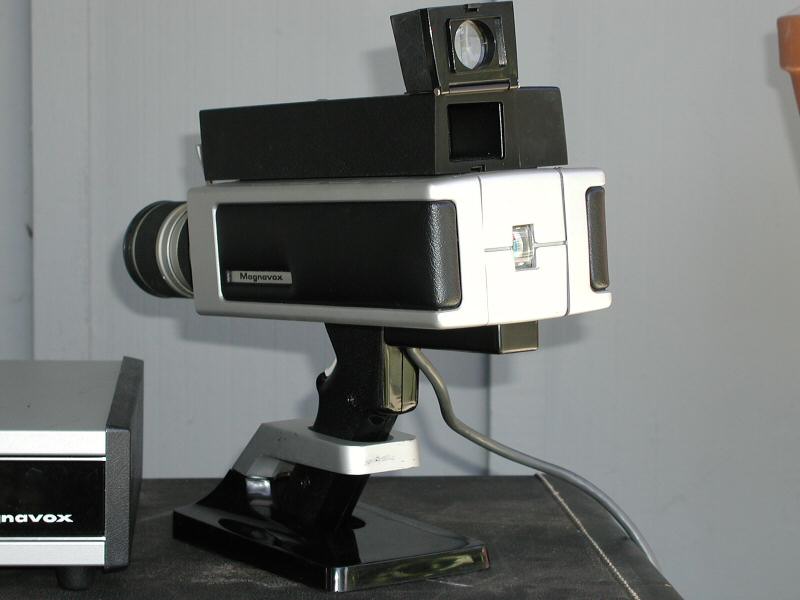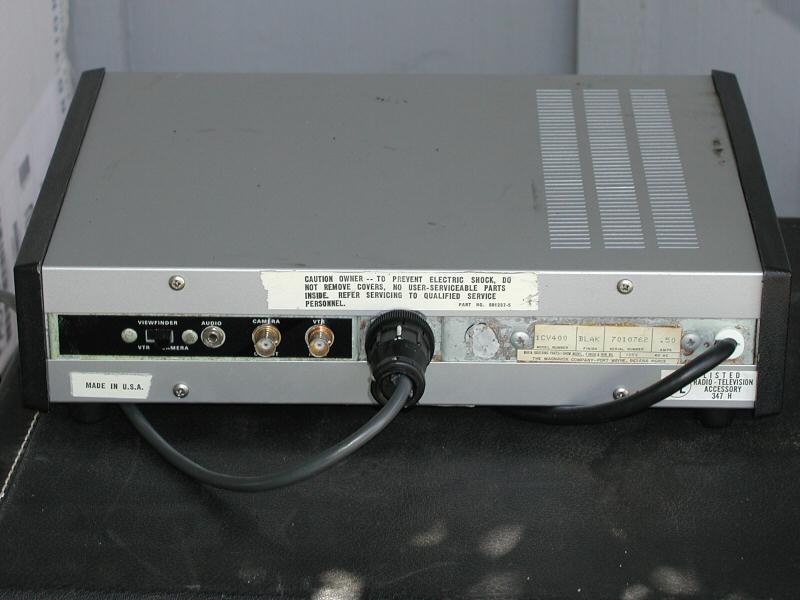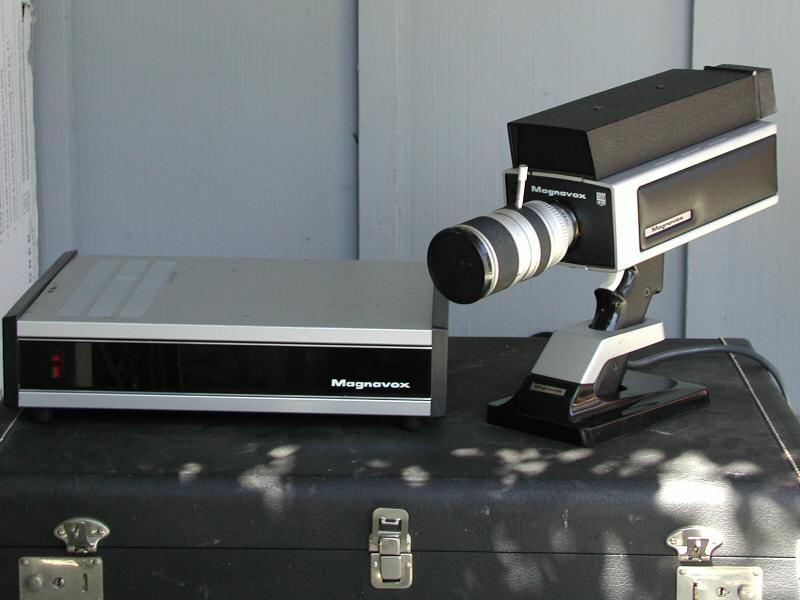 1974? Magnavox Chromavue 400 Hand Held Color Camera
.
I believe this is one of the earliest hand held color cameras. I have virtually no information on this unit, though I have shown it on this web site's front page (panel 4) from the start. Upon inspection, I can tell that this is a single tube unit, with built in 1.5 inch CRT viewfinder. The camera head is a hefty 8 pounds with the 6:1 zoom lens attached. There is an exposure meter just below the viewfinder to aid in setting the lens iris correctly in varying lighting conditions. The pistol grip is not detachable, so a convenient table stand is provided for parking the camera. The camera head is attached to a camera control unit via a detachable 10 foot multipin cable. The CCU provides power and drive voltages to the camera head as well as processing the camera head video to a usable form. The unit is only AC powered. No provision provided for batteries. It is possible to send external video back to the camera viewfinder by way of an input jack and selector switch on the CCU. This allows monitoring VTR playback in camera. The whole unit packs up nice and tidy into an oversized foam lined suit case.

The Chromavue 550 with battery pack
(We've come a long way, baby!)

.
WANTED: Service manual and any other information about this camera.
---
[HOME]......[MUSEUM OF EXTINCT VIDEO CAMERAS]
---
Last updated: September 20, 2005