LabGuy's World: 1955 Blonder-Tongue TVC-1C Vidicon Camera Head
---
New! 020719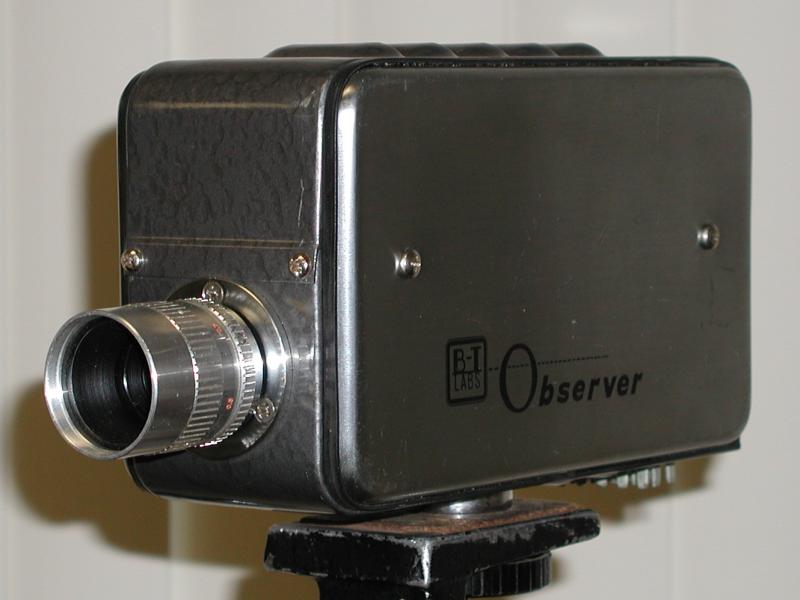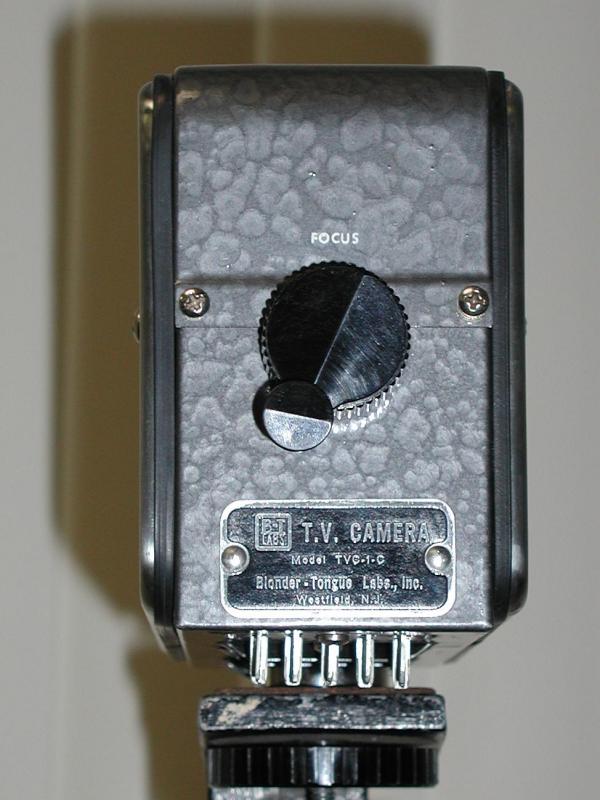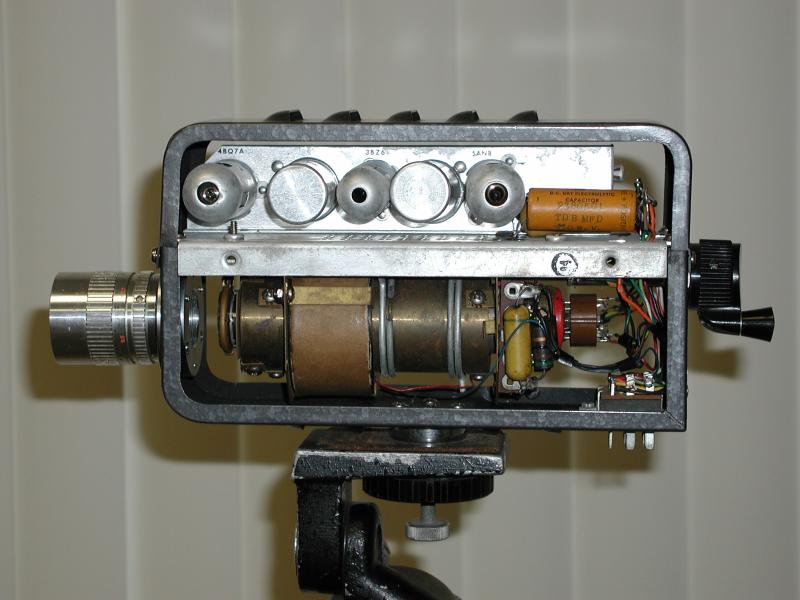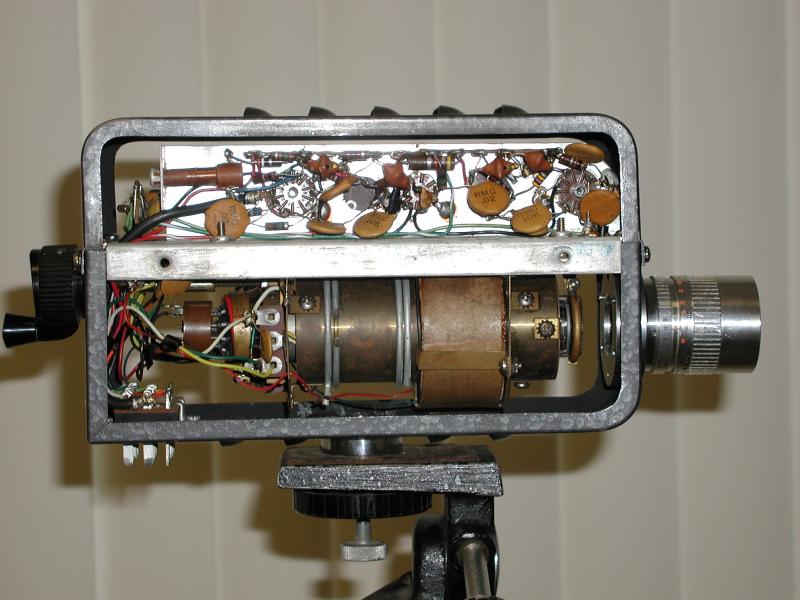 1955 Blonder-Tongue TVC-1C Vidicon Camera Head
.
Here we have a mid to early 1950s vacuum tube type B/W vidicon camera. The "B-T Labs Observer". The Observer uses a one inch vidicon tube of the 6198 variety as the image sensor. Circuitry is all vacuum tube, no transistors or integrated circuits to be found. The lens is a modern Sony 25 mm, f1.8 and is not original to this camera. As a cmera head only, it contains the image sensor tube, a one inch vidicon, the deflection / focus coils, a three tube video preamplifier and a mechanical rack focusing system. In the second photo, you can see the crank handle that "racks" the vidicon and deflection coils in and out behind the lens for focusing. Photos three and four show the interior of the unit. The 15 pin interface connector is visible on the bottom rear of the camera. The head was attached to a second unit which contained the power supplies, the deflection drive circuits and the final video stages. This unit was called the camera control generator.
.
New! 050920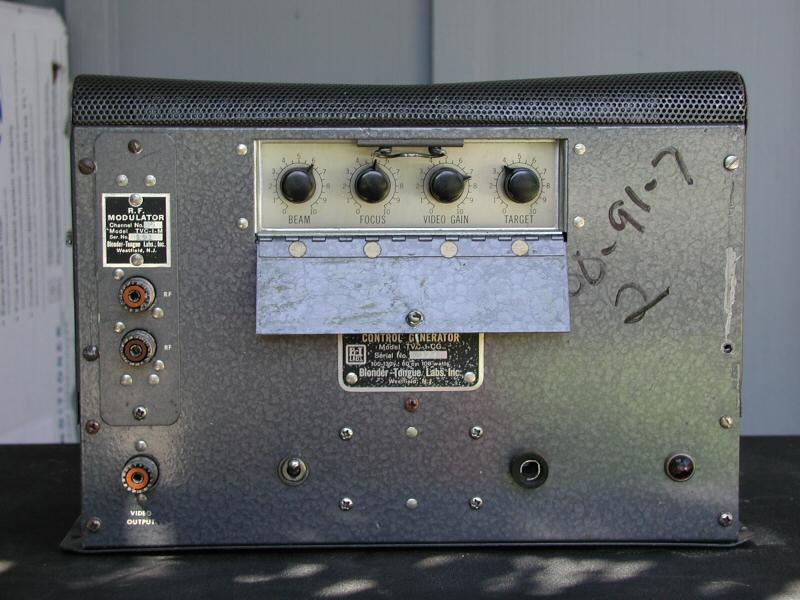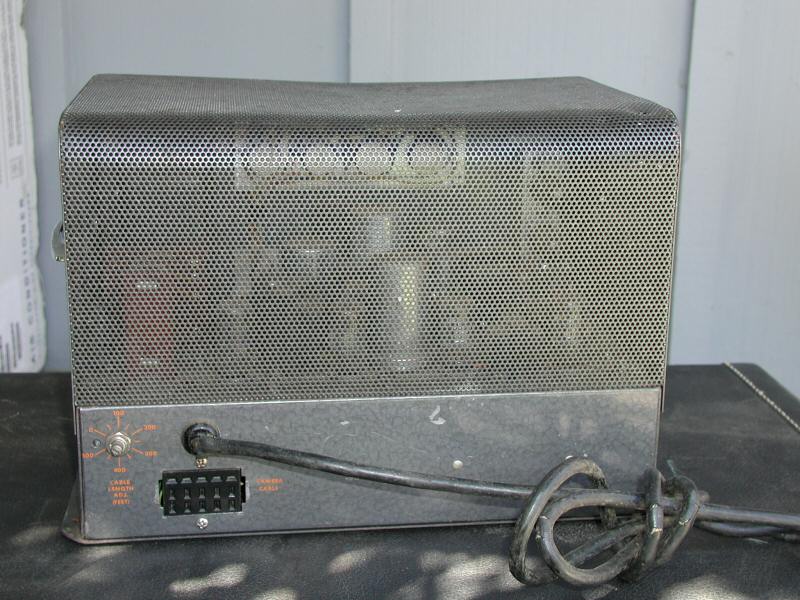 1955 Blonder-Tongue TVC-1CG Camera Control Generator
.
September 2005 - Here is the matching camera control generator. This was connected to the camera head via 15 pin camera cable. Notice that the unit is ALL vacuum tube! It contains the following functions: power supply(s), deflection generation, cable equalizer, sync adder, video line driver and RF channel 6 output. RF was favoured in the 50s as there were far more TV sets then there were video monitors.
This camera head is in excellent physical condition and is quite representative of the quality of electronic products of this era. If the rest of the system were obtained, I have no doubt that the unit would function.
NEEDED: A service / operator's manual for this camera. Any information is always appreciated. Pin out for the cable would be priceless. I can remanufature one if I get the spec's.
---
[HOME]......[MUSEUM OF EXTINCT VIDEO CAMERAS]
---
Last updated: September 20, 2005