LabGuy's World: 1967 Audiotronics PVC-808 Small Studio Viewfinder Camera
---
New! 02.04.15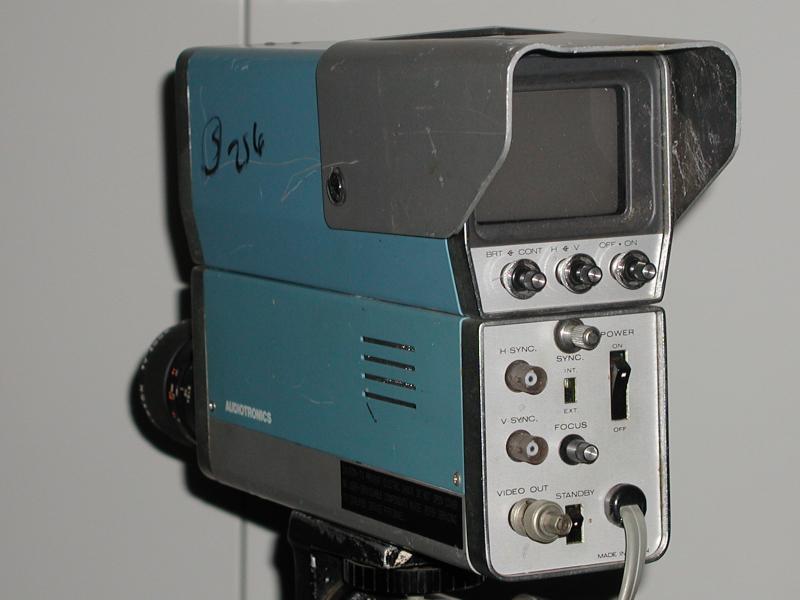 1967 Audiotronics PVC-808 Small Studio Viewfinder Camera
.
Here is a nice video camera from the mid 1970's. This may be the mating camera for my Audiotronics PVR-708 EIAJ VTR. The PVC-808 uses a two thirds inch vidicon tube for image pickup and a small 3" B/W CRT for a viewfinder. The lens is an f 1. 8, 12. 5 mm to 50 mm, 4 to 1, zoom type made by Tamron.
Rear panel electrical controls consist of an On/Off switch, Viewfinder contrast, brightness, vertical hold and horizontal hold. There are separate jacks for horizontal and vertical sync input and video output. A control is provided for vidicon electrical focus. Switches include; power off/on, standby off/on, and internal or external sync select.
This artifact is in fair condition. Audiotronics brand video products are pretty rare. So, if you know something I don't, feel free to email me and share your knowledge.
NEEDED: Service manual and more general information for this camera.
---
[HOME]......[MUSEUM OF EXTINCT VIDEO CAMERAS]
---
Last updated: January 06, 2005