LabGuy's World: Ampex VR-420 Half Inch EIAJ VTR
---
01.03.07
New Photo! 01.03.14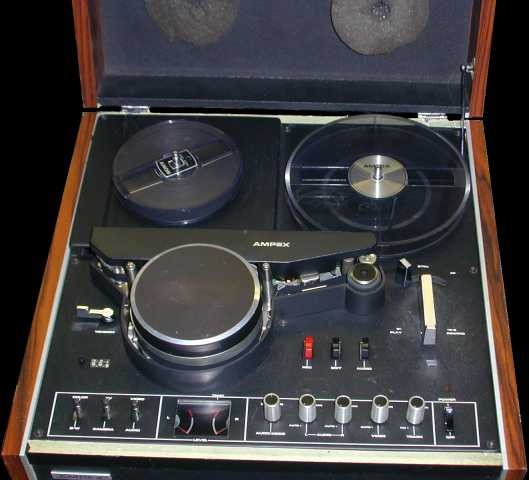 Ampex VR-420 Color / Stereo / Editing EIAJ VTR.
.
This is a very fancy color EIAJ record / play deck with stereo audio. This particular unit is excellent cosmetic condition. Testing reveals that this deck needs minor repairs. Stay tuned. . . .
The only EIAJ model Ampex ever shipped. Made for Ampex by Toshiba during their short partnership known as TOAMCO. It lasted barely a year.
NEEDED: Service manual and or Operators manual and or any other literature about this product.
---
[HOME]......[VIDEO RECORDERS MUSEUM]
---
Last updated: January 09, 2005