LabGuy's World: 1966 Ampex CC-450 Small Studio Vidicon Camera
---
New! 01.10.05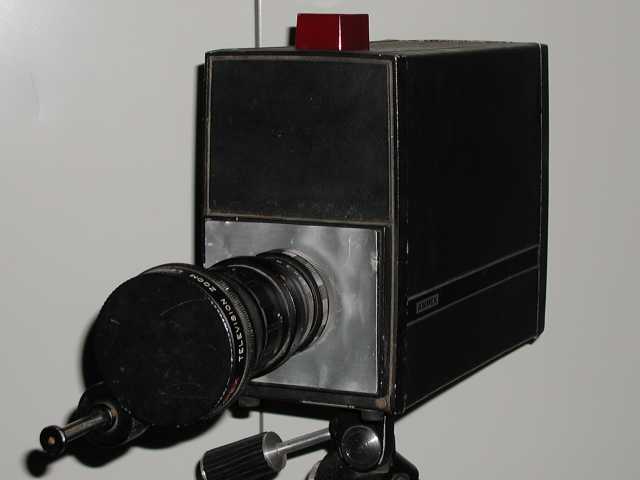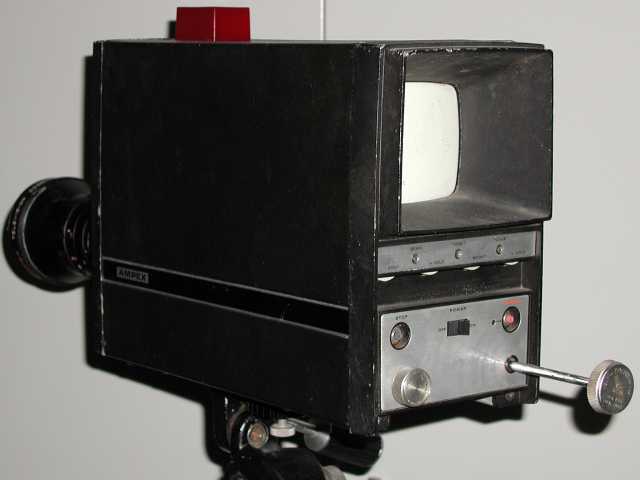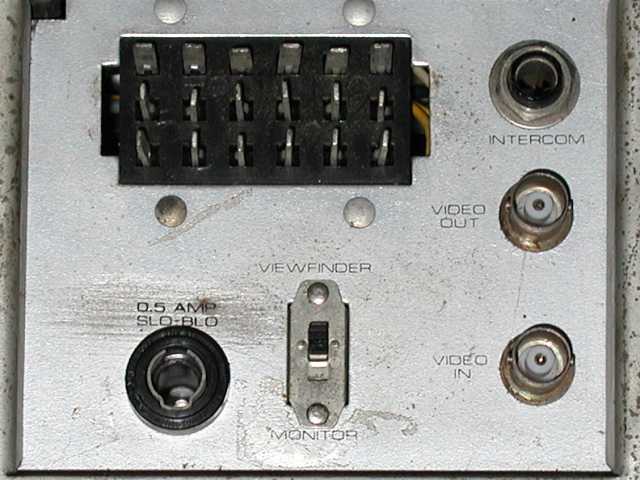 1966 Ampex CC-450 Small Studio Vidicon Camera
.
Here is a nice video camera from the mid 1960's. This may be the mating camera for my Ampex type A 1" VTR. The CC-450 uses a two thirds inch vidicon tube for image pickup and a small 5" B/W CRT for a viewfinder. The lens is a monster! It is an f 1. 5, 22. 5 mm to 90 mm zoom with a complicated push & turn rod assembly. The operator can zoom in and out by pushing the rod in and out. Focusing is by turning the rod left and right. The control rod can be clearly seen jutting from the rear of the camera in the second photo.
Rear panel electrical controls consist of an On/Off switch, a VTR Record button, a VTR Stop button, viewfinder contrast, brightness, vertical hold and horizontal hold. There are three screwdriver accessible adjustments for camera beam, focus and target settings. On the bottom of the camera there are jacks for remote control, intercom (headset), video in and video out. What is seen on the viewfinder is switch selectable. Either direct camera video or VTR playback can be seen by the camera operator.
This artifact is in poor condition. When received, many screws were missing and it was generally filthy. The screws have been replaced and the case was given a superficial dusting. Thorough testing will have to wait until LabGuy has more time to devote to the restoration of this old fella.
NEEDED: Service manual and more general information for this camera.
---
[HOME]......[MUSEUM OF EXTINCT VIDEO CAMERAS]
---
Last updated: January 06, 2005