LabGuy's World: Akai VT-350 1/2" VK Casstte Format B/W VTR System
---
New Addition 01.07.23
New Photo! 01.07.26
Another New Photo! 02.01.31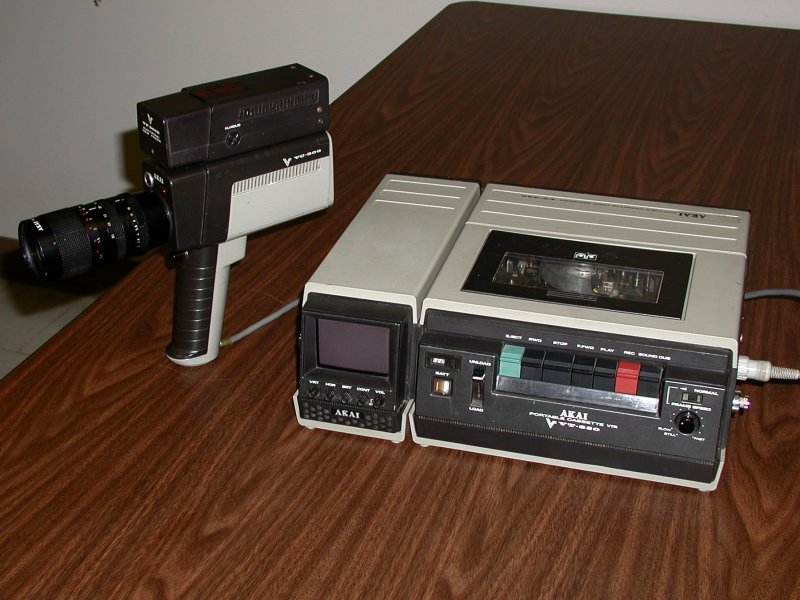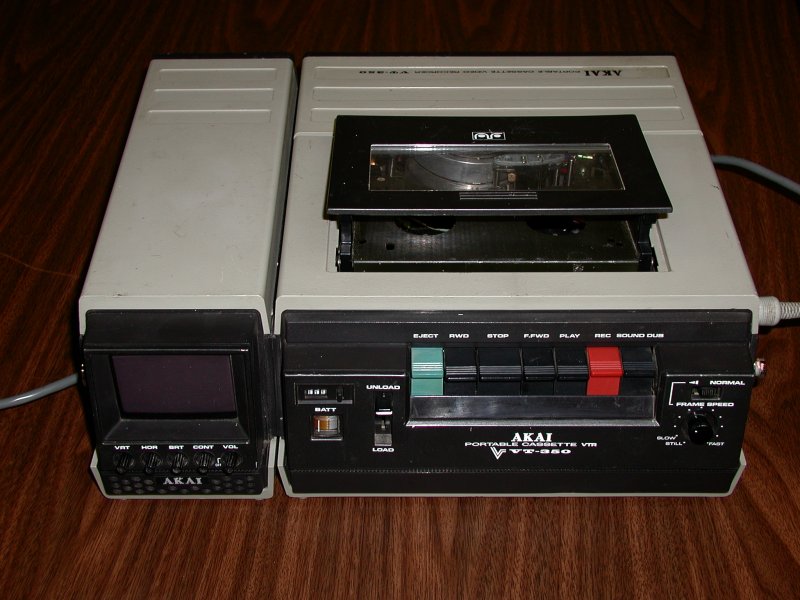 Akai VTS-350 ~ 1/2" B/W Video Cassette Portapack
.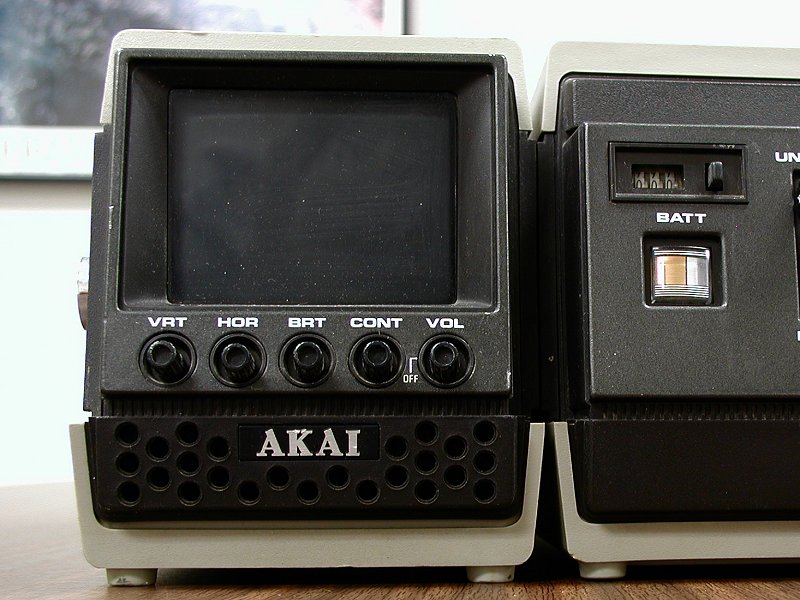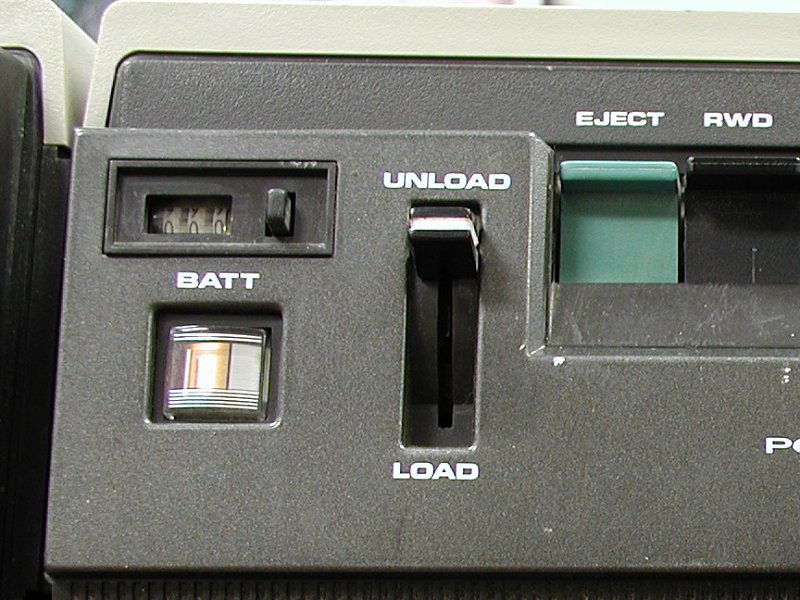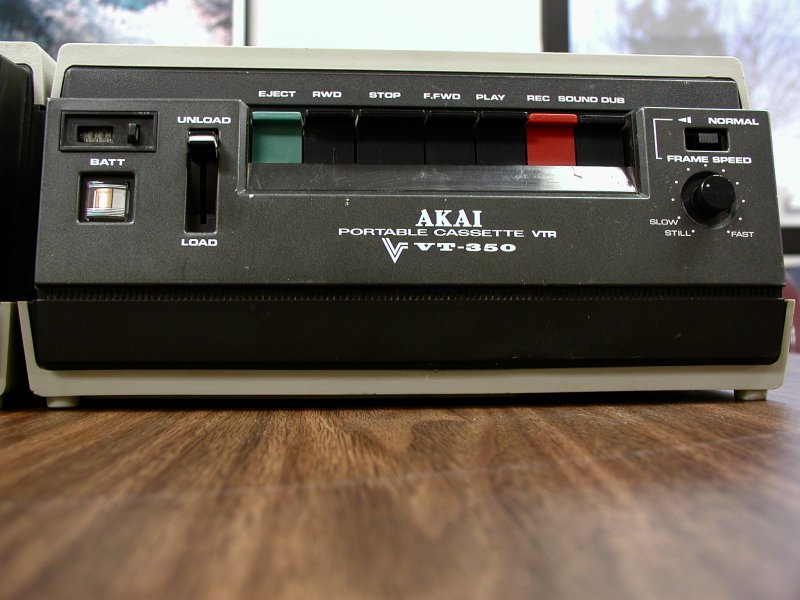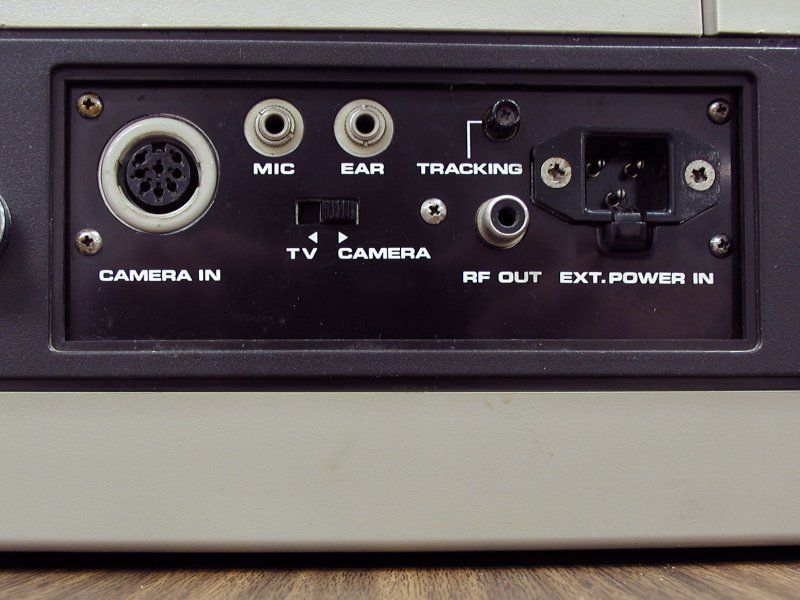 Akai VTS-350 ~ 1/2" B/W Video Cassette Portapack
.
Vintage: late 1970s. This is an extremely unique system! The Akai model VT-350. It uses a 30 minute length, 1/2" tape cassette, with a Betamax like loading system and two video heads. This sucker is B/W only. Remember, ALL 30 minute video formats failed. This little beast is heavy to! Even without the batteries in it, it weighed 24 pounds. It is constructed very densely. The cassette is about the same size as a Betamax, but contains far less tape. See the [VTS-300 Page] for a detailed explaination of this system.
This is obviously an updated version of the VT-350 with additional features. Most notable, is the addition of a tape load and unload control. This could shave several seconds off of a quick start up. The VT-350 has a several second delay as the tape pulled from the cassette shell and is then loaded around the heads. I have no literature for this machine, so I have no further information.
.
NEEDED: Any documentation for the Akai VT-350 system.
---
[HOME]......[VIDEO RECORDERS MUSEUM]
---
Last updated: January 09, 2005